The Minister for Education has said her department will engage "intensely" with schools to open new special education classes, before directing them to do so.
Norma Foley was speaking in the Dáil this morning as members discussed emergency legislation to shorten the current 37a process.
The new law would allow the minister to direct schools to quickly provide additional special education classes.
It would shorten the current 37a process, meaning a ministerial direction to a school to provide an additional special education place could be served within six to eight weeks after receiving a detailed report from the National Council for Special Education.
Previously it took up to 18 months for such a direction to be issued.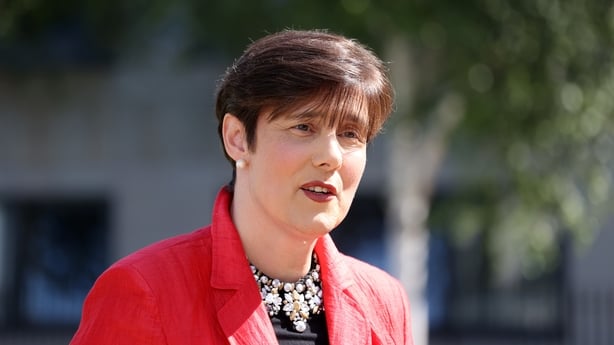 Opposition parties have said they will support the legislation, which is quickly moving through the Oireachtas as the Government seeks to have it in place for the coming school year.
There are more than 100 children with special educational needs without a school place for this coming September.
The Government hopes to have this legislation passed within the next two weeks, ahead of the Dáil recess.
However, Sinn Féin's Education Spokesperson Donnchadh Ó Laoghaire said that this legislation should be a short-term measure and more comprehensive changes were needed.
He told the Dáil that it should not be a "political pressure release valve".
Labour's Duncan Smith also voiced support for the legislation, but said he was disappointed to see it rushed through the house in this manner.
Gary Gannon, Social Democrats Education Spokesperson, paid tribute to the families and campaign groups for "never giving up" on the battle to secure school places for children with additional needs.
---
Read more:
HSE apologises to families over therapy, support delays
Labour brands Govt action on school places for children with autism a 'disgrace'
---