An Oireachtas committee has heard that fast tracking new drugs saved 9,000 "life years" in Belgium, due to improved access to cancer treatments.
Maggie de Block, the parliamentary leader of the centre-right party, Open VLD, one of seven parties in the governing coalition, was addressing the Joint Committee on Health.
She served one term as Minister for Public Health from 2014 to 2018 and subsequently oversaw the government's initial response to the Covid-19 pandemic.
As minister, she introduced the Beneluxa initiative, initially a partnership with the Netherlands, which aims to increase the availability and lower the cost of drugs.
In 2018, Ireland because the fifth country to sign up to the initiative, following Luxembourg and Austria.
Assistant National Director of the HSE's Primary Care Reimbursement Service, Shaun Flanagan, told the committee that last year saw the approval in Ireland of first medicine procured under this initiative.
Fianna Fáil TD Pádraig O'Sullivan noted that Belgium - which has waiting times almost as long as Ireland's - has a fast-track reimbursement process for specific categories, and asked what impact it is having.
Ms de Block said that in the first year-and-a-half of its operation – from 2017 to 2019 - an independent study have revealed that quicker access to immunotherapy resulted in the saving of "9,000 life years".
Patients gained from one to around 10 years each, she said, adding that some with stage four skin cancer had "regained their life", having gone into remission.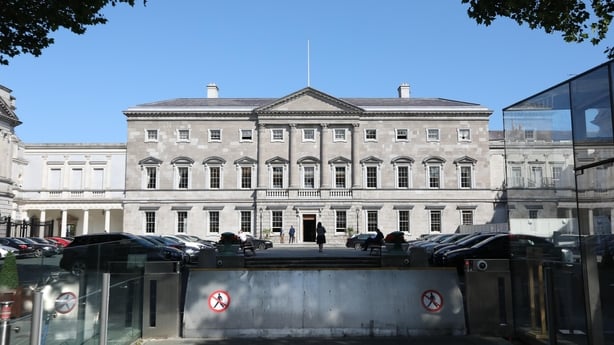 Immunotherapy is a cancer treatment that boosts the immune system.
The committee is considering how to improve the lives of those affected by rare diseases and their families, including the role of so-called "orphan" drugs.
These are used to treat rare, life-threatening conditions, and because of their limited marketability, rely on public funding.
Around 30 million people living in the European Union suffer from a rare disease, the vast majority of which are genetic.
Each state decides if it will cover the patient cost of using an orphan drug.
The committee heard details of a study, which found that Ireland ranks 24th out of 34 countries for the time it takes to make orphan medicines available to patients.
Ireland ranked just ahead of Turkey, and was by far the lowest ranking country in Western Europe, the study by EFPIA, the European industry body, found.
Once an orphan drug is released, it takes an average of 756 days - more than two years - for reimbursement to be approved in Ireland, the step which effectively grants patient access to it.
This is more than seven times longer than it takes in Germany, where approval is secured in 106 days.
And while German patients had access to all orphan drugs - 100% - the report revealed that the vast majority are unavailable to patients in Ireland, who have access to fewer than one in five of these medicines- 17%.
"There's obviously a problem with our system," says Sinn Féin TD David Cullinane.
Fine Gael's Bernard Durkan said that "the patient is a prisoner by waiting", while we "are held up to ransom by the drug companies".
Ms de Block argued that, as we begin to emerge from the pandemic, there is a need for the smaller states to bargain collectively, and to challenge the established practice of big pharma setting prices in collaboration with the "bigger countries".
"The more we are, the better we will be heard," she said.
Overall, she pushed for greater cooperation on patient care across the EU.
Shortcomings were evident when the pandemic hit, she said, adding that the bloc's efforts to negotiate prices on vaccines were "not a success at first" and took longer to finally deliver results.
She advised the HSE to adopt a multi-annual budgetary framework for the procurement of these medicines, saying that it would deliver clear benefits.
Ms de Block also warned that some pharmaceutical companies had used the families of a loved one who has a rare disease to "put up the pressure" for approval of a drug by a government.
Committee Chair, Sinn Féin's Seán Crowe, said there is also a need to tackle "charlatans selling hope to unfortunate families".