The Facebook whistle-blower Frances Haugen is due to appear before the Oireachtas media committee in late February.
Ms Haugen, a former Facebook engineer, has previously accused the social media giant of choosing "profit over safety".
Members of the Joint Committee on Tourism, Culture, Arts, Sport and Media hope that her virtual appearance on 23 February will help inform their understanding of how to tackle online misinformation and disinformation.
The Online Safety and Media Regulation Bill is currently making its way through the Oireachtas and will be introduced to the Seanad next month.
This bill will pave the way for the appointment of an online safety commissioner, who will draw up and enforce rules around how social media services should deal with harmful online content.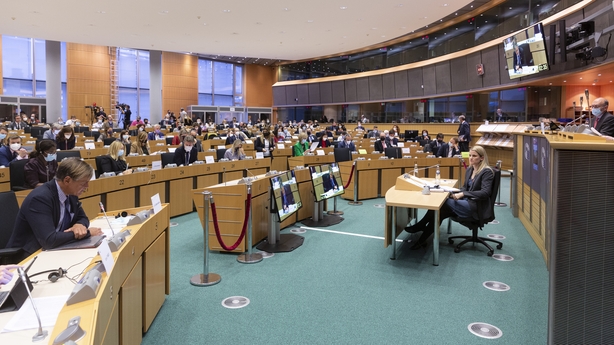 Frances Haugen has previously appeared before MEPs in Brussels, MPs in London, and a Senate sub-committee in Washington.
Her criticism of Facebook, now called Meta, includes accusations that the company amplifies hate-filled and violent content to generate more engagement and ultimately ad revenue. These are accusations denied by the tech giant.
Senator Malcom Byrne explained that the committee is particularly interested in hearing Ms Haugen's views on establishing an individual complaints mechanism.
Given that a number of social media giants have their European headquarters based in Dublin, Ireland's approach to online safety will likely have global consequences.
The minister responsible for this legislation, Catherine Martin, has previously expressed concern around the individual complaint's mechanism, fearing that the Commission could end up dealing with complaints for the entirety of the EU.
She has committed to exploring the idea, by establishing an expert group.
However, it is understood that the Oireachtas media committee has expressed concern around the groups terms of reference and is due to write to the minister to outline those concerns.
Members of the committee believe that the individual complaints mechanism should be based on a model established by Australia.