Tánaiste Leo Varadkar has indicated that the Government will provide financial support to households facing rising energy bills in the new year.
He told the Dáil there would be a particular focus on electricity, because it is a bill everyone receives.
This will require a decision from Government in the next week or two, he said.
Leo Varadkar was responding to Sinn Féin's Pearse Doherty, who said the annual energy bill for homes could rise by more than €1,300.
Deputy Doherty accused Government of doing nothing to help people who are struggling to pay their heating and electricity bills.
He asked the Government to urgently explore options to support households, some of whom will face price rises of 71% if they use home heating oil.
The Tánaiste said prices are rising at more than 5% a year for the first time in 20 years.
Leo Varadkar said this is very much driven by rising energy costs.
He said Government is already helping through pay and pension increases, fuel and welfare payment rises and reductions in personal taxation.
It comes as the annual rate of inflation rose to 5.3% in November, its highest level since June 2001.
The latest figures from the Central Statistics Office show the biggest increases were in the cost of transport, electricity and gas bills.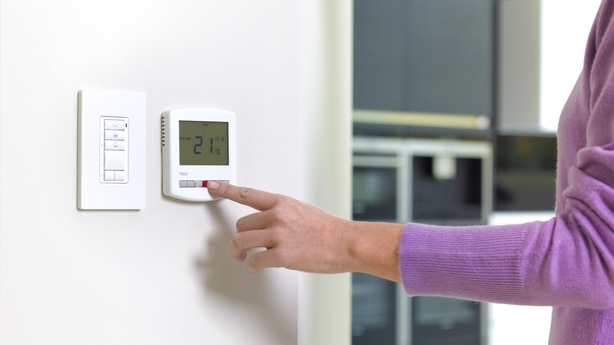 Meanwhile, the Consumers Association of Ireland has said a further increase in the fuel allowance should be introduced for the elderly and low paid, given the rise in energy costs.
Speaking on RTÉ's Morning Ireland, the CAI's Dermott Jewell said it is not unrealistic to call for the allowance to be doubled as the marginalised are struggling to pay bills and keep the heating on this winter.
He said a reduction in VAT rates to 9% should also be considered by Government.
"As the bills increase, the VAT intake for the Exchequer significantly increases," Mr Jewell said, adding that there is an opportunity and need to reduce costs for many people.
He said many people are staying at home because of winter and Covid-19, and the post-Christmas bill could be a "shock" for a lot of people.
Many will end up in arrears or start to limit their use of home heating, he said, warning that the emergence of the Omicron variant has caused a surge in market trading and a significant increase in the cost of a barrel of oil.
The rise in the cost of gas an electricity is not set to change in the immediate future, Mr Jewell said.