The Health Service Executive is working hard to meet the "huge challenge" of a backlog of registering births, deaths and marriages, the Taoiseach has said.
Micheál Martin told the Dáil that the problem arose from the "ruthless" cyber attack on the HSE in May, which has had a "devastating impact" on frontline services.
Taking Leaders' Questions, he said that the HSE has allocated additional staff, and is working weekends to tackle the problem.
But he cautioned that the massive damage caused by the attack might not have been fully understood by the general public.
And he noted that the greater Dublin area, where one third of all births and deaths occur, has been worst affected.
Registrations were not possible for five to six weeks during the summer due to the attack.
Mr Martin vowed to "keep the pressure on" the HSE to ensure that the backlog is cleared.
He was responding to Independent TD Peter Fitzpatrick, who highlighted cases of mothers being unable to get GP cards or free medical attention for their babies.
This is because they cannot get their babies' births registered.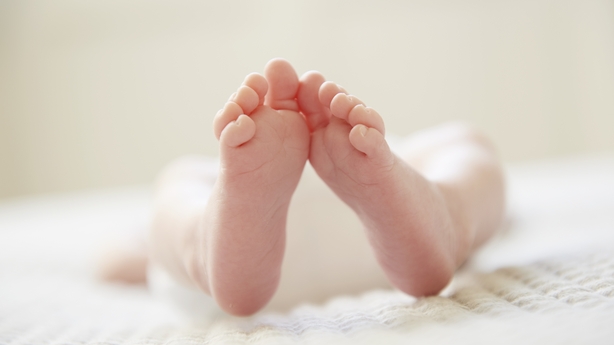 "Most people who come into my office are women with children - and they're looking for help", Deputy Fitzpatrick said.
He added, "They are being deprived of vital State services".
The deputy told the Dáil that he had been repeatedly unable to contact the registration service.
A mother whose five month old had a rash, and whose birth was not registered, was charged €60 by a doctor.
"It's not fair on that young girl", who thought her child had meningitis, Deputy Fitzpatrick said.
While €60 may not be much to the Taoiseach, "it's a lot, a lot of money" to that young mother, he added.
And families "will sacrifice everything they have for the health of the child".
"I know you're a family man, and your health is your wealth", the Louth TD said, and appealed for the Taoiseach to intervene.
Promising to keep the pressure on the HSE, Mr Martin congratulated Deputy Fitzpatrick on becoming a grandfather - for the third time.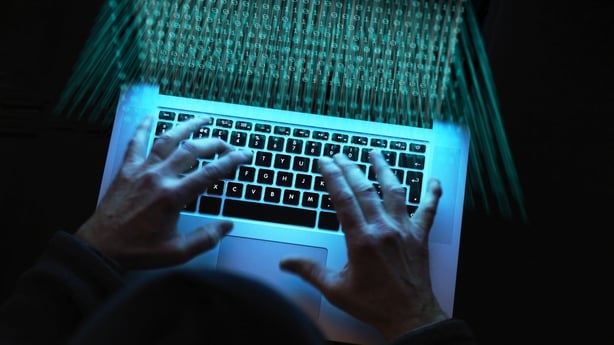 'Cyber threats becoming more hybrid'
Earlier, an Oireachtas committee heard that "cyber threats are becoming more hybrid" and "are becoming more linked to other threats".
The head of the EU agency to combat cyber crime said this had happened during the pandemic.
Health service providers - already under pressure - were attacked, including in Ireland.
Juhan Lepassaar is Executive Director of the European Union Agency for Cybersecurity.
He warned that almost two thirds of essential service operators it surveyed in Ireland said they needed greater investment in cyber security.
And he noted that EU spending on security for essential services lags far behind the US.
In Germany, health service providers are now obliged by law to invest 15% of their digital budgets in security.
But across the EU cyber security spending is only at 10%.
Mr Lepassaar was addressing the Joint Committee on European Union Affairs, which is discussing an update to the EU Cybersecurity Strategy.
He told Fine Gael's Neale Richmond that "ransom ware is an increasing threat", and it is getting easier "to attack and monetise this attack".
And he expressed concern that most products in the EU are not cyber secure.
Software providers "don't have the same level of liability that manufactures of physical products do", the EU's cyber crime chief said.
He urged that they shoulder a fair portion of the risk, which is currently almost entirely born by the consumer.
And he warned that "dependence on single providers" in the supply chain increases the risk than a single vulnerability could cause widespread harm.
Mr Lapassaar told Committee Chair, Labour's Brendan Howlin, that there is also "a huge issue of cyber security for small and medium sized enterprises".
But he praised the was "agile and prompt" response to the attack on the HSE last May, saying it was "exemplary".
Juhan Lepassaar said the National Cyber Security Centre had done an "excellent job".