The mica redress scheme was billed this week by a senior minister as one of the largest financial support packages ever.
But as protesters maintain their deft political campaign for 100% redress, how will the Government manage to fully satisfy homeowners while ensuring costs do not become a runaway train?
Minister for Housing Darragh O'Brien has committed to enhancing the original scheme, which proposed 90% redress with a cap of €275,000 per house.
A decision looms shortly after the Budget. Under consideration will be the findings of a working group of Department of Housing officials and homeowners. However, the draft report could not reach consensus and it resorted to setting out the separate views of both sides.
There was a huge divergence between the caution of officials and the view of homeowners that they should get full redress.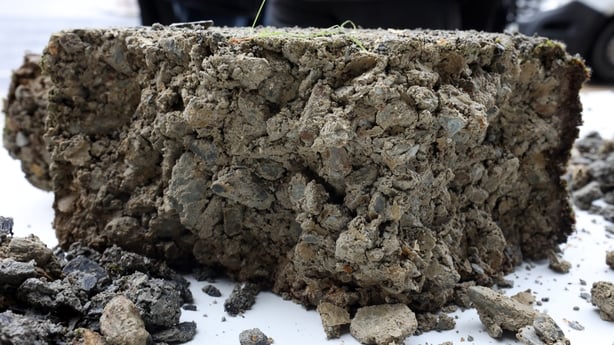 It is now up to Government to bridge that divide at a time of many other pressing demands on the public purse.
So what's the cost?
Officials estimated that 6,600 homes are affected across Donegal and Mayo.They say the price tag for full redress could balloon to €3.2 billion.
This is a massive figure considering that overall extra spending in next week's Budget announcement will be €4.2 billion.
But the report is light on detail as to how it arrived at this sum. It seems to put the average cost of rebuild or remediation per home at €485,000. This is a huge figure, particularly when there should be economies of scale involved, as it is expected that the Housing Agency will take control of the overall project.
Main concerns
Some of those affected feel the figure has been inflated to present a big scary number to act as a warning. Others in Government fear it could go much higher when four more counties, involving many more homes, join the list of those queuing for redress.
The main point of contention is that officials only recommend 100% redress in cases where remediation work is done.They are not advising full cover for houses which are demolished and rebuilt from the foundations.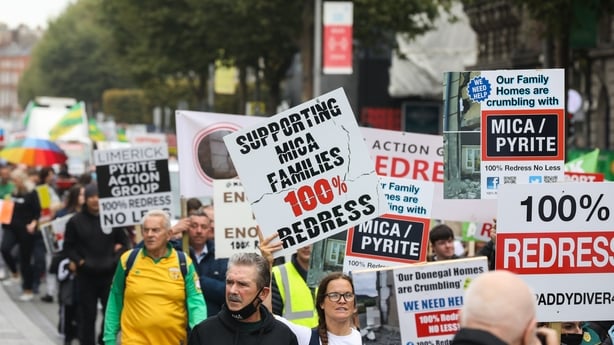 For homeowners, this creates a problem. Some may be happy with work to the external walls of the house. However, engineers are warning that they could not sign off on these homes for fear of opening themselves up to future liability.
---
Read More:
What is mica and why will it cost so much to fix?
Homeowners affected by mica march through Dublin
---
One solution here could be a State guarantee for the work. Homeowners have suggested amending the certification and offering a 40-year Government backed bond.
The politics of reaching an accommodating solution are already fraught. Minister for Housing Darragh O'Brien's overture to opposition spokespeople this week was roundly rebuffed.
He sought their views on whether a cap per house size or on cost grounds would be a runner. On the face of it, this was an attempt to build political consensus on a thorny issue.
Opposition deputies though slammed it as a hollow exercise. Independent Donegal TD Thomas Pringle rounded on the minister in the Dáil labelling it "disingenuous bulls**t".
Mr O'Brien has repeatedly stressed that nothing is off the table, including 100% redress. But the expectation is that any proposal for 100% redress would be subject to a cap. Devising that cap is proving tricky, with some reports that an upper limit of €350,000 was under consideration.
Another issue is the demand to cover second homes, rental properties and farm and commercial buildings. And there is the difficult question of the size of the homes involved. Campaigners estimate that just over half of all homes affected are 2,500-3,000 sq ft. Some are larger again.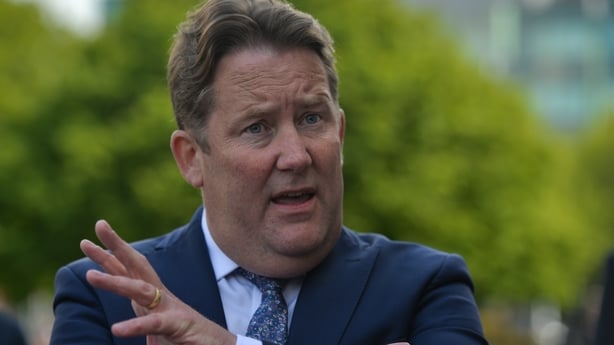 This was alluded to in the officials report and has been cited by senior Government figures as a thorny issue in a problem that is already fraught with emotion.
But a solution must be found and discussions are ongoing across Government. This will not be decided upon by the Minister for Housing alone. It will be hammered out by him along with the three coalition party leaders, the Minister for Finance and the Minister for Public Expenditure.
Underpinned by legislation
The Attorney General is also involved, with indications from the Housing Minister that any new scheme would have to be underpinned by legislation, rather than being extended by regulation. The State's top legal adviser is also examining whether recourse could be made to those responsible for the defective bricks. This comes as disaffected homeowners are also bringing legal cases.
There is also unrest internally in Fine Gael over the potential cost of this and other schemes. This week's parliamentary party meeting heard calls from former ministers Michael Creed and Charlie Flanagan urging caution on public spending promises.
Tánaiste and Fine Gael leader Leo Varadkar apparently fought back by listing existing commitments and asking deputies which one they would drop. He referenced the mica scheme, extra third-level funding, mother-and-baby home redress, tax and welfare measures in the Budget and the Defence Forces.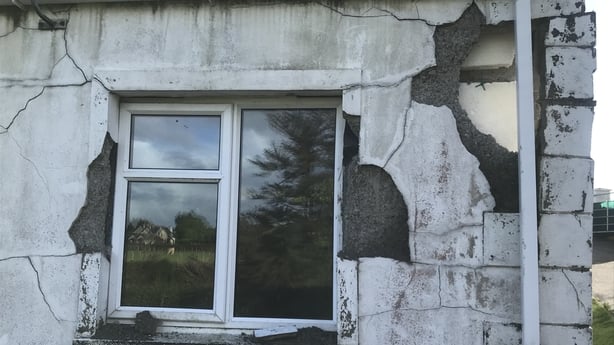 Underpinning the challenge facing the Government is the immense political pressure being exerted on all 15 Government TDs in affected counties. Campaigners have openly targeted them to back their call for 100% redress.
That call has been heard, with deputies, including Minister for Agriculture Charlie McConalogue and Fine Gael's Joe McHugh, vocal in their full support for homeowners.
That support poses a potential future problem for those TDs, as the Government draws up a scheme which will, by necessity, have limits.
Precisely where those limits will be drawn could have consequences for the coalition's majority.