Minister for Finance Paschal Donohoe has told the Dáil that he will raise the issue of banks contributing to a mica redress scheme "in the coming weeks".
Sinn Féin's finance spokesperson Pearse Doherty had asked the minister about families whose homes are mica damaged and who want to move house.
Responding, Mr Donohoe said that retail banks make a commercial decision on who to lend to, and he cannot influence that.
"That being said, Deputy, I am of course aware of the huge importance of this issue in the many communities that have been affected by mica", he said, adding he will raise the issue with the banks "in the coming weeks".
More than 4,000 homes are affected by the defect mica blocks, mostly in the Inishowen Pensinsula, but also in other parts of Donegal and parts of Co Mayo.
The block defect is primarily due to an excessive amount of mica in the manufacture of the blocks.
Walls in many of the houses are cracking and crumbling due to the weaknesses.
In late 2018, the then government agreed to a redress scheme, which opened for applications last summer.
Last week, the Tánaiste said the Government accepts there will have to be an enhanced redress scheme for those whose homes have been devastated by the mica problem.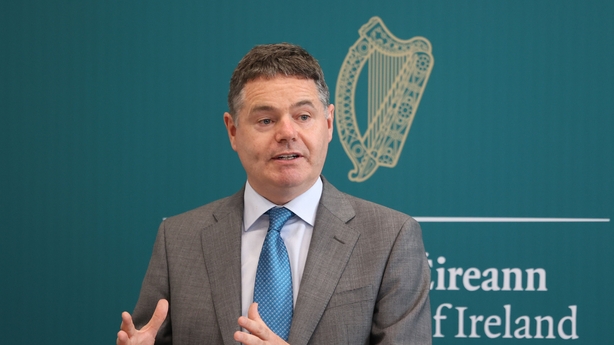 In the Dáil today, Mr Donohoe said that he understands "the chronic stress and anxiety that it has caused".
Mr Doherty asked if the minister had had any contact with the banks about them contributing to a redress scheme.
The minister said he has "not to date had engagement with the banks regarding a contribution they may or may not make a scheme like this in the future".
He said the Government needs to consider how a redress scheme will be paid for, and said he will be talking to Cabinet colleagues about the issue.