The Government has taken back its slot on the Dáil Public Accounts Committee from Marc MacSharry.
The Sligo-Leitrim TD resigned from the Fianna Fáil parliamentary party yesterday.
He will be replaced on the committee by the Dáil's youngest TD, Fianna Fáil's James O'Connor.
The PAC is viewed as the most powerful such body in the Oireachtas given its oversight of public spending.
In his letter of resignation, Mr MacSharry said: "I was elected to serve a democratic republic - not one which applies different rules and sanctions depending on the identity or the position of people involved."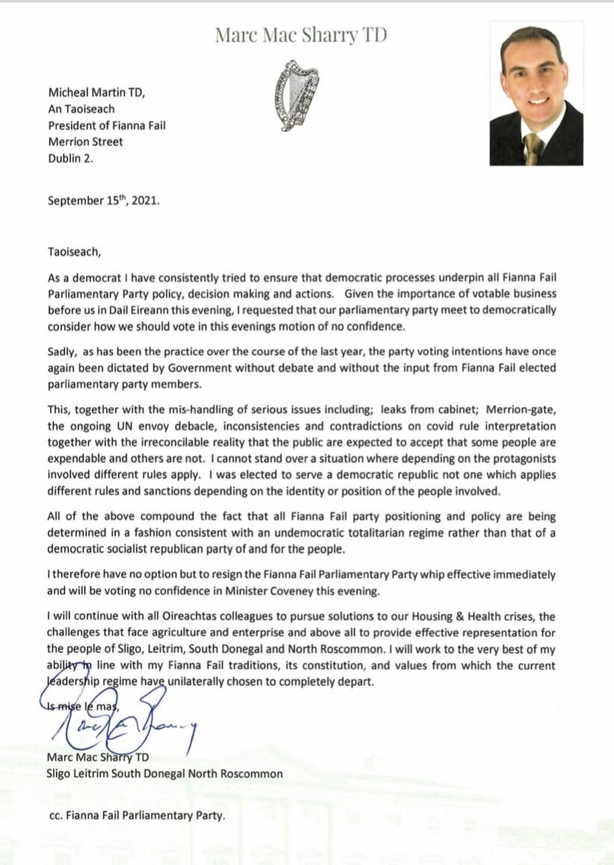 Mr MacSharry voted no confidence in Minister for Foreign Affairs Simon Coveney.
The Government won its confidence motion in Minister Coveney by 92 votes to 59.
The no-confidence motion was tabled by Sinn Féin over the handling of the appointment of Katherine Zappone to a UN special envoy role.
Mr MacSharry has said he will continue to work as a TD for his constituents, adding: "I will work to the very best of my ability in line with my Fianna Fáil traditions, its constitution, and values from which the current leadership regime have unilaterally chosen to completely depart."