Just over one in three Fianna Fáil TDs and senators, who responded to questions from RTÉ News on the party's future, privately believe Taoiseach Michéal Martin should resign as party leader when he switches roles with Tánaiste Leo Varadkar in December 2022 or sooner.
The straw poll shows the party is ultimately split on the issue, with a similar number of respondents saying they support Mr Martin's plans to continue as leader into the next general election, and a smaller number of respondents declining to express a view.
However, despite rumours of a no confidence motion in the aftermath of last week's Dublin Bay South by-election result, just three TDs are currently willing to back a move against Mr Martin should a motion be tabled in the coming days.
The situation is outlined in an exclusive anonymous straw poll of Fianna Fáil's 59 TDs and senators by RTE's Morning Ireland, which took place on Monday and Tuesday this week and before this evening's final parliamentary party meeting before the Dáil summer break.
The poll took place after the worst by-election result in Fianna Fáil's history, when councillor Deirdre Conroy received just 4.6% of first preference votes, which led to Offaly TD Barry Cowen calling for an emergency meeting to discuss the party's future.
Breakdown of poll results
Of the 38 TDs and 21 senators who were contacted by Morning Ireland, 26 TDs and 15 senators responded - accounting for 41 of the party's 59 Leinster House representatives.
Asked whether they agree with Michéal Martin that he should lead Fianna Fáil into the next general election, 11 TDs privately said they want him to leave before this date, 11 said they agree with Mr Martin, while four declined to comment.
Among the 15 senators who responded, six also said they want him to leave on or before December 2022, four said Mr Martin is the right person to lead Fianna Fáil into the next general election, while five declined to comment.
Respondents to the anonymous straw poll who said they want Mr Martin to leave were asked to choose between four options for when this should happen - immediately; this year; by summer 2022; or by December 2022.
Five of the 11 TDs who want a change of leader said Mr Martin should step down when he is due to switch roles with Fine Gael leader and Tánaiste Leo Varadkar in December 2022, saying it would be a natural end and will give a potential next leader time to re-build before the next general election.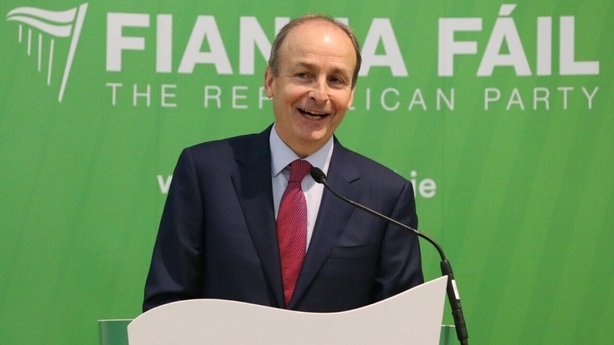 Four TDs said Mr Martin should leave this year, with one TD claiming "he should go as soon as next week if possible", while two declined to set a date.
Among the six rebel senators, five said they favour a change of leader by December 2022, with one saying they would like Mr Martin to leave this year.
No confidence motion
TDs and senators who spoke with Morning Ireland were also asked about a potential no confidence motion in Mr Martin, which has been privately discussed by a minority of parliamentary party members in recent months and has gained media coverage in recent days.
Under party rules, 10 TDs must publicly sign their names in support of such a motion in order for it to be tabled, while at least 19 would be needed to remove Mr Martin.
Asked about the potential move, just three TDs said they would be prepared to back a no confidence motion at this stage, a figure that rose to six when TDs were asked if their view would change if a credible alternative candidate were to formally challenge Mr Martin.
While senators would not have a role to play in whether the potential motion would be tabled, just one said they would currently support a no confidence motion - with one saying "it would be madness" to do so at the current time.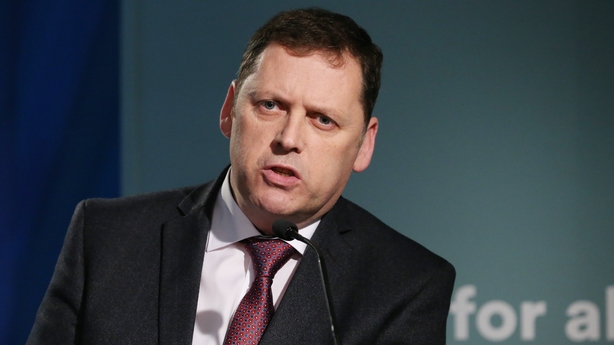 Morning Ireland also asked TDs and senators about Offaly TD Barry Cowen's weekend call for the party to hold an emergency meeting over the summer break to discuss the party's future.
Asked about the suggestion, 13 of the 26 TDs who spoke with Morning Ireland said they would like a meeting to take place to either "clear the air", push Mr Martin to make changes or to show support for Mr Martin. Just three opposed the move.
A number of TDs supportive of Mr Martin said the emergency meeting could in effect be the annual party think-in before the Dail's return from its summer break.
Others said "input from an independent analyst" on the party's public image and tactics would be needed at any meeting and that no time limit should be allowed to "prevent the clock being talked down".
Leaks from parliamentary meetings
A large number also criticised regular leaks from parliamentary party meetings - saying a "live tweeting" scenario cannot happen and that if an emergency meeting takes place, phones should be confiscated before it begins.
"The lads need to man up, all the mobile phones from TDs and senators need to be put in a bag as we're entering the room, and that bag to be chucked into the Liffey," senator and former Meath West TD Shane Cassells, one of a small number of TDs and senators who wanted to speak publicly, said.
Also asked about Mr Cowen's suggestion of an emergency meeting, 10 of the 15 senators who spoke with Morning Ireland also said they are in favour of the meeting, with just one senator opposed.
It means of Fianna Fail's 38 TDs, at least 13 support the meeting suggestion, while of Fianna Fail's 21 senators, at least 10 support the meeting suggestion.
Asked finally who should lead Fianna Fáil if Mr Martin is replaced, no clear candidate emerged, with support split among the 17 TDs and senators who privately want change.
Cork South Central TD and Minister for Public Expenditure and Reform Michael McGrath, and Dublin Bay South TD Jim O Callaghan have marginally more support than other potential names.
However, TDs and senators also suggested Offaly TD Barry Cowen, Dublin Fingal TD and Minister for Housing, Local Government and Heritage Darragh O Brien as strong alternatives, while a small number said Mayo TD Dara Calleary or Kerry TD and Minister for Education Norma Foley should also be considered.
'Very focused on the big issues'
In a statement to Morning Ireland on Tuesday night, Taoiseach Michéal Martin said:
"Last year, members of Fianna Fáil gave me a mandate to bring the party into Government and to set about delivering the five-year programme for Government.
"I'm very focused on the big issues facing Irish people such as Covid, re-opening our economy and housing. My cabinet colleagues and most of the parliamentary party are also very clear that is what the people of Ireland want from us as a Government and as a party.
"I've been heartened by the contact from members of the party up and down the country in recent weeks who have insisted we stay focused on the job at hand, putting the country first. That's our singular focus."
The final Fianna Fail parliamentary party meeting before the Dail summer break will take place this evening, which one senator noted, is Bastille Day - the French national day remembering when revolutionaries stormed the barricades.