Senator Eileen Flynn became the first member of the Traveller community to chair a session of Seanad Éireann this morning.
Cathaoirleach of the upper house, Senator Mark Daly, appointed Eileen Flynn as Cathaoirleach Sealadach (temporary chair) a number of weeks ago.
In this role, Senator Flynn will now step in for the Cathaoirleach in his absence, possessing most of the powers of the chair, although she cannot expel members.
Eileen Flynn is the first member of the Traveller community to serve in the Houses of the Oireachtas.
She is one of the Taoiseach's nominees.
This morning Senator Mark Daly congratulated Ms Flynn ahead of her first session as Cathaoirleach Sealadach.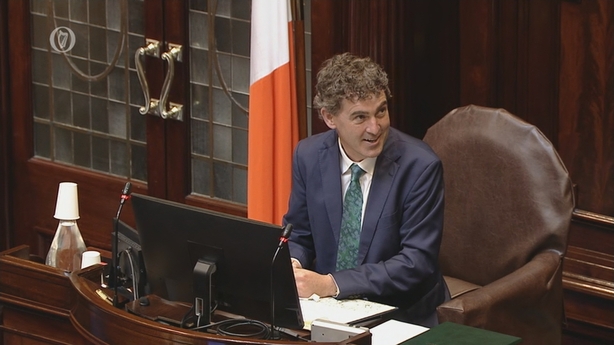 He told the Seanad that her appointment to the upper house was "hailed by Pavee Point and the National Women's Council as historic.
"Our father of the House, Senator [David] Norris talked about it as being a huge advance for Seanad Éireann and for the Oireachtas".
Tributes were echoed by Senator Erin McGreehan and Minister of State, Thomas Byrne, who was taking questions in the Seanad this morning.
Eileen Flynn is one of a number of Cathaoirleach Sealadach, the majority of whom are women.