The Cabinet has signed off on plans that should see higher education students returning to a full campus life experience from September.
As expected, the plan, published this afternoon, envisages the resumption of lab and classroom based teaching and learning, including tutorials and workshops, as well as the resumption of on-campus non-educational activities and facilities such as sports, bars, canteens, and clubs and societies.
All of these facilities "will operate in line with prevailing general public health advice for those activities".
The plan states that the provision of larger scale lectures "is achievable only in a very different public health environment".
It says it is hoped that, with the benefit of mass vaccination, this environment is achievable in autumn 2021.
It points to modifications to ventilation, and the size / capacity of very large lecture halls as possible measures that might be employed.
However, overall numbers attending on-campus at any given time will continue to be moderated.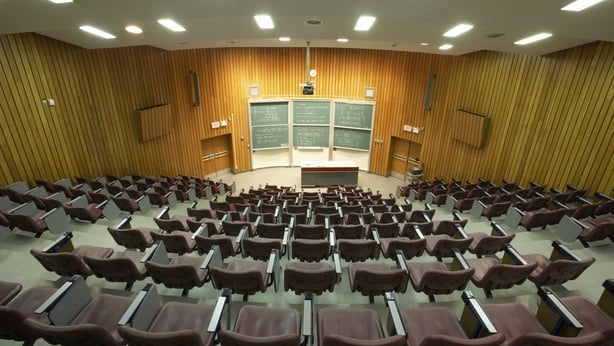 A phased approach will begin over the summer months.
It is envisaged that research activities, which have been operating at just 25% of normal capacity, will return to full-scale activity.
It states that institutions and providers can continue to use their discretion when deciding between on-site and remote for the scheduling of particular activities.
The Union of Students in Ireland has welcomed the plan.
USI President Lorna Fitzpatrick said: "It's extremely important that funding is made available to support this return, particularly for student wellbeing and engagement.
"While the publication of this document was required, a lot of how it is implemented will be done and communication at local level, and so it is vital that student representatives are involved in this aspect and that colleges are in continuous communication with students and student representatives."
The USI also called for provisions to be made for vulnerable students who may still have health concerns in the autumn.