Call it courtesy or caution but several of those who have publicly defended the Tánaiste in recent days have received a message of thanks.
Not from Leo Varadkar himself, but from those who work with him.
It's being viewed by some as a display of both humility and a demonstration of the hazardous political territory he finds himself in.
All the while many within the party listened attentively to the Tánaiste's own radio interview this week, with some concluding he sounded a little nervous at times.
Leo Varadkar has admitted passing on a confidential agreement, which the Government had reached with GPs, to a rival group of doctors in 2019.
He says what he did was an error of judgement, but was done in the public interest to get more GPs to back the deal.
Mr Varadkar says too that Cabinet has been told the negotiation of the agreement had been completed and large elements of it were already in the public domain.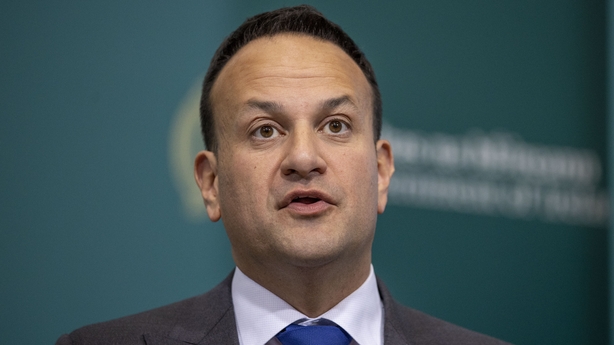 This is what he will tell gardaí if as anticipated he is asked soon to make a sworn statement under caution.
That event too will have a wounding effect, but it should edge the controversy closer to conclusion.
The final decision will then rest with the Director of Public Prosecutions.
In 2019, the Office of the DPP decided on whether to bring a prosecution within four weeks in 69% of cases.
However, the office's website explains that other cases may take longer because they are more complicated, there is a lot of evidence to think about, or the DPP needs more information.
On average, around 1% of cases are not decided on within 12 months.
If this case is straightforward, it raises the possibility that clarity could potentially be brought to the matter in May or June.
If no charges are brought then the Tánasite walks away from a damaging incident, bruised but politically intact.
His colleagues hope that in such a scenario the public would draw a line under this episode given that it was discussed in detail and voted on in the Dáil before Christmas.
"Hopefully people have factored all this in already at this stage and it won't damage the party's vote," said one TD.
Others in Fine Gael contend considerable damage has been done to the Tánaiste's standing, but say he is still the most popular party leader, before adding "for now at least".
However, there is a widespread view that a decision by the DPP to prosecute would mark the end of Leo Varadkar time as Tánaiste and leader of Fine Gael.
Veteran party figures with experience of major government departments say no absolute assumption can be made about what the DPP might do.
They point to the court actions arising out of the Oireachtas Golf Society Dinner in Clifden last summer as evidence of how a political event can topple into the judicial system.
But there is no palpable expectancy this will happen in this case, instead there is low humming uncertainty in the background.
And with that comes inevitable questions about potential successors should an unlikely sudden vacancy arise.
After all, most things in politics are driven by occasions and moments of opportunity.
This is a discussion that many in Fine Gael find distasteful even allowing for the unsentimental and competitive nature of politics.
One name mentioned repeatedly in conversations is that of Minister for Higher Education Simon Harris.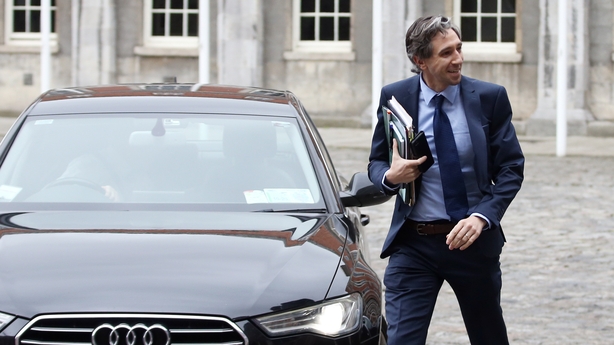 The 34-year-old has been immersed in the mechanics of Fine Gael since the days he worked as Frances Fitzgerald's parliamentary assistant.
Some colleagues are struck by his level of attentiveness to their constituency needs.
"He's everywhere and he couldn't do enough for you," said one TD wryly.
This approach follows a similar pattern Leo Varadkar cultivation of support within the parliamentary party in the run-up to succeeding Enda Kenny.
This task, which is referred to as "working the parliamentary party", is not something Simon Coveney engaged in back in 2017 and the same is true today.
The Minister for Foreign Affairs and deputy party leader has instead concentrated on the major issue of Brexit.
This work has enhanced his reputation as a patient and skilled negotiator.
Equally, Paschal Donohoe is seen as focusing solely on his ministerial duties and his added responsibilities at EU level.
That places the attention back on Simon Harris, but any perceived manoeuvring on his part would not be without risk.
That's because right now a large majority in the party believe that Leo Varadkar offers them the best chance of winning re-election.
As ever that will be the measure used by colleagues to determine his worth whenever the closing chapter in this controversy concludes.