Sinn Féin's finance spokesperson said payment breaks on banking loans resulting from the Covid-19 crisis must be extended urgently.
Pearse Doherty told the Dáil that the pause on loan repayments will end within six days and ten of thousands of people are now in danger of defaulting.
Transport Minister Eamon Ryan told the House that the Finance Minister is due to meet with the banks soon and he will tell them this is a time for tolerance and not a time to clamp down on customers.
He said the Government wants banks to work with their customers on a case by case basis.
Meanwhile, the Labour Party leader has questioned the details in the HSE's Winter Plan.
He said the plan has announced 1,500 new beds; but breaking down figures he said 409 of the 830 acute beds are already in place; 45 of the 63 new critical care beds are in place while 395 of the 484 sub-acute beds already in place. Deputy Alan Kelly said this added up to just 528 new beds, not 1,500.
He asked for immediate clarification about what is being spun "versus reality" because he said when Covid-19 goes into hospitals, beds disappear.
We need your consent to load this rte-player contentWe use rte-player to manage extra content that can set cookies on your device and collect data about your activity. Please review their details and accept them to load the content.Manage Preferences
The Labour leader said ambitious plans for recruitment in the Winter Plan did not make sense when some nurses coming home from abroad cannot get jobs; he said the Minister for Health was "out on a limb" in terms of a plan for consultants and wanted to know where they are going to come from.
Deputy Kelly asked how the flu vaccine is going to get to 1.5 million people in time for Christmas.
He asked: "Where are the beds; what are the beds; where are the staff, where are they going and how is the flu vaccine going to be delivered before Christmas?"
Mr Ryan said there is going to be have to massive additional spending to get through the health crisis and that the Government has had to make tough calls in terms of restrictions but he said "we can manage it".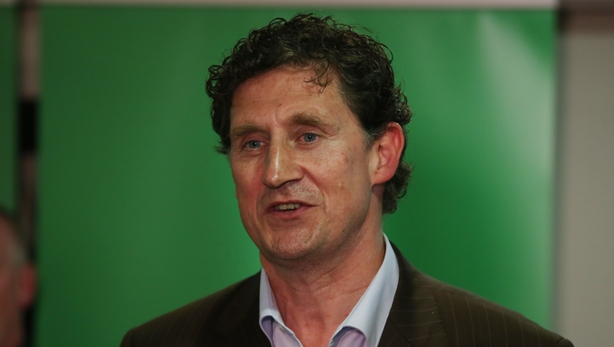 He said his understanding was that the health system will be flexible and adapt as needs be, depending on what is required in bed capacity including bringing private hospitals into the system "if we need to do so".
Mr Kelly accused the Minister of not having details "you obviously haven't a clue; you don't know the data".
Mr Ryan responded to say: "It's more honest to say if I don't have the data, I'd prefer to say to you I'll come back to you with the data" he said he wasn't at the briefing this morning because he was answering questions in the Dáil, "I'd prefer the people at the press conference to give that data, I wasn't there".
He said there is no shortage of support and effort in the Government to deal with any issues the health service faces in the winter.
ASTI ballot on strike action a warning to Govt, says Murphy
The RISE TD Paul Murphy has said the decision by the teaching union, the ASTI, to ballot for strike action is a warning to the Government that its Covid-19 prevention measures are not working in schools.
He told that Dáil that the strike ballot illustrates that teachers are dissatisfied with measures to protect both them and pupils, and shows Ireland is "paying the price" for the lowest investment in schools in the OECD.
Deputy Murphy urged the Government to introduce a programme of retrofitting ventilation in schools because airborne transmission of Covid-19 is recognised as a "key way" the virus is spread.
In reply, Mr Ryan said that reopening schools was an important milestone in the battle against Covid-19 but added safety was of "paramount importance".
He pointed to the "significant" funding which was provided to schools of €375m to ensure that the criteria set out in the return to work safety protocol could be adhered to.
The Minister said the department is working with stakeholders, including the unions, on how to assist high-risk staff.
Mr Murphy warned that if the issue of safety "isn't dealt" then it is "only a matter of time before we have school outbreaks".
He said that teachers are saying not enough work has been done - concluding: "don't ignore them like meat plant workers."
Independent TD Michael Lowry said the entertainment industry is dying "it is gasping for help and support" as he called for help in the Budget.
He said it is an industry that accounts for no less than 35,000 people who make their living from bringing joy and pleasure to others.
Mr Ryan said he agreed and that it is one of the worst-hit sectors; that many in the industry have lost 100% of their livelihood.
He said the Government has introduced a number of measures but that they recognise they have to go further and he highlighted the new task force which has been established, which he said met for the first time this week.
The minister said the development of the economic recovery plan which will come after the Budget will be needed to specifically target the industry.