Until recently, relations between Fine Gael and Fianna Fáil were at a nadir.
Some in Government Buildings queried how long the troika of those two traditional rivals plus the Greens could realistically continue.
Tánaiste Leo Varadkar privately criticised the way Taoiseach Micheál Martin was doing business following the abrupt cancellation of a Cabinet sub-committee meeting on Covid-19.
There were accusations among senior figures that the Government's approach to tackling the virus was becoming incoherent.
However, over the past few weeks, sources within Government say there have been improved internal communications - intended to eliminate unpleasant surprises which were undermining trust between Fine Gael and Fianna Fáil.
The Green Party too has steadied after two of its senior people, one a junior minister, rocked the Government's foundations by failing to support a vote on housing in July.
Friday night's statement by Taoiseach Micheál Martin on the restrictions in Dublin will also build confidence in his abilities after poor showings for Fianna Fáil in recent polls.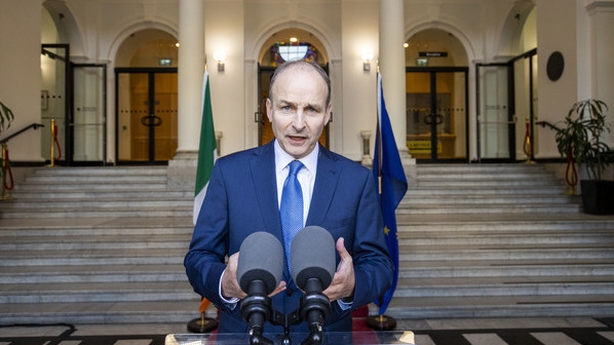 He was much clearer and sharper than in his announcement earlier in the week on the Government's long-term plan for dealing with the virus. Many criticised it as confusing.
That was not helped by Health Minister Stephen Donnelly stating people from Dublin could leave the county when the opposite was the case.
Micheál Martin's mantra has been that keeping the schools open is a priority. While children are back in the classroom, other parts of the capital's economy are closing for at least three weeks.
The measures in Dublin will have a much larger effect than earlier restrictions in Kildare, Laois and Offaly because the capital represents about 30% of the economy.
However, it will hit some sectors much harder than others.
Many restaurants and pubs in the capital were taken by surprise at the ban on indoor dining which is more severe than they expected.
It had been widely flagged in advance that Dublin would move to Level 3 on the Government's 'Living with Covid' plan, which stated there would be "additional restrictions or indoor dining".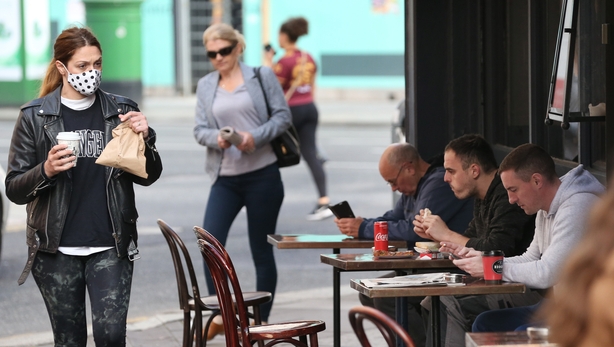 However, the National Public Health Emergency Team went further and recommended a ban on eating within pubs and restaurants entirely. The Cabinet listened and agreed.
Before the pandemic, few people would have gone to a pub to get a take-away meal and it's hard to see how many outlets will remain open during the restrictions.
The limit of 15 people for outdoor dining means that restaurants, which can have customers on a pavement or terrace, will only benefit from limited sales.
It will also be tougher to drum up business when the mild September weather inevitably gives way to chillier October.
One of the lobby groups which has always held sway with governments is employers' group Ibec.
In Government Buildings the outspoken nature of comments by the body's chief executive Danny McCoy won't have gone unnoticed.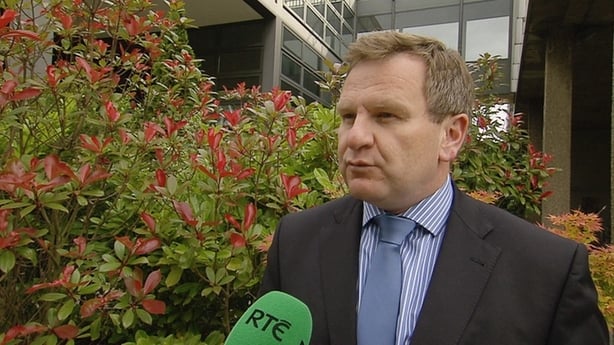 His organisation represents the biggest and most powerful employers in the country and thinks hard before it attacks Government.
He criticised the speed and nature of the restrictions and said the hospitality sector was being singled out.
To counter that, Tánaiste Leo Varadkar announced steps to help businesses facing closure yet again, as well as the thousands of employees who are going to be laid off for a second time.
But other sectors of the capital's economy such as technology, pharmaceutical and financial services companies won't be affected.
However, Higher Education Minister Simon Harris will have to build bridges with colleges and universities.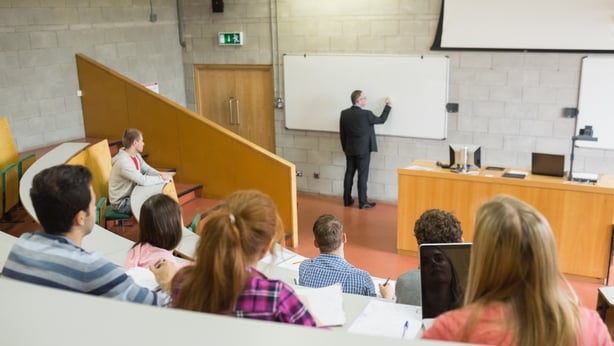 They had been preparing to bring back students under physical distancing, and were stunned when news broke that colleges were being encouraged to hold classes online.
One unnoticed development this week was the Government's schedule of new legislation - which includes measures to allow an election to occur during Covid-19 restrictions.
Some will be hoping that won't be needed. Others may take a different view.