"It's massively frustrating!"
Gary Gannon is feeling guilty.
Three months after he was chosen to represent the people of Dublin Central, he is finding it hard to fulfill the mandate that he has worked towards for many years.
"You know when you visualised being a TD? You visualise coming into Leinster House, talking about policy and being involved in your constituency," said the Social Democrats TD, one of 48 first-time deputies.
The difficulties are both practical and political. Gannon and other new TDs cannot get their Leinster House offices until it's known who will be in government and who will be in opposition.
They cannot put down questions to ministers, they cannot join committees or propose legislation or motions.
"One of the strangest experiences has been sitting in your kitchen, having been busy for years building up to this and realising: I've no one else I can e-mail, I've answered all my Facebook contacts. And all of a sudden I'm feeling guilty about not being as busy as I expected to be," he said.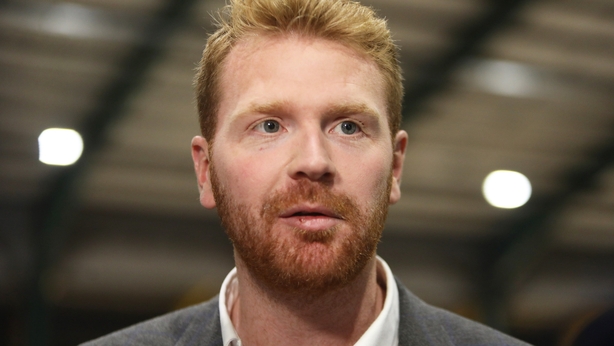 In Leinster House, like parliaments across the world, most normal business has been suspended as a global health crisis limits their very essence  that of assembly.
But here there is an added twist: 100 days after a general election that produced an inconclusive result, there is no elected government in place.
"Since the fragmentation of the party system after the financial crash, government formation is more difficult," said Gary Murphy, Professor of Politics in DCU.
Ireland's proportional representation, single transferable vote electoral system, combined with the two bigger parties losing their historical dominance, has resulted in a Dáil made up of many different parties and groups and protracted periods of negotiations.
In 2016, it took an unprecedented 70 days after the election before a government was elected by the Dáil.
The so-called "Trinity Talks" between Fianna Fáil and Fine Gael resulted in a minority coalition of Fine Gael and a handful of Independents, supported by Fianna Fáil from the opposition benches through a confidence and supply deal.
"It seems now that the template is 2016 and in my view in the particular circumstances of Covid that is unsustainable," said Prof Murphy.
"It is frankly ludicrous that we have ministers that have lost their seats being involved in enormous decisions that will effect citizens of the State for a decade. My view is that government formation has been far too lackadaisical and far too slow," he said.
While the bigger parties have taken so long to get to this point, Prof Murphy is also critical of the smaller parties such as Labour and the Social Democrats who, he says, "don't seem to have any interest in governing" as they decided not to take part.
"Why would people vote for parties who are going to step off the pitch? It is a question to ask for future voters."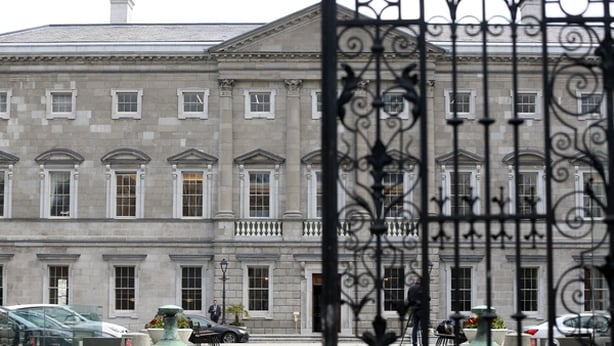 Meanwhile, the government that has been making decisions of enormous import is headed by a Taoiseach who, just weeks before the virus struck here, had tendered his resignation to the President. It includes three ministers who lost their seats.
Does this mean there are questions around the legitimacy or authority of the government?
"Constitutionally there is not, but politically there is," said Prof Murphy.
"We have a mandate for the 160 TDs in the Dáil and literally nobody else. Although, constitutionally, ministers who have lost their seats still hold their positions, I think it is not sustainable any longer."
The Constitution envisages that ministers and the Taoiseach stay in office until their replacements are appointed, Dr David Kenny of Trinity College, Dublin explained.
"But the problem seems to be that no one really envisaged it going on for this long or decisions of such magnitude being made by a government that has effectively lost its mandate and can't form a new mandate in the current Dáil," he said.
"The theory the Government has put out is that because they are an acting government, or acting minister, they don't and they don't have the same responsibility to account for themselves to the Dáil or to Dáil committees that they would usually have. They don't have any obligation necessarily to come in and answer questions.
"That means in some ways we have a government that is making some of the most significant decisions that have ever been made by a government in this State and they are doing it without a clear mandate and without Dáil oversight."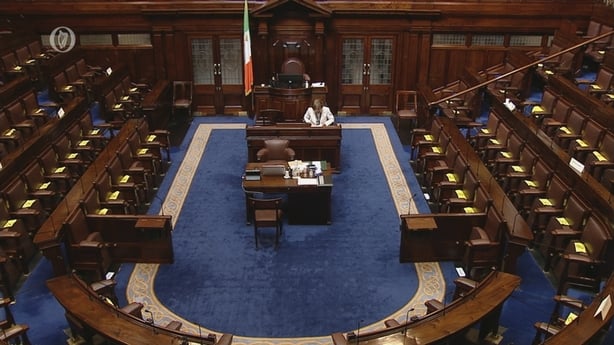 Another difficulty is that the Oireachtas cannot currently make laws, according to the advice of the Attorney General, because the Seanad is not fully constituted.
"The Seanad contains 11 members that are nominated by the Taoiseach. But the Constitution is very clear that has to be a newly elected, or incoming, Taoiseach that makes those nominations, it can't be an outgoing or acting Taoiseach like Leo Varadkar," explains Dr Kenny.
"That means, on one reading, the Seanad doesn't really exist. And if the Seanad doesn't exist, you can't pass legislation, because the Constitution says that both houses have to in some way or another in the legislative process.
"In a crisis, emergency legislation could be needed at any time and at the moment it seems that we can't pass that legislation, constitutionally."
Parliamentary accountability is slowly grinding back into gear. A special committee has been established to examine the State's response to Covid-19 and the Dáil is now sitting twice a week, with a special focus on the response to the crisis and with a limited number of TDs allowed in.
It has come a long way since Minister for Culture, Heritage and the Gaeltacht Josepha Madigan said, in early April, that opposition TDs should be ashamed for insisting on a Dáil sitting.
But it is also a far, far cry from the sort of oversight that would normally be expected from the Oireachtas, particularly when we think back to the "new politics" that was promised four years ago, which aimed to re-balance what had become centralised power at Cabinet back to the Dáil.
"Oversight is a big loss," said Prof Murphy. "We have a parliament sitting with barely a handful of deputies in it. There is one committee up and running which is the new Covid-19 committee. Parliaments work by dint of legislation and we are getting no legislation passed."
Minister for Finance Paschal Donohoe told RTÉ's Morning Ireland on Friday that it could be next month before a government is in place. That would mean at least four months without a government, an absurd situation according to Murphy.
"In my view, there is a crisis of political legitimacy in the State and it will only be resolved once there is a government formed that has a mandate coming out of the February election.
"Instead, we seem to be in this 2016 bubble that it's okay to take months to form a government."