Very ambitious - that's how Fine Gael negotiator Heather Humphreys described the soon-to-be-completed policy document being jointly drafted by her party and Fianna Fáil.
In a striking phrase, she declared yesterday that it would reflect "much of the change that people were looking for in the last election".
Change was also on this mind this week of another Fine Gael negotiator, Simon Coveney.
Speaking on RTÉ's Today With Seán O'Rourke, he said: "Ireland, post this [Covid-19] crisis, will be a different place."
Mr Coveney added that the draft policy document "does not go into huge details, but certainly makes very clear and broad commitments".
Key among them was that: "There does need to be an increased role for the State in protecting people and their well-being."
Fianna Fáil has been making similar soundings, with references to the need for more State-led intervention in areas such as housing, health and climate change.
It's believed the final document will contain a preamble, introduction and then outline key principles about what needs to done, and how to go about doing it: including enabling the private sector to do, what one negotiator described as, "what it does best".
'Significant challenge'
Fianna Fáil party leader Micheál Martin told me last week that "the significant challenge" for the incoming government will be how to take the economy out of the so-called deep-freeze.
"I think we need to work out how we incrementally restart the economy... how we pump-prime that, with European support," he said.
My colleague Mícheál Lehane has reported that some of that State assistance includes: "... ways of providing cash grants to small businesses; encouraging banks to lend to companies (subject to a viability test); and getting developers, on behalf of the State, to build homes on public lands."
Despite that apparent unity of purpose, the significant problem for Fine Gael and Fianna Fáil, when it comes to government formation, is that they only command 72 Dáil seats between them.
A majority government requires 80 seats, if not a few more for comfort.
Support, however, is available.
Take for example Aontú leader Peadar Tóibín.
While decrying the fact that progress on government formation between Fine Gael and Fianna Fáil has been nothing short of "glacial", he told me that: "There is a serious democratic deficit, in the teeth of the most serious crisis in a generation."
Deputy Tóibín said his party would "listen" to any proposals stating: "This is not a time for parties to walk away and say this crisis is someone else's problem."
However, it's now absolutely clear, from both Fine Gael and Fianna Fáil, that a significant third party must join them in any coalition deal if it's going to work.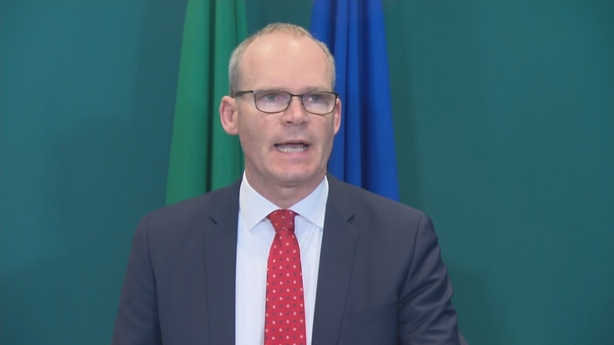 Simon Coveney has said that an administration dependent on Independent TDs, or a single-seat party such as Aontú, is "not what we want to create".
They can be part of the mix it seems, but a party of at least six TDs is essential.
One political grouping which can be written off immediately, in the context of a Fine Gael and Fianna Fáil led coalition, is Solidarity-People Before Profit.
Its TD, Richard Boyd Barrett, claimed: "Fine Gael and Fianna Fáil ran down our ICU, hospital bed capacity, and healthcare staffing levels to among the worst in Europe. More than ever after the Covid-19 crisis, we don't need the two parties who so badly undermined our health service back in power."
On the other hand, Sinn Féin - the party which secured the most first preference votes in the general election - has been excluded from any coalition talks by Fine Gael and Fianna Fáil themselves.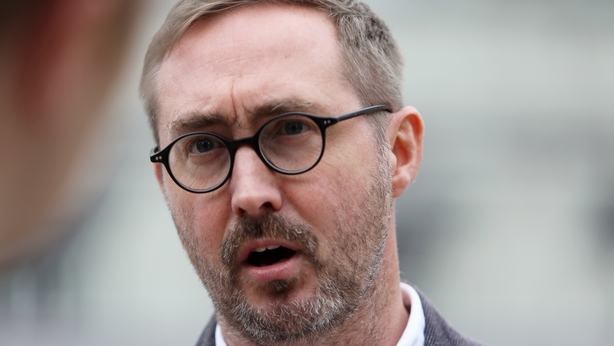 Sinn Féin negotiator Eoin Ó Broin said that he believed voters wanted a "stable government" which would deliver for workers and their families. But he decried the government formation talks by saying: "I don't believe that a Fine Gael/Fianna Fáil stitch-up is going to do that."
So what options are left? Well namely the Greens, Labour and the Social Democrats. The problem here is what unifies Fianna Fáil and Fine Gael actually repels the three parties they seek to engage with.
Fianna Fáil and Fine Gael want to have a slender negotiating document - reflecting the radically changing economic circumstances posed by Covid-19.
However, the smaller parties want to have detailed Programme for Government which would ensure their policies will be delivered.
Fianna Fáil and Fine Gael want to exclude Sinn Féin from any coalition government arguing that their policies are simply incompatible and would lead to instability. However, the smaller parties all believe that Sinn Féin should be able to participate in the coalition talks process - at the very least.
So can the divide be bridged?
The Social Democrats are giving no signs that it could be cajoled into joining a Fianna Fáil-Fine Gael coalition, even though the party significantly increased its mandate from two to six seats in the recent general election.
The firm party line is that "we do not believe our policies would be compatible with those of a combined FG/FF arrangement. We are, however, continuing to give our full support to the government during this heath crisis."
New Labour Party leader Alan Kelly does not appear likely to be enticed either.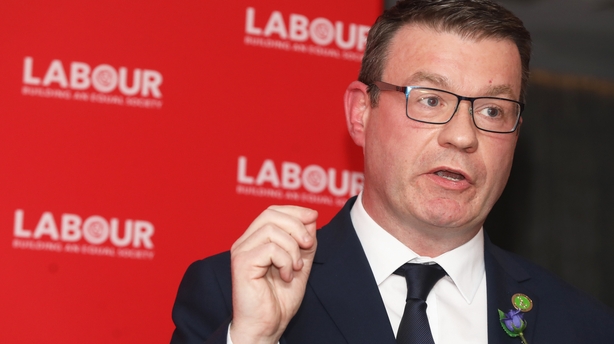 He told RTÉ's Morning Ireland on Tuesday that: "We'll talk to anybody who wants to talk to us. In these very difficult times, that is the appropriate thing to do. But I don't believe on this occasion that the Labour Party will be in a position to go into any coalition.
"Simply put - there are four parties who have got larger amounts of seats than us, any three of that combination can form a government and we certainly believe that it is up to them to do so."
Simon Coveney appeared to assess that there was wiggle-room in that position. He said: "Let's wait and see how he [Alan Kelly] responds to the [policy] document."
He argued that Opposition politicians may reconsider their positions when they see "how serious we are about changing the role of government".
And then there is the Green Party.
Alan Kelly was clearly suggesting that it was up to the Green Party to act in the national interest and go into government as their representation had jumped from three seats to 12 seats in the general election, whereas Labour actually lost a seat.
The Greens, however, see it very differently.
The party believes that a national unity government is the best way forward, with an administration involving all parties, but it's a concept which the other parties don't support. They may not have officially rejected the proposal, but in essence they have.
What happens next?
Do the Greens negotiate a deal and go into government; or extend some form of confidence-and-supply from opposition; or oppose the next government outright?
There's both an unpredictability and an edge to the Greens in recent weeks.
Dublin Central TD Neasa Hourigan exemplified it best when she tweeted that Fianna Fáil and Fine Gael were involved in a "power grab based on personal political ambition".
One senior Fianna Fáil politician remarked that the best response to such "provocation" was silence.
So no-one is quite sure what way it will go and that includes the TDs in the Green Party itself.
What Fianna Fáil and Fine Gael hope is that the Greens will feel that they have to cut the best deal possible and go into government, for the good of the country and their climate change objectives.
Fine Gael and Fianna Fáil use words like "inviting", "exciting" and "genuine" to describe the policy platform which they are devising, making it as enticing as possible to their negotiators.
However, any of the smaller parties will also have to get a proposal past their membership and that is undoubtedly a challenge.
Heather Humphreys said yesterday that the Fine Gael-Fianna Fáil plan would show "ambition and change" which she hoped the smaller parties would view in "a positive way".
Fianna Fáil sources speak about how "quality of life issues will be to the forefront" of their plan – i.e.,no return to austerity.
Endgame
But now we hit endgame. Whether the document is signed off tomorrow or early next week remains to be seen.
Leo Varadkar and Micheál Martin will present their joint negotiating paper to the three smaller parties and then it's decision time.
The country could have a government with the capacity to last five years, or an election in autumn.
As Napoleon Bonaparte apparently said: "Nothing is more difficult, and therefore more precious, than to be able to decide."