Decisions, decisions. Christmas time is all about them, whether it's children deciding if trying to be on the nice list is really worth it, parents discussing if Santa likes a glass of milk or the whiskey, or - at one household in Castleknock - when to finally cut and run to the polls.
Festivities or not, the general election date - which appeared to move one significant step closer with this week's no confidence motion in Minister for Housing Eoghan Murphy and Fianna Fáil TD John McGuinness's warning he will support the next motion against a minister - will this Christmas be at the forefront of Taoiseach Leo Varadkar's mind?
And the decision means while carol singers will be visiting homes over the coming fortnight telling strangers tales of three wise men and the messiah, politicians will be wondering when they should start knocking on those same doors to make a far simpler pitch: There is only one wise person, it's the candidate, and if you vote for him or her they will bring Ireland to the promised land.
While previous general election rumours have dominated much of the political discourse ever since the spring 2016 post-election government negotiations without any actual vote materialising, it is widely accepted by all parties the next general election will take place in the first six months of 2020.
When exactly it happens within that time-frame comes down to three realistic windows of opportunity, all of which are as likely to be a perfectly wrapped gift as a lump of unwelcome coal for party leaders vying to become taoiseach.
The first window is perhaps the least discussed to date, and supposedly the most unlikely; Mr Varadkar cutting and running to the polls in mid-January for a tentatively rumoured 7 or 21 February general election.
This option may seem more improbable than probable, at least for now.
However, Fine Gael TDs were openly discussing it in the aftermath of this week's narrowly survived no confidence motion in Mr Murphy.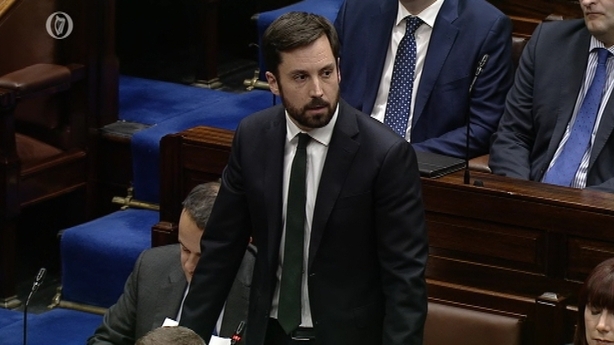 Speaking to RTÉ, a number of senior party members including two ministers said they believe Mr Varadkar may go to Áras an Uachtaráin to seek a general election before the Dáil returns from its winter break on 15 January, specifically mentioning a 7 or 21 February showdown given a Valentine's date of 14 February is unlikely to win over the hearts of the public.
The argument for such a move is that Fine Gael is now acutely aware the ever tightening Dáil numbers caused by last weekend's by-election results, Dara Murphy's resignation and John McGuinness's Thursday evening threat mean it may not survive another no-confidence motion.
And with Minister for Health Simon Harris firmly in the cross hairs of opposition parties for just such a motion after what is shaping up to be another winter of health service discontent, the party may feel it is better to control its own destiny and go to the polls on its own terms rather than be dragged to them by an orchestrated opposition attack that could frame the entire campaign.
The latest Brexit deadline of the end of January would appear to make this potential election window unlikely, with the Government's long-stressed line of Ireland needing stability in a time of crisis seemingly blocking off the avenue of opportunity.
This point is underlined by the fact that regardless of whether the UK and EU sign off on the first stage of their divorce at the end of next month, the Government will still realistically need to see legitimate proof all is well in the House of Commons before resolving domestic matters.
It can also not be ruled out that the entire suggestion of a snap general election is simply a Government double bluff to warn the opposition off plotting another no-confidence vote.
However, if next Friday's British general election results provide a clear pathway to a Brexit breakthrough, it will remove both Fine Gael and Fianna Fáil's "we can't hit each other while Brexit looms" logic, meaning an earlier than expected general election in this country may suddenly seem a far more palatable prospect.
The second window is linked to this same possibility - a no-confidence motion in another Government minister.
It may seem unusual to say given the week he has had, but in purely political terms Minister Murphy will have been privately relieved to face a no-confidence motion on Tuesday as under Dáil rules he now cannot be the subject of another motion for six months - effectively removing him as a catalyst for the general election.
The same cannot be said for a small number of other cabinet members, including Mr Harris, who Government sources accept is now the most likely opposition target.
While figures in Fianna Fáil and Sinn Féin have downplayed the prospect of a no-confidence motion in Mr Harris or another Government member in early February or March, none have definitively ruled it out.
And although the Government could still survive such a vote, it is widely accepted this week's no-confidence motion and Dara Murphy's resignation means the Dáil game has changed, with just one rogue TD now needed to topple the Government.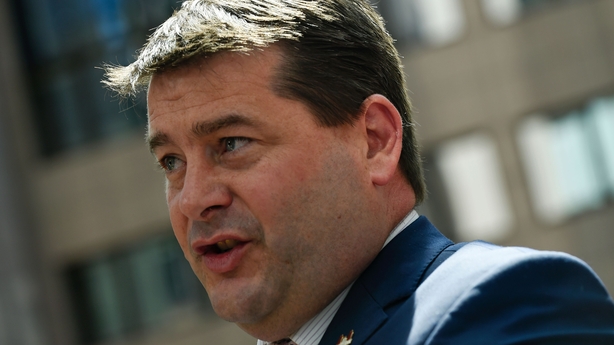 This is not an idle statement, and the Dáil numbers show why.
While the result of Tuesday's motion against Mr Murphy was never really in doubt, the scale of victory - if that's what it can be called - narrowed dramatically from 57-47 in a similar September 2018 vote against the Minister for Housing, to just 56-53.
If another no-confidence motion is tabled against another minister, it is likely to result in a 56-56 dead heat.
This is because the Government will be able to count on the extra vote of Tánaiste and Minister for Foreign Affairs Simon Coveney, who was paired with Rural Independent Michael Fitzmaurice on Tuesday, but lose now resigned TD Dara Murphy.
At the same time, the opposition's hand will be strengthened by Mr Fitzmaurice, Independents4Change TD Thomas Pringle who was unavailable on Tuesday and - if he acts on his threat - Fianna Fáil TD John McGuinness.
In such a scenario, Fianna Fáil TD and Ceann Comhairle Sean Ó Fearghail will have the presiding vote, most likely giving the Government one last death bed reprieve.
But it will not calm any frayed nerves that one stray TD could decide the outcome.
And given the fact the Dáil infamously once saw then Workers' Party TDs Joe Sherlock, Pronsias de Rossa and Paddy Gallagher almost miss a key vote in appointing Charles Haughey as taoiseach in March 1982 - ultimately being forced to physically jump down from the press gallery to cast their ballot after the Dáil doors were locked - it is far from inconceivable that another no-confidence motion could, by accident or design, topple the Government in February.
The only other realistic general election window is the one both Mr Varadkar and Fianna Fáil leader Micheál Martin have repeated ad nauseum in recent months as they both battle to be seen as the responsible leader - an orderly wind down in late spring or very early summer.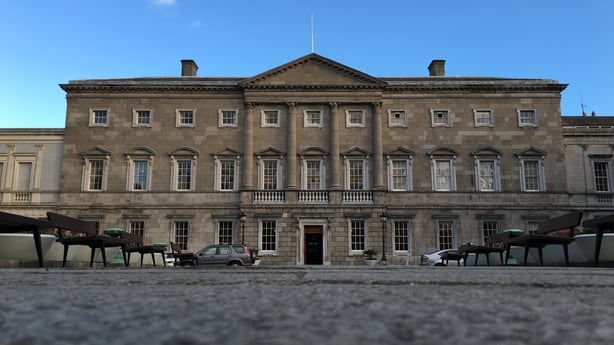 For now, it is officially where both leaders stand, with Mr Varadkar repeating his May election official intentions in the Dáil on Tuesday and Mr Martin telling reporters on the Leinster House plinth hours earlier he still prefers an April 12 deadline - a position emphasised by Fianna Fáil TD who told Tuesday's Dáil there are just 40 sitting days until the general election is called.
In real life, an orderly spring or summer wind down which skips past the vital March White House and other Patrick's Day foreign talks makes complete sense, with the need to ensure the country overcomes the Brexit hurdle with its jobs, finances and security intact being of paramount concern for the public.
However, it is hardly unfair to suggest politics does not always reflect real life, with the sensible option rarely being the politically strategic one.
There remains a school of thought that, like two poker players, the very fact Mr Varadkar and Mr Martin have shown their May and April cards means both dates should be taken with more than a pinch of salt as no poker player ever shows the cards they really hold.
And with both leaders still refusing to back down on their competing May and April proposed dates, in part because neither wants to give the other the PR upper hand, there is every possibility the officially suggested general election schedule could still be overtaken by earlier events.
Just like the lead up to Christmas, choosing a general election date is all about decisions, decisions.
The only difference between the Christmas and general election scenarios is any decision leaving politicians on the public's nice or naughty list will have far wider reaching consequences than a few hours on 25 December.