When proposals for Dáil reform were introduced in 1983 they were, according to a newspaper sketch at the time, "embraced with the enthusiasm of a step-mother's kiss".
The then Minister for Public Services, John Boland, announced on a Thursday that a "clocking in" system would be introduced the following Monday. It was to do away with what one headline called the "fiddle" of TDs and Senators claiming travel and subsistence without a jot of scrutiny.
Up to that point, members living more than ten miles away from Leinster House got an overnight allowance of £25 as well as mileage or first class rail travel, while Dublin deputies got a flat rate of £10 a day. Neither group had to do anything to prove they turned up.
The new rules meant TDs not only had to sign an attendance sheet, but had to state on that sheet "the duties on which they are engaged as a public representative" on that particular day. It had to be signed in the presence of a clerk of the Dáil or civil servant.
Some high profile TDs refused to do it, insisting they were public representatives and not employees.
"Then they would come in to the House and raise some spurious point - just so they could prove that they were present on that day," recalls one person - now retired - who was involved in administering the system at the time.
"It was a form of protest and it undermined the whole system."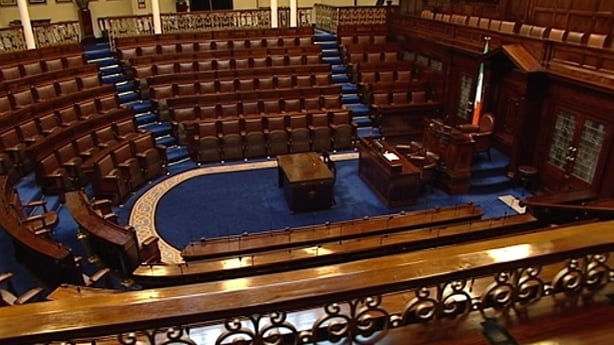 Ultimately the first attempt to bring transparency around Dáil expenses never took off and eventually petered out. TDs carried on as they had done until 2010 when a new "fobbing in" system was put in place.
These rules came in the aftermath of a huge expenses scandal in the Westminster parliament as well as a controversy over the expense claims here that ultimately resulted in the resignation of the Ceann Comhairle, John O'Donoghue.
They were also introduced against the backdrop of a recession and its impact it had on the public perception around politicians sharing their fair load.
The then Finance Minister, Brian Lenihan, had quietly got buy in from all parties as well as backbenchers in his own party for a change to the expenses regime for TDs - that involved reductions as well as more transparency - which he believed was necessary at a time when public spending was being cut right across the board.
A number of allowances and payments such as for substitution at committee meetings were eliminated and the rate paid to committee chairpersons was halved.
But despite this step forward and some 35 years after the first attempts were made, questions about TDs' attendance and how it is used to justify their remuneration is under the spotlight once again.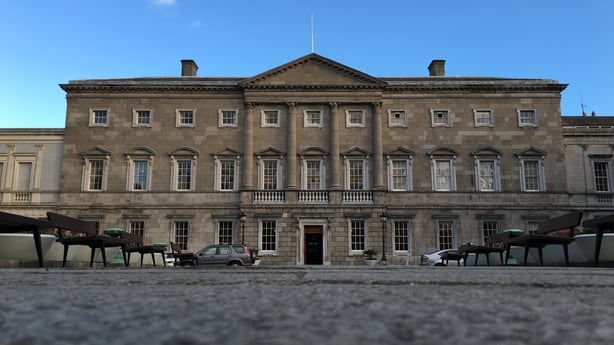 A number of recent controversies have raised questions about whether the current "fobbing in" system is doing what it is supposed to do: telling the authorities that TDs are in fact in the Dáil for the days they claim expenses.
The rules require TDs to clock in for 120 days of the year in order to claim the full Travel and Accommodation Allowance (TAA) which costs the public purse around €2.9m a year. For every day they miss, the overall expenses payment is reduced by 1%.
There are six locations to clock in around Leinster House. But there is no verification that the person using the fob or the identity card is in fact its owner. This has raised suspicions that a TD could, for example, get their secretary, a staff member or a colleague to clock in on their behalf in order that they can claim their allowances, although most resolutely argue that this is not a widespread practice.
The lack of transparency around the system was highlighted in recent controversies about how it was used.
The Irish Independent reported that Kerry Independent TD Michael Healy-Rae was absent for an address by European Commission Commission Jean Claude Juncker on 21 June 2018, even though his ID tag registered him as present in the Dáil that day.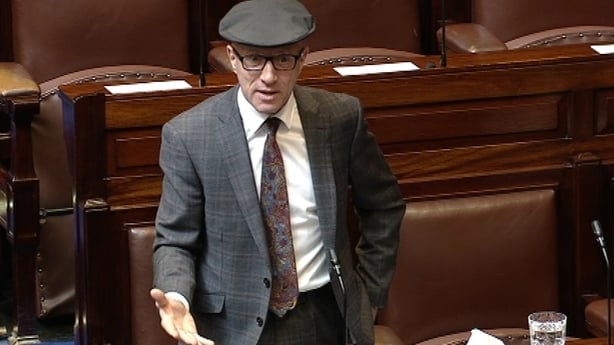 Mr Healy-Rae has argued that he fobbed in to the Dáil at around 7am and left around an hour later to drive home to Sneem, Co Kerry, for a burial at around 12.30pm [he said in a recent radio interview that he made it for the burial and not the funeral mass].
Earlier in the summer there were reports that Fine Gael TD Dara Murphy was signed in as present in the Dáil on days that he was tweeting updates from meetings in different European countries as part of his work as Director of Elections for the European People's Party (EPP).
He has said he is fully compliant with the Dáil rules and there may have been days when he signed in at the Dáil before leaving the country for meetings elsewhere. He said it is quicker to get from the Dáil to Brussels than to Cork.
And in recent weeks RTÉ Investigates compiled data showing how some TDs regularly record their attendance at Leinster House on days when they do not take part in any vote.
TDs will argue that the story is far more nuanced than what is portrayed in the media.
Firstly, that votes are often subjected to "pairing arrangements". This is where a TD from one party will agree with one from another not to vote on a particular division, therefore cancelling out each other's vote. This is a long-standing convention and is usually requested to enable Ministers to attend events related to their portfolios. This also happens at times, when politicians are in committee meetings.
TDs will also argue that voting is just a part of their work as a public representative. That they may, for example, be in the Dáil on a given day and have to leave to attend a meeting with a particular campaign or advocacy group, during which time a vote could be called.
The argument that they should not be treated as employees is still made today, as it was in 1983. Some TDs will point out that they do not, for example, get sick leave or maternity leave and that ultimately, it is up to their voters to decide whether or not they work hard enough.
As Michael Fitzmaurice, the Roscommon Independent TD who was recorded by RTÉ Investigates as having registered his attendance on 42 days when he did not vote, said: "It didn't take into account when - in 2016 - I went to the Dáil at 9am until 4pm before going to the Mater Hospital to get stents put in that evening."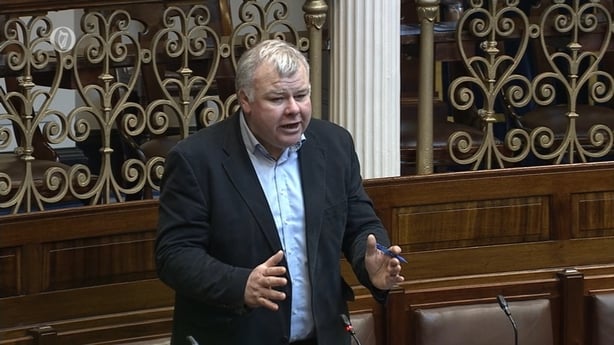 He said that the following morning at 9am he was released from hospital (by the father of Fianna Fáil TD Jack Chambers) and went straight in to the Dáil: "You work hard for your constituents, the people judge you and if they are not happy then that is their decision," he said.
Despite these arguments, many people who have years of experience around Leinster House realised that the public mood is changing to a point that such a system will no longer wash.
So far, the Ceann Comhairle has not stepped in to address the issue, in the same way as he did when controversy arose around TDs voting for their colleagues in the House. Besides, the issue of establishing the expenses system falls to the Department of Public Expenditure and Reform - not the Oireachtas.
Social Democrats TD Catherine Murphy has written to the Ceann Comhairle in recent days seeking a review of the entire system.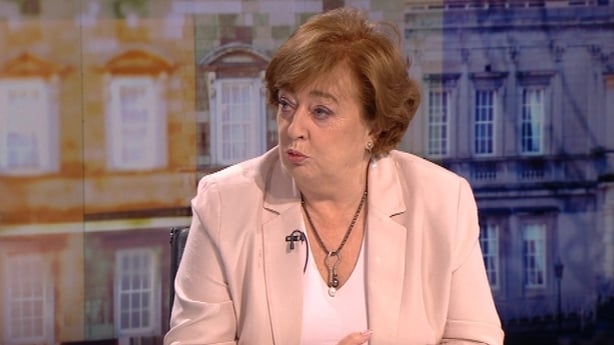 She said the Houses of the Oireachtas Commission must look at the system and, in the interim, "it's essential that the entire system is stood down and a signing-in system is put in place".
She also said the Commission needs to examine a fully vouched system. Her proposals are expected to be discussed when the Committee on Procedures meets this week.
Efforts to reform have been recommended - but ignored - in the past.
In 2012 the Public Accounts Committee (PAC), as part of its review into allowances across the public sector, examined the issue of the TAA. In its final report on the issue, it recommending that Oireachtas allowances and expenses should be determined independently.
It said that an extensive review was needed because firstly there was a "lack of transparency in respect of certain payments," and that the rate of payments are not determined independently. It also criticised the fact that expenses are paid monthly and TDs then adjust it at the end of the year if their attendance does not match up.
The report recommended: "An independent review mechanism should be put in place to determine the allowances that are appropriate to meet the costs and expenses associated with being a member of the Oireachtas."
It said the terms of reference for that review "should encompass the nature of the work in the Oireachtas and in the constituency and the costs associated with the work".
The opportunity passed and no change was made. Deputy Murphy will now ask her fellow TDs to push for a change.
Will they step up to offer more transparency around how they do their business, in order to protect the integrity of the system? Or would TDs making rules around their own allowance more stringent amount to turkeys voting for Christmas?