For the latest political analysis download the Your Politics podcast here on iTunes and Stitcher
This week the podcast reports on Nigel Farage who was in Strasbourg and will be taking part in the European Parliament elections in May.
It was the the last sitting of the European Parliament before the elections in May.
Mary Regan from RTÉ's political staff reports from Strasbourg on a possible new role for the EU's chief negotiator Michel Barnier after the European election.
At home the Government continued to host the big names of international politics – this week it was the turn of US Speaker of the House Nancy Pelosi who addressed the Oireachtas.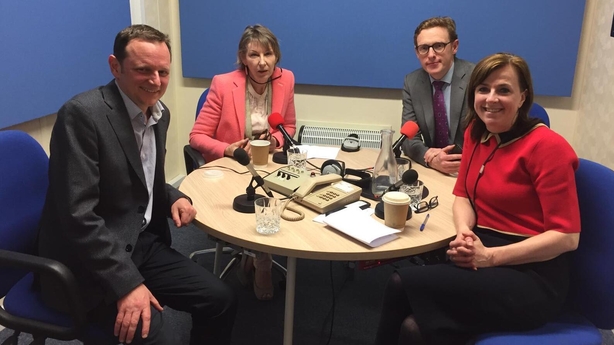 But it wasn't all positive news for Taoiseach Leo Varadkar and his team. The Government took flak over the escalating cost of the delayed National Broadband Plan.
This week Aine Lawlor is joined by Political Correspondent Mícheál Lehane, Political Coverage Editor David Murphy and reporter Edel McAllister.