It's just a few weeks since EU Council President Donald Tusk mused over "what that special place in hell looks like, for those who promoted Brexit".
What was sweet music to Europhiles' ears was perceived as unnecessarily inflammatory language by Brexiteers.
No matter how you view those 'special place in hell comments', one of the blunt realities of Brexit is that it has thrust Irish politics into purgatory.
Government and Opposition TDs are openly saying Brexit is the only reason the current unorthodox confidence and supply arrangement has not collapsed and forced a general election.
Since the 2016 election brought about dramatic changes to the Irish political landscape, Fianna Fáil support has kept the minority Fine Gael Government in place.
Under the now hackneyed 'New Politics' label, the deal reached in 2016 was meant to usher in an innovative way of doing Oireachtas business.
'New politics' has had its successes. Against the odds it has ensured relative political stability for almost three years. 
Another achievement has been the work of the Committee on the Future of Healthcare.
Members of that committee left their political allegiances at the door and worked together to formulate the 10-year Sláintecare plan to reform the Irish healthcare system.
A further innovation was the election of the Ceann Comhairle by all 158 TDs.
It had been traditionally in the gift of the Government to appoint a TD to this coveted position.
Italian Pierluigi Collina is widely considered to have been one of the greatest referees in soccer history. As the Dáil marks its centenary in 2019, Seán Ó Fearghaíl - the first Ceann Comhairle to be democratically elected by his peers - is generally viewed as being one of the fairer and non-partisan referees in Dáil memory.
The confidence and supply deal has kept the minority Government in place since May 2016.
After supporting three budgets, Fianna Fáil leader Mícheál Martin said in December that his party would continue to support the Fine Gael-led Government in 2019.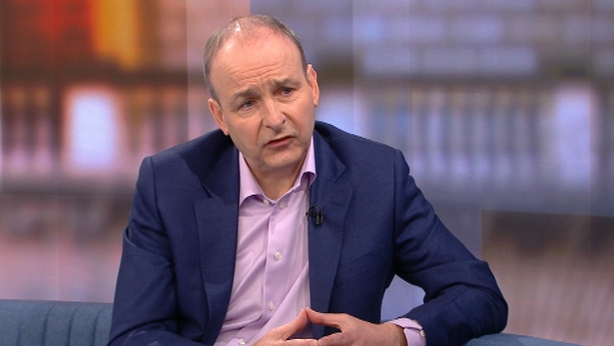 But a few months later - following the controversy over cost overruns in the new National Children's Hospital - confidence in that pledge is certainly in short supply.
Asked how long confidence and supply can now last, one Government TD: "It's f**ked. If there is any sort of deal on Brexit, it's over."
There is a commonly held view around Leinster House that once there is clarity on Brexit, all bets are off.
In Fine Gael parlance, the current absurd arrangement needs some "reprofiling".
The reasons why the current political limbo cannot continue are mounting:
1: The dust collectors
The unconventional Dáil arithmetic after Election 2016 gave opposition politicians the opportunity to spearhead legislation through the Oireachtas.
They have been able to formulate their own private members' bills, and put them before the Dáil and Seanad in the knowledge that the minority Government cannot immediately shoot them down.
A huge volume of this legislation has now clogged up the system. The reality is that a lot of it will never become law.
Since the start of the 32nd Dáil, 337 private member bills have been restored or introduced. That breaks down as 270 in the Dáil and 67 in the Seanad.
Some of these bills have been defeated or withdrawn, but 282 of them are still on the Dáil or Seanad Order Paper.
Every week more bills are added to this growing pile of legislation. But just nine private members' bills have been enacted by the current Oireachtas.
New politics promised a lot. But the staggering reality is that most bills are just gathering dust. Less than 3% of these bills have become law.
2: Trust has broken down
Brexit is a fiasco that its critics argue has been caused by the British electorate being fed lies about the EU. 
It has caused an existential crisis in British politics. The Conservative and Labour parties are bitterly divided.
Bizarrely, this chaos in the UK and the threat that a no-deal Brexit poses for Ireland, has helped hold the minority Government in place in Dublin.
Ireland cannot go to the polls until there is some stability in the UK.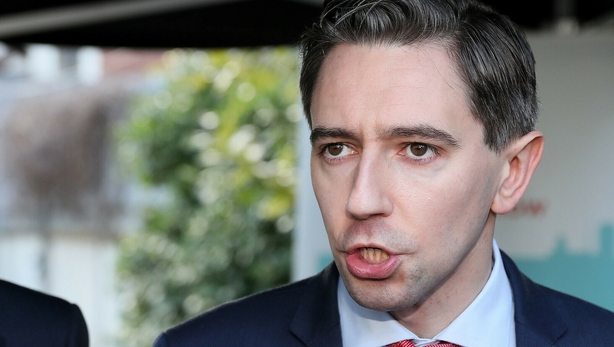 During the recent no-confidence motion in Minister for Health Simon Harris, Fianna Fáil's Michael McGrath said it would be an "act of national sabotage" to force a general election at such a crunch period in the Brexit crisis.
But trust between Fianna Fáil and the minority Government has broken down.
It is understood that the hospital overspend was not raised during the pre-budget talks last autumn or in the negotiations on extending the confidence and supply agreement before Christmas.
Could the two parties realistically enter Budget 2020 talks this autumn in good faith after that?
There has also been an increase in tetchiness between the two parties.
Last week as Fianna Fáil abstained in the no-confidence motion to avoid a general election, Fine Gael Minister of State Jim Daly launched a broadside. He described Fianna Fáil as "the party that sunk the price of 15 children's hospitals into one defunct bank".
During the Brexit omnibus legislation debate on Wednesday, Fianna Fáil TD John Lahart pointed out that his party has facilitated an administration that falls 20 seats short of a majority.
He said that "deserves substantially more appreciation" from a minority Government led by a party that continues to "prepare for a general election on the same day as the European and local elections".
Taoiseach Leo Varadkar said on Thursday that his preference is to keep going in Government and hold a General Election in the summer of 2020.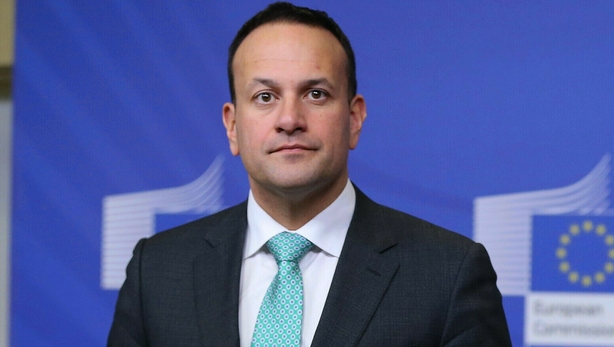 But there have been some political dog whistles that he is preparing for an election.
Waterford TDs David Cullinane and Mary Butler pressed the Taoiseach for details on the second catheterisation lab at Waterford University Hospital this week.
Mr Varadkar shared the Waterford TDs' frustrations and he said: "I am exasperated to hear one excuse after another as to why it cannot be done."
It is fair to assume that he wants to see progress on the 'cath' lab and other projects before an election.
Kevin 'Boxer' Moran's legislation to make the courts have greater emphasis on keeping people in their homes is also a Government priority.
The Fine Gael leader knows that his party will likely need independent TDs to form a Government after the next election.
Mr Moran and Waterford Independent Alliance TD John Halligan are potential coalition partners. So it is no harm to deliver for them before the current Dáil ceases.
3: The curious case of the 'dog's dinner' and the filibuster
A little bit of Leinster House history is currently unfolding in the Seanad.
The controversial Judicial Appointments Bill is the subject of what is believed to be one of the longest filibusters in Oireachtas history.
It is a legitimate tactic in parliamentary debates to delay the progression of a bill through protracted debate.
The bill spearheaded by the Minister for Transport Shane Ross has been debated for over 70 hours.
Spare a thought for the Minister for Justice, Charlie Flanagan. He's been spending a lot of time in the Seanad of late as the filibuster goes on…and on.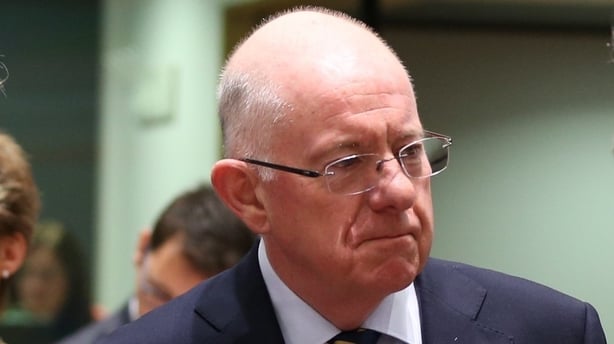 Asked how long the debate is likely to continue, one senator said: "We'll easily get to 100 hours. This thing will never see the light of day."
While it is legitimate for the bill to be debated at length, the Judicial Appointments Bill does show how 'new politics' is not working.
The bill was formulated on the back of Shane Ross' bug-bear about the judiciary.
In a clear case of the tail wagging the dog, Fine Gael ministers are at best lukewarm in their support for the bill. But it is in the Programme for Government and they have had to pursue it.
It has been the subject of numerous Cabinet spats and last year Attorney General Seamus Woulfe labeled it "a dog's dinner".
This brought calls for the "flawed legislation" to be scrapped. But it continues at a snail's pace.
One senator involved in the filibuster proudly says he is working on some new amendments to delay it further.
It may be the longest filibuster in Oireachtas history. But it certainly is not a good advertisement for 'new politics'.
4: The never never
Ghosts of Taoisigh past must look at Leo Varadkar with some envy. Fine Gael is in Government with just 49 TDs.
It is not ideal to be propped up by Fianna Fáil but Mr Varadkar (and Enda Kenny before him) has been able to give out so many Cabinet positions, junior ministries and Oireachtas Committee Chairperson positions that most Fine Gaelers have a role.
49 TDs spread across all of the Dáil committees means that some of them have questionable attendance records in some parliamentary activity - simply because they are spread so thinly across so many roles. 
This is just one consequence 'new politics' has had on the working of parliament.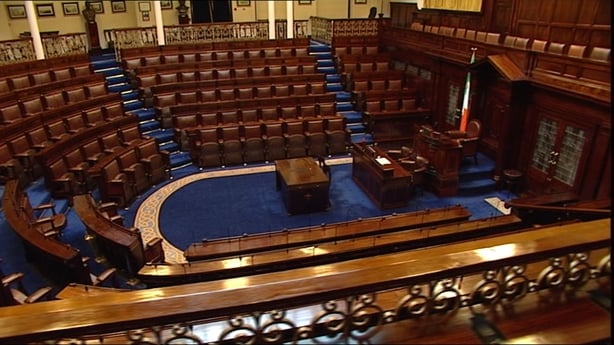 But another more fundamental problem with it has been the paralysis that has been caused. It is now virtually impossible for the minority Government to pass legislation. This means that a lot of political hot potatoes are simply kicked to touch and put on the never, never. 
A case in point is the issue of funding for third-level fees. The 2016 Cassells Report recommended meaningful funding reform for higher education. One of the options suggested in that report was the introduction of a "study now, pay later" student loan system.
5: The future arrangement
Politicians say opinion polls do not really matter. Of course they do.
Would Fianna Fáil have stayed in an arrangement that goes against everything in the party's DNA for so long had the opinion polls put them significantly ahead of Fine Gael? The short answer is no.
Fianna Fáilers will say they have "put the country before the party" since 2016. But cynics might suggest they have had no other choice.
Similarly, would Leo Varadkar not have gone to the country to consolidate his mandate if Fine Gael had been polling stronger?
Brexit has been a complicating factor. Nobody can dispute that. But one of the reasons a general election is needed sooner rather than later lies in the opinion polls.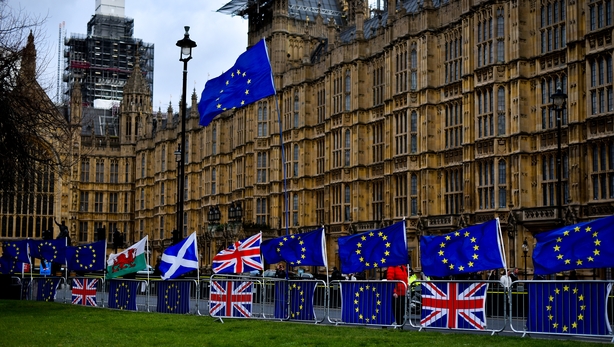 Polls over the last few years have been largely similar. They have not pointed to any obvious coalition option.
This means that even though confidence and supply has had its detractors, the opinion poll numbers suggest another unorthodox arrangement might be necessary after the next general election.
If we accept that the 'new politics' marriage is all but broken, a quick divorce soon may be better for prospects of a future confidence and supply arrangement being agreed.
Trust is broken. If relations continue to sour for the foreseeable future, surely this will only make Government formation talks much more difficult after the next general election.