A spokesperson for the Taoiseach has issued a statement to explain why he visited a male-only site during his visit to Axum in northern Ethiopia, while female members of his delegation were required to wait outside.
Women on the Irish delegation were made wait at the gate of one section of the Our Lady Mary of Zion Church complex, which Leo Varadkar visited yesterday.
While the Taoiseach viewed the historic monastery where the Ethiopian Orthodox Church believes the Ark of the Covenant is stored, his Aide de Camp Caroline Burke; the Irish Ambassador Sonja Hyland and Assistant Secretary in the Department of the Taoiseach, Helen Blake, were told by the site's staff that they could not enter.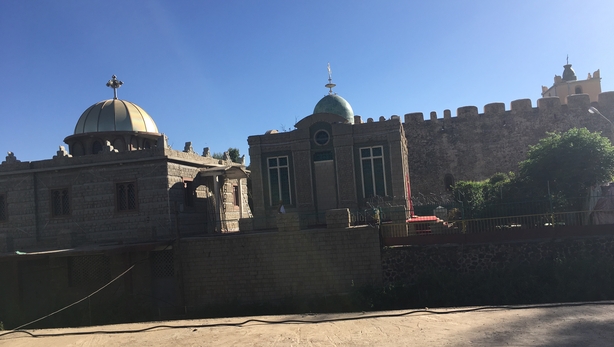 A statement from the Taoiseach's spokesperson said: "The Taoiseach was brought to the religious sites at Axum by the mayor which includes a monastery. This monastery sets its own access code and has done so for hundreds of years.
"Like many churches, convents, temples and mosques, they have rules about who may enter and how they should dress. It is appropriate to respect the rules and customs of different cultures and religions especially when you are in their countries, holy places or homes.
"The Taoiseach and Irish Government imposes no such rules when it comes to properties owned by the Irish State and does not support such rules."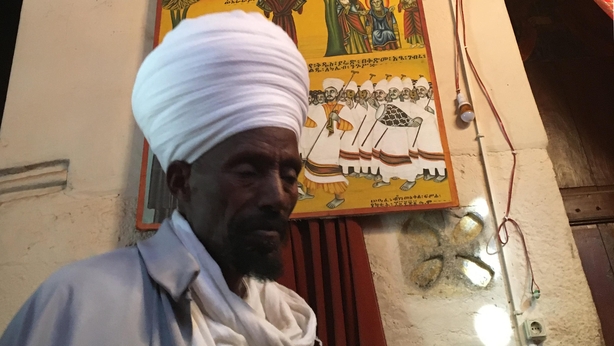 The Taoiseach returned to Ireland this morning after a week-long visit to Africa.
Visits to Irish Defence Forces members training the Malian Army and projects funded by Irish Aid in Ethiopia were the focus of the programme.
Mr Varadkar also met political leaders in both countries to lobby them for support of the Irish Government's campaign for a seat on the UN Security Council.
During his final day he also visited social safety net programmes which receive Irish support and a honey-making co-operative.
The Taoiseach pledged continued support from Ireland for the UN High Commission on Refugees (UNHCR) in the running of Mai Aini refugee camp in the Tigray region, which is home to 13,000 Eritreans.
While there he told reporters: "I will be going back to Ireland this evening. I go back to Ireland and Europe with a better perspective and a recalibrated perspective of what we must do in the world.
"We must continue to help you here with the refugee crisis and fund the UNHCR as we do.
"Europe must do more in the future to bring to Eritrea. In particular greater democracy, greater freedom, greater security and greater economic opportunity for them so that they don't feel they have to leave their homes," said Mr Varadkar.