Consideration of the Regulation of Termination of Pregnancy Bill at Committee Stage has ended tonight following three days of examination.
The Select Oireachtas Committee on Health spent three days discussing 180 amendments to the legislation.
The Minister for Health did not accept any changes to the legislation.
However Simon Harris said he would consider a number of concerns and issues raised during committee stage and seek to address them before report stage of the legislation.
Earlier an amendment to the abortion legislation on the provision of information and informed consent for women seeking terminations resulted in heated exchanges at the committee.
The suggestions in the proposal by anti-abortion TDs included giving a woman an informational DVD which would include information on and assistance with reversing the effects of abortion-inducing drugs.
It also proposed informing the woman that the father of the foetus is legally liable to assist in support of the child even in instances where he has offered to pay for the termination of pregnancy.
The amendment called for the availability of public and private agencies, willing to help carry the baby to full term and assist the woman and the child after it is born - whether she wishes to keep the baby or put it up for adoption.
Deputy Peadar Tóibín said information was key regarding people making decisions and described it as a pro-choice amendment because a person can decline the information when it is given to them.
He said it did not restrict access in any way, nor was it against the spirit of the bill.
A number of deputies accused the group who tabled the amendment of trying to reverse the country back to the 1940s or 1950s.
Solidarity TD Ruth Coppinger described the amendment as "a breath away" from The Handmaid's Tale and accused the TDs of being "in a time warp".
Fine Gael's Bernard Durkin described the suggestion of offering a woman a DVD as "propaganda" and said the amendment would take the country back 60 or 70 years.
Louise O'Reilly of Sinn Féin described the amendment as "misogynistic in its intent" and said some elements of it were laughable.
"The idea of a DVD is outdated and the notion that there are alternatives to the termination of pregnancy, which there aren't," she said.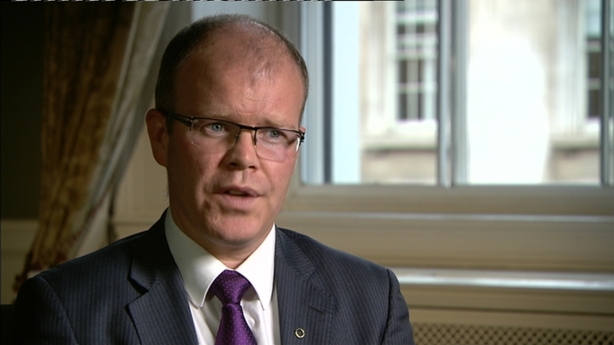 Mr Tóibín took issue with Ms O'Reilly for name-calling while Deputy Carol Nolan said it seemed you had to be a pro-choice TD in order to be treated fairly and respected at the Committee.
She said that just because she had a different view to others, it did not make her anti-woman, she told the Committee she would not allow the debate be stifled just because she is seen as a threat to the pro-choice agenda.
Ms O'Reilly said she was a threat to no one. 
Deputy Nolan said the amendment would ensure that no woman would be forced to avail of the information being offered, that it was giving them a choice and it should be made available.
Fine Gael TD Kate O'Connell expressed concern over the use of language around the DVD in the amendment.
Ms O'Connell described as "dangerous", that someone would be given information to reverse the affect of abortion pills. She said it could lead to very serious consequences.
Fianna Fáil's Stephen Donnelly said some of those who tabled the amendment, did so in the knowledge that it could never be accepted.
He said it was about not trusting women or doctors. 
Solidarity/People Before Profit TD Bríd Smith said discussion on the amendments - some of which she said were as long as War and Peace - could have easily been predicted.
She said they sought to delay the committee stage of the legislation and appealed to members to remember the outcome of the referendum.
The Minister for Health, Simon Harris, who refused to accept the amendment, agreed with Ms Smith and said there was little point in re-running the referendum.
He said said one of the reasons people in this country voted yes was to make sure where a woman made a choice she could access the service in a safe manner.
He reiterated that trust in women and doctors was key.
Mr Tóibín said information was not offensive, the enemy or a hurdle and women needed to be trusted with the information.
Tipperary Independent TD Mattie McGrath argued that their amendments would give doctors clarity.
The amendment was put to a vote and defeated.
Conscientious objection discussed at committee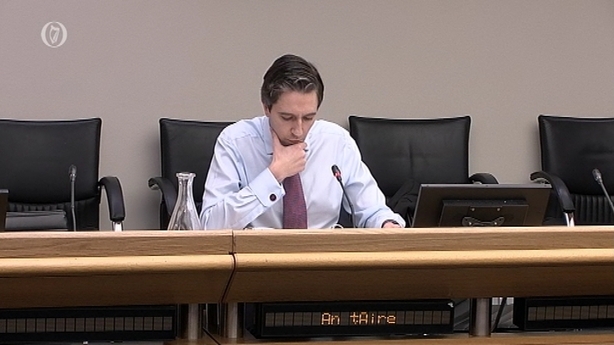 Mr Harris said the legislation would not see pressure put on staff to negate a conscientious objection to abortion.
"There can't and there won't be any pressure on staff to in any way negate their conscientious objection which they absolutely have a right to have," he said.
He told the committee that the proposed legislation says a medical practitioner with a conscientious objection would not be obliged to carry out or participate in a termination. 
However, they would have to a duty to ensure that another colleague takes over the care of the patient.
Minister Harris said that this was in line with the Medical Council's Code of Ethics, which obliges doctors to transfer patients to another doctor for treatment if they have a conscientious objection.
He said a similar code applies under the Nursing and Midwifery Board of Ireland guidelines. 
He said both the council and the board had sanctions in place for staff who did not comply.
Independent TD Peter Fitzpatrick said the bill obliges a conscientious objector to set up an arrangement to enable someone to obtain an abortion and this has been overlooked.
"The Minister for Health has made no attempt to engage or consult with GPs prior to publishing his legislative plan. However clearly he now wants this new abortions service in Ireland to be GP led," Mr Fitzpatrick said.
He said many GPs would be "deeply uncomfortable with the ending of an otherwise healthy pregnancy for no reason".
The Louth TD added that many Irish people would be "deeply uncomfortable with the idea that the local GP practice has developed into an abortion clinic or an abortion referral service".
He said Irish doctors should not be forced to chose between their jobs, businesses and reputation on one hand, and their conscience on the other.
He said the amendments being put forward reflected the concerns of over 600 GPs had conveyed to them.
The conscientious objection amendment was defeated by five votes to zero with one abstention. 
An amendment which sought to remove any obligation on medical practitioners with a conscientious objection to make arrangements to carry out a termination was defeated by five votes to zero with one abstention.