At 1pm on Tuesday, Minister for Finance Paschal Donohoe will get to his feet, just as many taxpayers are about to go on their lunch break, and announce measures that will affect their lives for at least the next year. Welcome to Budget 2019.
Much attention will attention will be paid to the modest tax cuts he is due to announce (don't expect much) and proposed measures to raise more money from additional charges (no gain without pain).
Politicians are frequently guilty of focusing excessively on the granular details of the Budget and failing to see the big picture.
But they know from bitter experience it is the small changes that can cause havoc and end political careers. The introduction of VAT on children's shoes that collapsed a Fine Gael-led government in 1982 is a case in point.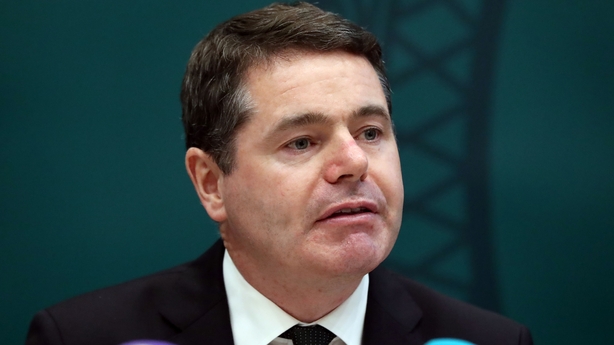 With this year's Budget the all-important public finances are being overshadowed by the smaller changes.
The Fine Gael-led administration sees itself as socially liberal and fiscally conservative.
However, it is now overseeing a significant increase in the public sector pay bill.
The remarkably healthy economy is providing the cash to pay for much of that rise.
The Economic and Social Research Institute says the economy will expand by almost 9% this year.
That is a truly remarkable figure but much of the increase is due to the activity from multinationals.
But leaving aside that effect from foreign-owned companies, the domestic economy is still growing very quickly.
Ireland will maintain its mantle as the fastest growing country among the nations that use the euro.
With unemployment falling and the economy growing it would be the ideal time for Ireland to pay off some of its substantial borrowings.
That is not to say the Government should not deal with significant issues of housing and health. It should.
However, its ability to improve conditions for the less fortunate in society will be dictated by the public finances.
The national debt, which is running at €188bn, hasn't gone away.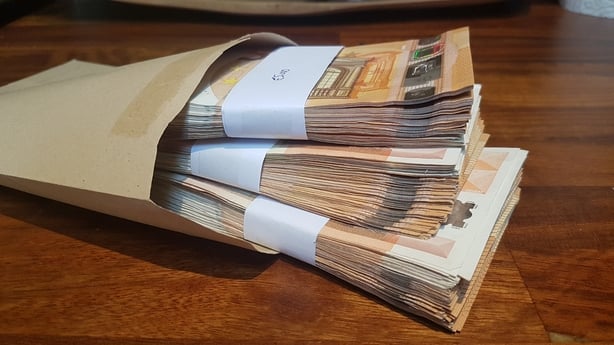 At present Ireland would pay interest rate of about 1% if it was to borrow more money. But that bargain basement rate won't last forever.
Goodbody Stockbroker's chief economist Dermot O'Leary says many smaller eurozone countries are now running a surplus (in other words spending less than they receive in taxes).
However, Ireland is expected to balance its books next next year.
That is because it has received an early Christmas present of €1 billion in unexpected corporation tax from multinationals.
Two-thirds of that is a one-off bonus for the Exchequer, generated by a change in accountancy rules, which won't be repeated.
Much of the additional money is being used to fund an overrun in spending in the Department of Health.
But none of it is being used to pay off debt.
The State's own Irish Fiscal Advisory Council says Ireland's debt burden is still "the fourth highest" among countries in the Organisation for Economic Co-Operation and Development (OECD) "behind only Portugal, Italy and Japan."
At some point, Ireland's economic cycle will enter a different phase. Growth will slow down and interest rates will rise.
That means more of the money Ireland collects in taxes will go on paying interest on its debt instead of being used for public services, such as health or education.
While the public finances have improved considerably following the economic crisis, the prudent course of action would be to reduce the increase in spending, run a surplus and pay down debt, according to some economists.
But don't expect to hear politicians calling for that on Budget Day.