Ireland found itself on an unusual blacklist this week as a European Parliament committee criticised countries which do not extend voting rights to its citizens abroad.
Currently people from six EU countries - Ireland, Malta, UK, Cyprus, Denmark and Germany - do not have the right to vote in national elections when they live elsewhere in the EU. Irish emigrants lose their voting rights once they are resident outside the state for more than 18 months.
During a debate on the disenfranchisement of voting rights in the EU, Independent MEP Luke Ming Flanagan told the European Parliament that young Irish emigrants had shown how deeply concerned they are about the future of their country by returning home to vote in the recent marriage and abortion referendums.
He described recent Government proposals to extend voting rights for presidential elections as "tokenistic".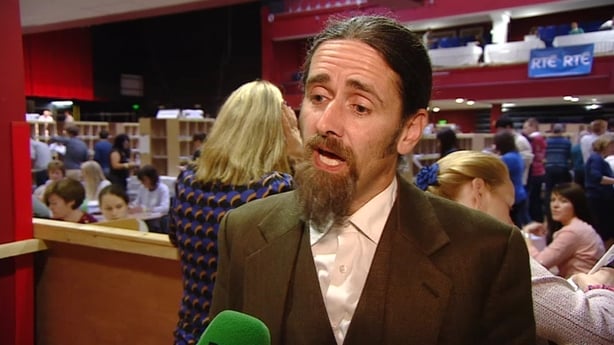 "Why not enact meaningful reform and allow every Irish citizen a meaningful say in how the country is run?" he asked.
Cecilia Wikström, chair of the European Parliament's Petition Committee, warned that limiting or depriving emigrants could be seen as an infringement of the freedom of movement under EU law.
"The right to vote is a fundamental right therefore depriving citizens of the right to vote once they move to another EU state is effectively the equivalent of punishing these citizens for having exercised their right to free movement in the union," Ms Wikström said.
These people very often feel like "second-class citizens", she added.
Fine Gael MEP Brian Hayes proposed amending the legislation here to give residents who have lived in the State for ten years or more the right to vote.
"I think we can find a solution to this by connecting voting rights if you are living outside the State, with people who lived habitually in the State for up to maybe ten years because you are on an existing voting register. That can be done by a simple change to the Oireachtas," he said.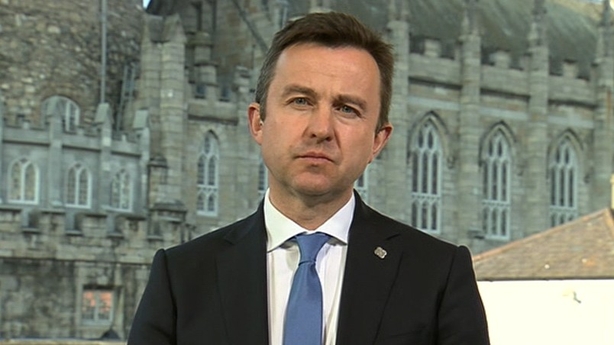 The Chair of Votes for Irish Citizens Abroad (VICA), Dr Mary Hickman, welcomed Mr Hayes' proposals to extend voting rights to the diaspora, but with two caveats.
"Limiting the right to those who have left Ireland up to ten years previously means that very soon it will not cover even all those who have emigrated in the current phase, since the 2008 crash, let alone those Irish citizens in Britain who emigrated prior to 2008," Dr Hickman said.
Secondly, she said the proposal could be divisive in that it does not address Irish citizens who were born in Britain who will also lose their ability to vote in European Parliament elections despite being EU citizens by virtue of their Irish citizenship.
Irish officials working in EU institutions are also likely to welcome changes to the Electoral Act of 1997. Although many are on secondment from civil and public service in Ireland, they are ineligible for postal votes due to the current residency requirements.
Mr Hayes said his proposal should help the estimated 350,000 Irish citizens in the UK, that will lose the right to vote in European elections after Brexit.
However, Sinn Féin MEP Martina Anderson raised the wider situation facing citizens of Northern Ireland who will find themselves without EU representation after Brexit.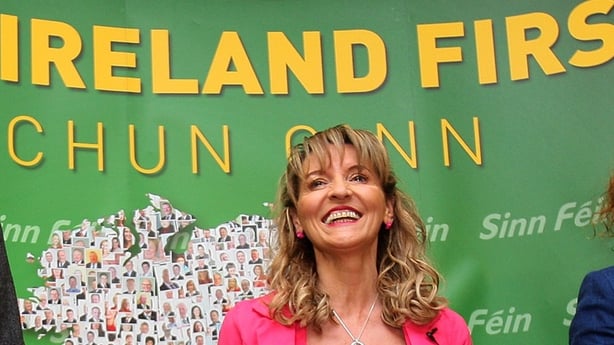 When Britain leaves it will forfeit its seats in the European Parliament in March next year.
"1.8 million EU-rights holders in the North of Ireland could be disenfranchised," Ms Anderson said.
The seats lost by Britain will be redistributed among other countries.
Sinn Féin had called for the two extra European Parliament seats that Ireland gains as a result of Brexit to be allocated to Northern Ireland.
"Sinn Féin has legal advice that demonstrates there is no constitutional or legal impediment to facilitate external voting for all Irish nationals and to create a new European constituency for the North of Ireland," she added.
However, that is not an argument which holds sway with the Government.
Instead it has accepted a report by the Boundary Commission which has recommended allocating the two additional seats to the Dublin and Ireland South constituencies.