We don't have a second to waste when it comes to tackling climate change. This was the clarion call from the President of the European Commission, Jean Claude Juncker, to MEPs in Strasbourg this week.
The declaration was met by scepticism from the Green - Europe Freedom Alliance block in parliament. 
Its co-president, Ska Keller, said Mr Juncker had been too "timid" over the previous five years. As she crisply put it: "The good news about climate change is that we know what we have to do. The bad news about climate change is that we don't do it."
But the Commission President had said something significant in his speech. He firmly backed his Energy Commissioner on the introduction of more onerous Co2 reduction targets for member states by 2030.
Mr Juncker said these additional measures were "scientifically accurate and politically indispensable".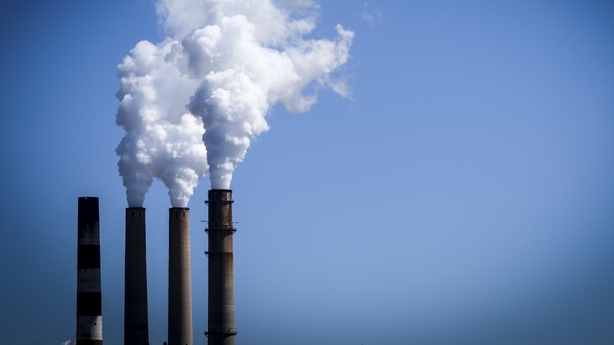 This is very important for Ireland. And here's why: we are already badly failing to meet existing climate change targets, and so any further toughening of Co2 reduction demands will make them even more difficult to reach.
Some will argue that commission proposals don't automatically translate into policy. Certainly the German Chancellor Angela Merkel told the broadcaster ARD that she was "not very happy" with the Commission's plans because "many member states are already today failing to comply with what they [had] promised". 
While these plans may yet be watered-down, the trajectory is clear - tougher targets are coming. 
The scale of the dilemma facing Ireland was laid out in technicolor in Dublin this week by the leading climatologist Prof John Sweeney.
He warned an Oireachtas Committee that the political choices facing us were "unpopular, disruptive and will cause angst in particular sectors".
He declared that Ireland will have to stop making "aspirational pledges". Instead, we will have to take "hard decisions".
Taking hard decisions is something Ireland's political class has ducked for years. We've continually signed on the dotted line but then consistently failed to deliver when it comes to emissions reductions.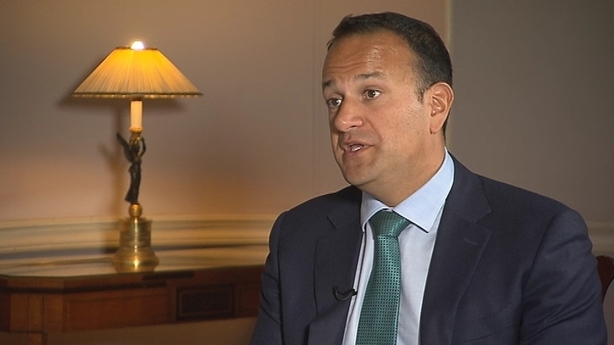 Taoiseach Leo Varadkar faced up to that fact at a European Parliament session in January when he admitted that Ireland was a "laggard" when it came to tackling climate change and said he was "not proud" of the long record of failure from successive Irish governments.
It's a record that is not just doing damage to Ireland's international reputation, it's becoming a national embarrassment.
Rather than being praised for the frankness of his speech to MEPs, the Taoiseach was excoriated.
Belgian MEP Philippe Lamberts pointed out: "This year Ireland was ranked as Europe's worst performer in tackling climate change [and] it is one of only two countries in the EU that will miss its emissions reduction targets. And now your government seeks special deals and exemptions for quite modest 2030 targets!"
If excuses are the only thing that routinely follow promises, then eventually we will run out of EU rope.
However, maybe a solution to Ireland's climate challenge could be close at hand and from a body that has the capacity to unnerve politicians.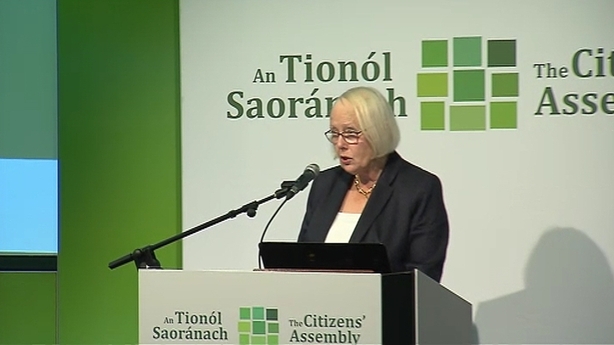 The Citizens' Assembly was created by the Oireachtas back in July 2016, but specifically excludes TDs and Senators from being involved in its deliberations.
Its far-reaching recommendations on the repeal of Eighth Amendment were dismissed by one senior Fine Gael politician as being so radical that they wouldn't pass party, parliament or the people. And yet, with some amendments, that's precisely what happened.
The result has led to a perception that the assembly - 99 'ordinary' citizens and chair Ms Justice Mary Laffoy - is ahead of the politicians when it comes to confronting difficult issues. 
And there is certainly a massive gulf between existing Government action and Assembly recommendations on climate change.
That's why it was fascinating to watch Ms Justice Laffoy (above) address the Joint Oireachtas Committee on Communications and Climate Change earlier this month. 
She was invited to explain the thinking behind the Assembly's demand for nothing short of a revolution when it comes to Government action on emissions reduction. 
Take just one recommendation - the proposal that Government departments that fail to carry out their obligations to tackle climate change, and reduce greenhouse emissions, should be subject to legal action.
The Citizens' Assembly Chair told TDs and Senators that such an "oversight body" should have statutory powers and be able to secure "injunctive relief" from the courts, including an instruction to compel a department to "get on and do the job".
She made it clear she didn't believe such an order should lead to a department paying damages, rather it was to "make the State do what is right".
And taking action also makes financial sense, according to the economic think-tank, the ESRI.
Prof Alan Barrett told the same Oireachtas Committee that the delay in taking action on tackling climate change will cost Ireland more in the long run.
He also pointedly remarked that exempting one sector of the economy from taking action would only put a greater onus on others, and this would ultimately lead to an even higher cost.
So what is the Government going to do given our record of failure in the past; more onerous targets coming down the line; and our EU colleagues growing tired of the excuses?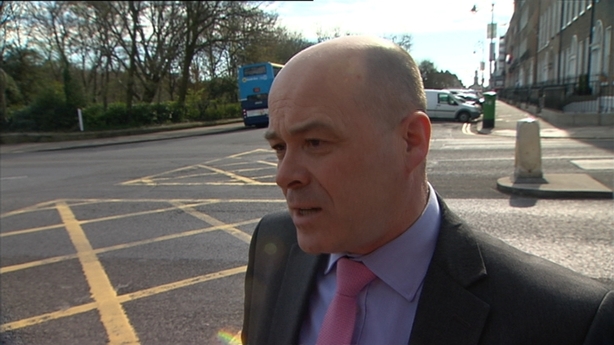 Well, the embattled Climate Action Minister, Denis Naughten (above), told The Irish Times last month that the existing plan was not working and it would be radically revised. The pressure is on because all EU member states have to submit their annualised "climate and energy plan" by the end of the year.
However, the Government argues that "a fundamental shift" has already taken place. Minister Naughten regularly points as evidence to the commitment to spending €22bn over the next decade in addressing climate change.
The new plan, he argues, will underpin that new approach. He completely rejects the contention that Ireland is the worst performer in Europe on tackling the problem. 
Privately, some Government politicians and officials complain that Ireland's climate problems really date back to the negotiations surrounding the country being given a target of keeping emissions at or below 13% above 1990 levels.
Spain, they point out, got a more generous allocation of 15%; Greece got 20%; and Portugal got 27%. They also argue that Ireland is uniquely reliant on agriculture but this isn't understood in Brussels - a problem that could lead to greener Irish beef being replaced by imports from Argentina.
But that's all water under the bridge. Ireland has its national allocation and, as Prof Sweeney said, "hard decisions" need to be taken. 
But will the new plan finally buck the trend? Will the new policy, for example, mean that government departments will be held to account by the courts?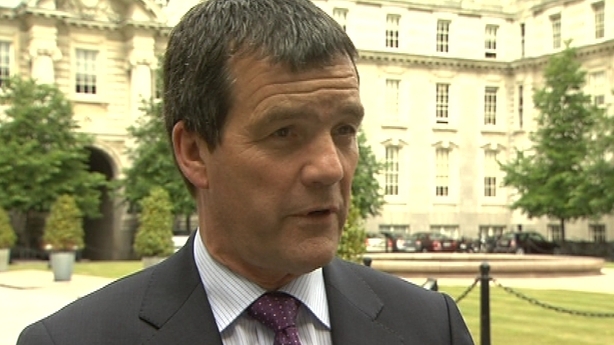 In a frank interview to me back in 2008, the former Environment Minister Noel Dempsey gave an insight into how things used to work when it came to climate policy.
He devised a National Climate Change Strategy with a view to achieving a reduction in emissions to reach that EU target of 13% below 1990 levels.
However, trying to get it through Cabinet dragged on for months because "everyone, politically, had a reason not to sign-up to it".
A decade on, I still don't get a feeling that there is a so-called 'whole-of-government approach' when it comes to climate policy. 
As indicated in the European Parliament this week by Mr Juncker, the climate bars that Ireland is going to have to hurdle by 2030 and 2050 are getting higher and higher.
Maybe it wasn't hyperbole after all when the Commission President suggested there wasn't a second to waste.