Taoiseach Leo Varadkar has said it is "unbelievably frustrating" that homeless figures continue to rise and admitted that the figures released yesterday show a "very disturbing increase".
The figures showed a continued increase in the number of families in emergency accommodation.
Overall, nearly 10,000 were homeless in the State in February.
Out of the 1,329 homeless families in Dublin living in emergency accommodation, 598 are in family hubs and 731 are in hotels.
The Government had aimed to stop using hotels by summer 2017.
Mr Varadkar said: "What we are not seeing is the kind of results we would like to see. That is unbelievably frustrating."
He admitted the problem is getting worse and the trend is in the wrong direction.
We need your consent to load this rte-player contentWe use rte-player to manage extra content that can set cookies on your device and collect data about your activity. Please review their details and accept them to load the content.Manage Preferences
The Taoiseach was responding to a question from Sinn Féin's Pearse Doherty at this morning's Oireachtas Finance Committee meeting, where the Taoiseach appeared to discuss estimates at his department.
Mr Doherty asked: "How can this committee take you serious in your claim that homelessness remains a Government priority, given the level of homelessness we have seen under your reign?
"Since the last General Election, homelessness has increased for children by 100%," the Donegal TD said.
"We now have 3,755 children last night sleeping in emergency accommodation in hotels, B&Bs and family hubs. In the last 12 months child homelessness has increased by 50% and yet we are expected to believe that this is a Government priority."
He asked the Taoiseach if he acknowledges that he is "failing miserably given the unprecedented levels of homelessness and child homelessness we are experiencing in the State".
Responding, Mr Varadkar said: "There are a number of ways you can take us seriously on that. First of all, a new Government department mainly to Housing, Planning, and Local Government. €40m spent on emergency accommodation, a huge increase in spending on emergency accommodation.
"Taxpayers' money that we wouldn't be spending if this was not an emergency and didn't require emergency accommodation."
He cited Project Ireland 2040 where there is "a money-backed commitment to deliver 110,000 social houses over the next ten years. And you will see our commitment as well to deliver a new State agency, that will acquire state lands and build homes on them."
"So if commitment is down to the amount of work you are doing, the amount of money you are spending, I don't think anyone can doubt the level of Government commitment to this issue.
"What we are not seeing is the kind of results we would like to see. That is unbelievably frustrating, of course most of all for people who are affected by homelessness but also those who are trying to solve this problem."
The Taoiseach said he intends to give the homeless crisis "a lot more attention in the coming months".
He also claimed that if Opposition parties were in power "they would make a bad situation worse".
Mr Varadkar said measures such as imposing hard rent caps, would mean that there would be fewer rental properties available.
"We are acting, we are not getting the results we need so we need to do more, but I am convinced that you would make a bad situation worse."
That comment prompted an angry response from Mr Doherty, who said his party had put forward a suggestion which would see a landlord who is getting preferential tax treatment should not be able to evict a family into homelessness.
Mr Doherty asked the Taoiseach to acknowledge that under his leadership child homelessness had "gone through the roof".
But Mr Varadkar said political points scoring would not provide a house for anyone, or achieve anything to solve people's real problems.
---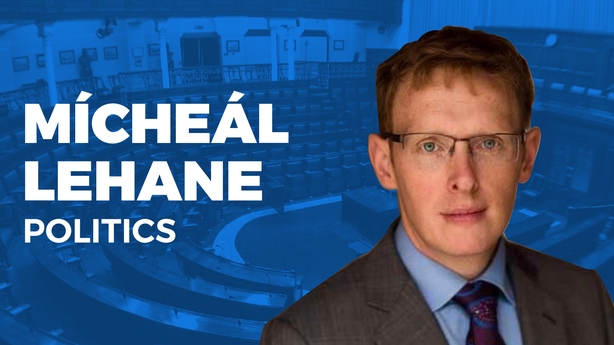 There is a strikingly different tone being adopted by the Taoiseach on homelessness at the Finance Committee in Leinster House today.
Gone is any talk of Ireland comparing well by international standards in this area.
Instead there's a new, and many would say belated, candour about the state of the crisis.
Mr Varadkar admitted in the clearest language yet this morning that the problem represents an emergency and it's getting worse.
Pressed by Pearse Doherty and Michael McGrath, the Taoiseach at times looked less sure footed than you might expect.
Particularly given that this issue has dominated the political agenda since he took office.
Yes he did hit back and say the Opposition would make a bad situation on housing even worse. But there's an apparent admission here too that the Government is struggling to deal with this crisis.
The fact that the Taoiseach said he wants to dedicate more time to housing from now on surely suggests the political effort up to now has not worked?
---
Fianna Fáil finance spokesperson Michael McGrath also questioned the Taoiseach about the homeless crisis.
"I'll be perfectly honest, I don't get the sense that you are on top of it. Or that the Government are on top of this issue.
"The reality is that promise after promise has been broken. We have had commitments from Government that the situation would improve."
He put it to Mr Varadkar that the figures are "getting worse and worse at an accelerated pace".
The Taoiseach said there have been some improvements, but admitted the problem is getting worse and the trend is in the wrong direction.
This afternoon Minister for Housing Eoghan Murphy said yesterday's homeless figures indicate a "worrying trend" in relation to the number of families presenting as homeless.
However, speaking during a Dáil debate on affordable housing, he said he wanted to reassure people that the Government and partner organisations were putting a huge amount of time into helping people in homelessness every day and night of the week.
Mr Murphy said the number of single adults in homelessness has fallen, and the number of rough sleepers is down 50% on last year.
But, he said, the underlying challenge of building more homes at affordable levels remains.
No confidence in Government strategy
A social campaigner and advocate for homeless people has said she has no confidence in the Government's homelessness strategy.
Speaking on RTÉ Morning Ireland, Sr Stanislaus Kennedy said if the Government had acted on suggestions to protect families living in properties that are sold, there would now be 300 less homeless children.
She said suggestions had been made for an amendment that would prevent people from evicting existing tenants when purchasing a buy-to-let property.
Sr Stan said she could never have imagined "in her wildest dreams" that so many people could become homeless, adding that she believes the figures will continue to grow.
She said there were a number of proactive strategies that could be implemented, but there needed to be "fire in peoples' bellies".
Additional reporting: Justin McCarthy