The Dáil Business Committee will decide next week whether statements on the report by the Oireachtas committee that considered the Eighth Amendment will continue to be debated.
The decision was made by the Ceann Comhairle following the request of one Independent TD this evening.
The debate was due to conclude tonight, but Mattie McGrath called for statements to continue next week.
The request resulted in a row breaking out and proceedings being adjourned for 15 minutes.
Fine Gael's Bernard Durkan, who was chairing the debate, used the adjournment to seek advice from the Ceann Comhairle.
Mr McGrath said that some TDs had gone home in the understanding that the debate would continue next week.
Fine Gael TD Peter Fitzpatrick said that there had only been 17 hours of debating time given to one of the most important debates in the Dáil in a long time.
However, a number of TDs criticised the move.
Solidarity/People Before Profit TD Bríd Smith said: "I am very, very disturbed and I believe I speak on behalf of tens of thousands of women across this country, that there is an attempt here to drag out the debate so that we can drag out the presentation of legislation before the house so that we can then drag out the inevitability of a referendum on the Eighth Amendment."
Earlier, the resumed debate heard TDs from both sides of the argument express their views on the issue.
Labour TD Alan Kelly said he believed in Irish people, the equality of both sexes and in trusting women.
Mr Kelly said the repeal simpliciter approach was the right one and the decision to allow for terminations up to 12 weeks through a GP-led service is the correct one.
He said while he is not a great believer in new politics, he commended the Oireachtas committee for its work.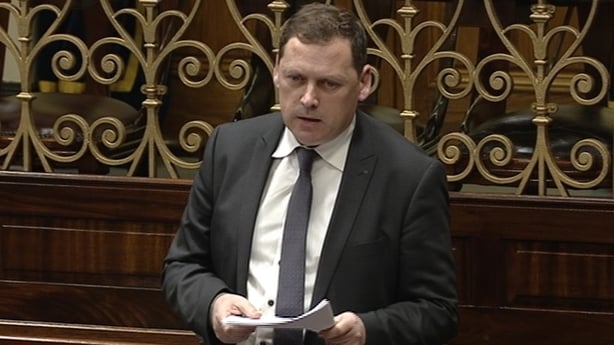 Fianna Fáil's Barry Cowen described the last week as an agonising, most difficult experience.
He said that having read the Oireachtas report it was clear to him that repealing the amendment was essential to provide adequate healthcare for women and essential for doctors to do their duties as they see fit.
His party colleague Darragh O'Brien said he had a difficult number of days considering the issue.
He said it is important to protect the life of the mother and the child as well, and it is best enshrined in the Constitution.
Fianna Fáil TD John Curran said that having considered the committee's report he is not comfortable supporting the report and he will not support repeal as recommended.
Another Fianna Fáil TD, Pat Casey, said he examined the issue and consulted his colleagues, family and friends, but he said the fact remained that every abortion ends a human life and he confirmed he would be voting against repeal of the amendment.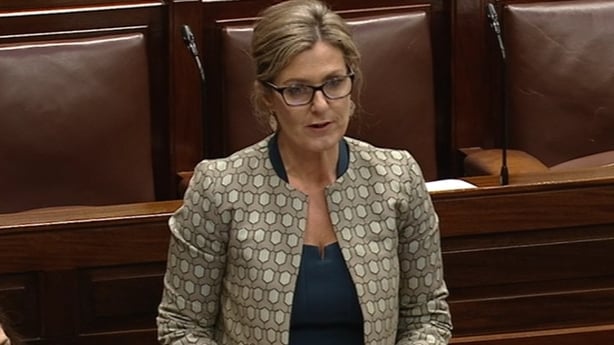 Fine Gael TD Maria Bailey said she was not comfortable knowing that women are taking abortion pills in this country.
She said the Irish people had covered their ears, closed their eyes and shut mouths regarding women travelling for terminations.
She said she did not come to her decision easily, adding that she is "very uncomfortable with abortion".
However, she said she had a duty of care to women and their families to make sure they feel their country is there for them at their time of need.
"For that reason I support the committee's recommendations and repeal", she said.
Dr Michael Harty of the Rural Independent Group expressed his support for a referendum, saying there was a necessity for constitutional change.
"The present prohibition on abortion is ineffective and ignores what is continuing in Irish society today", he said.
He said extremes should not dominate the debate and finding a middle ground made medical moral sense.
The Independent TD said there is huge medical uncertainty on when termination of pregnancy can be advised and he said such difficult medical decisions must be addressed in legislation.
He called for repeal and legislation to be put in place to define the circumstances that will allow terminations in a legal manner.