Footage of a fire tornado has been captured by emergency services battling wildfires in Portugal.
The video was shot on Monday at the Alvao Natural Park, and shows the fire tornado developing beside a raging blaze.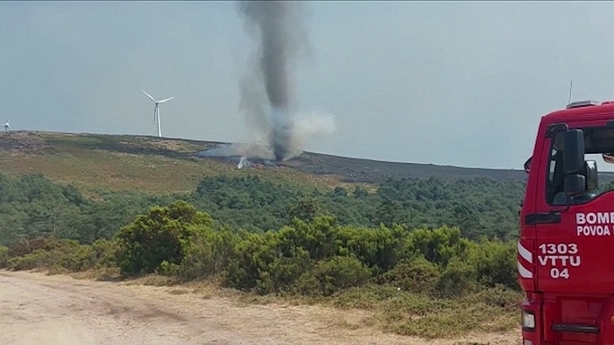 The fire is now under control after burning over 11,200 acres, authorities have said.
So far this year, wildfires have already burnt more than 60,000 acres in Spain and 215,000 acres hectares in Portugal, with the latter representing around 1% of Portuguese territory, the highest percentage in the European Union.
Footage of a fire tornado has been captured by emergency services battling wildfires in Portugal. The video was shot by firefighters at the Alvao Natural Park | https://t.co/vm25IhQcIm pic.twitter.com/gjYVv7WcAb

— RTÉ News (@rtenews) August 24, 2022