There is a lot of news about Covid-19 recently, and many elements are changing regularly.
With that in mind, we asked our Instagram followers what aspects they were unsure about, and have answered - or attempted to answer - those questions below.
What age groups are now qualifying for booster shots?
The Health Service Executive says that booster doses are currently being offered to people aged 60 or over; to those living in a nursing home or a long-term healthcare facility; to healthcare workers and to people aged 16 to 59 who have an underlying condition.
When will other groups be offered a booster vaccination?
The HSE has said it plans to offer booster vaccinations to people aged 50-59 in mid-December, with plans to roll them out to pregnant women and then all those in other age groups in declining order after that point.
What is the procedure to register for a booster shot?
You do not need to register for a booster shot. The HSE has said that people most at risk from Covid-19 will be offered their booster first and people will contacted when their vaccine is available.
People aged 70 and over are being vaccinated by GPs, and should receive an invitation from their GP for a booster appointment. Some GPs will refer patients to a vaccination centre.
People that are under 70 will get a text message from the HSE with a vaccination centre appointment when their booster is available.
The HSE say this will be the case even if you were originally vaccinated at your GP.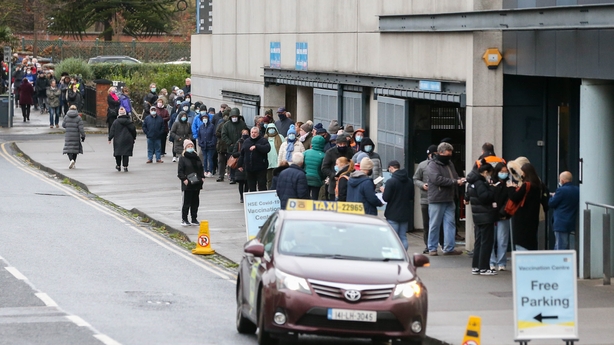 Do people have to wait for a HSE appointment?
No. People can choose to attend a walk-in clinic, or get vaccinated in a pharmacy, once they are in one of the groups currently being vaccinated.
You do not need an appointment to get vaccinated at a walk-in clinic, but must fill the criteria of it having been five months since your second dose, or three months if you got the Janssen vaccine.
A list of the walk-in vaccination clinics can be found here.
Similarly, a list of pharmacies that are administering booster vaccination doses can be found here.
How long do people have to wait to get a booster vaccine?
People who received the Pfizer, Moderna or AstraZeneca vaccines need to wait at least five months after their second vaccine dose before they can get a booster.
What about people who got the one-shot Janssen vaccine?
People that received the single-dose Janssen vaccine only need to wait three months.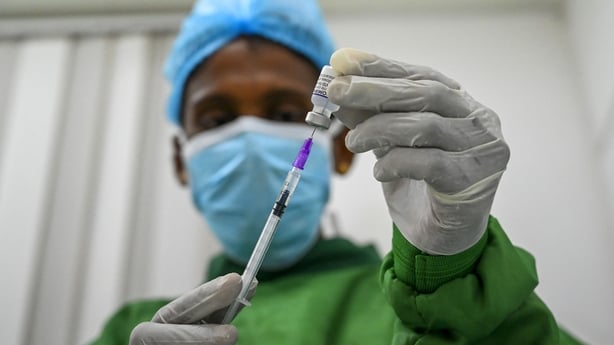 How long do you have to wait to get a booster if you have had Covid?
If you have been vaccinated, and then had Covid-19, you should wait at least six months after your positive test result before receiving a booster vaccine.
Will people vaccinated in other countries be able to get a booster here?
People who were vaccinated in another jurisdiction must wait five months after their second dose - or three months if they received the single-shot Janssen vaccine.
However, they need to contact the HSE on 1800 700 700 to arrange an appointment.
When going to receive their booster dose they will need to bring vaccination details, including vaccine type, date given and expiry date.
Do you have to get the same 'brand' vaccine for your booster as your first shot(s)?
No. The National Immunisation Advisory Committee has recommended the Pfizer/BioNTech or Moderna vaccines as boosters.
People aged 30 and over will be offered one of these two mRNA vaccines, while those 29 and under will be offered the Pfixer/BioNTech vaccine.
The HSE has said people will be offered one of these, even if they got a different Covid-19 vaccine previously.