For some, romance is not about big gestures. It's all about the little things in life that you can share together.
Whether you're single or coupled up this Valentine's Day, you might be considering how to show that special someone how much they mean to you.
However, some traditional celebrations around this time of year are not quite as romantic as you might think.
And for many there's a cynical view of the commercialisation of Valentine's Day.
Singer-Songwriter Ann Scott has released a new single from her forthcoming album Lily, coinciding somewhat with Valentine's Day.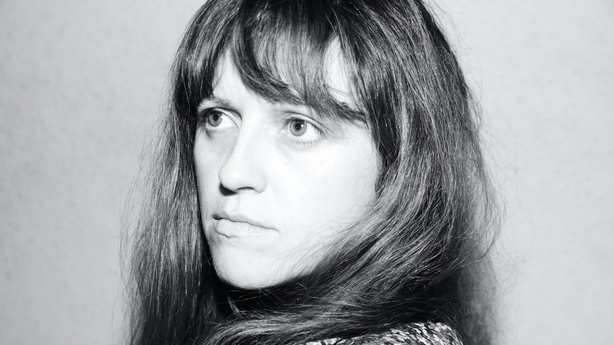 According to Ann her new song 'Another Valentine' is a "tongue in cheek, desperado sort of love song."
"I can be a little cynical in some ways. Valentine's Day is perhaps perpetuated by Irish Mammies sending cards out to their sons or daughters to get a kick out of watching them open up the cards from a would be anonymous, romance," she said.
Ann drew on her own experiences and the pandemic for inspiration.
"We've all had periods of romantic stagnation in our lives. And so this song came out of some of the reflections on that.
Of course we're in lockdown at the moment, and everybody is fed up now waiting for their lives to get back to normal.
It must be really hard for anyone who is alone at this stage in their life and they want to meet somebody, if you are single and having to wait out the restrictions before meeting someone.
And also it's hard for couples who are in each other's face day in day out.
"So I hope the song resonates in some way with people in either situation," said Ann.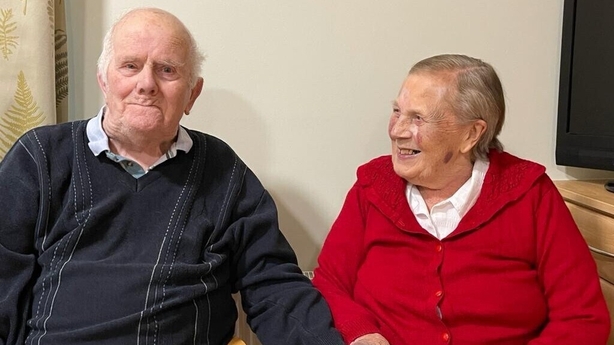 One couple happy to be around each other, day-in-day-out, is Esther, 92, and Harry, 95, Rothwell.
"I'm 68 years married. Harry my husband is here in the nursing home now too. We still enjoy each other's company," said Esther.
Esther and Harry live together in Middletown House Nursing Home in Gorey.
Not dissimilar to modern relationships, Esther said they had little time for romance but they did make time for each other.
"I suppose we didn't have a lot of spare time as we had a farm and that was a busy time. We didn't have much time for anything else.
Except on Sunday evenings, we probably took time off a good bit and went out for drives into places such as Glendalough, Johnstown Castle and some of the seaside resorts," said Esther.
Making time in relationships and nostalgia rather than big romantic gestures are making a comeback.
We need your consent to load this SoundCloud contentWe use SoundCloud to manage extra content that can set cookies on your device and collect data about your activity. Please review their details and accept them to load the content.Manage Preferences
Dungarvan-based celebrant Aodhnait Flynn said the type of ceremonies she performs are purely about the couple and their individual love story.
"They're not overly romantic but it's just those little signs of love you know, where the couple will have made a joint decision to play Maniac 2000 to exit the ceremony.
Or they have funny anecdotes about how they met as a couple, often these days through online dating," she said.
Couples who approach Aodhnait for their weddings look for personal details and rituals.
"Handfasting is a lovely ceremony. It's actually one of the oldest Irish wedding traditions.
It came from the Celtic times where the couple's hands or wrists are traditionally tied together with cord or nowadays with different coloured ribbons.
And it was under the old Irish Brehon law that saw the couple staying together for a specific period of time, which was usually a year and a day.
Then they had the choice to go their separate ways, or to enter into kind of a longer-term marriage contract, similar to Married at First Sight Australia. Even William and Kate opted for one at the end of their wedding ceremony a few years ago," said Aodhnait.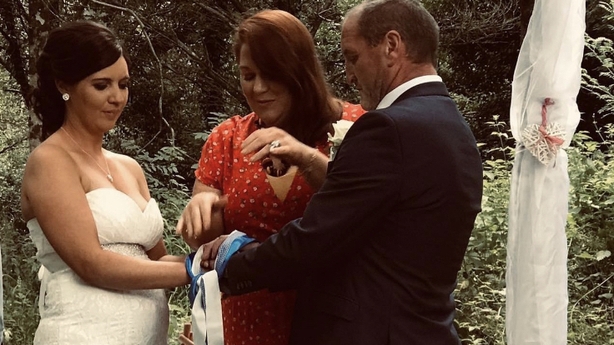 While many of us might be familiar with the Handfasting ceremony, there are some lesser known ceremonies around this time of year.
And if you're single you might be glad that some of these traditions haven't stood the test of time!
"Pancake Tuesday and Lent do have romantic connections.
It was the idea of putting little tokens in your pancakes such as little rings. A ring meant you were going to get married," explains Wexford-based folklore historian Michael Fortune.
It's a lesser known tradition but really popular in Newfoundland, it went straight over from Ireland, and survived there but didn't survive here.
"So little tokens the same way you get tokens in Barmbrack or in Colcannon at Halloween."
The romantic connection with Pancake Tuesday kind of ends there in some ways because what happens is Pancake Tuesday and the start of Lent signalled the end of dances and the end of courting.
"This gets in the way of an awful lot of Valentine's Days 'cause Valentine's day is only a few days before hand," he said.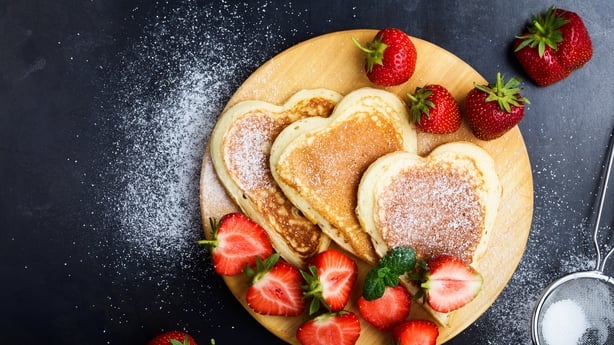 But if waiting out restrictions is hampering your dating life, spare a thought for anyone who had to endure this tradition.
"One of the things in the past was it wasn't a great time to be single over Lent, because people would target you.
"A woman in Mayo said she was chased by a man to sprinkle salt on her to preserve her over Lent so she could married in May or June.
"It was done in Kilkenny as well. They put little chalk marks on your back. And down in Munster they had little verses to ridicule you.
"So I wouldn't lose too much sleep over being single, they were worse years ago, so there is hope," said Michael.
Video source: Michael Fortune/folklore.ie
And with hope there's opportunity.
Traditional Irish Matchmaker Willie Daly still believes Valentine's Day is a great opportunity for both men and women.
"For a man to be able to tell a woman to walk up to them and say, you know, you're a beautiful lady, you're a beautiful girl and I've been in love with you all my life. It's that moment that you can do that and not totally offend anyone either," said Willie.
It's that moment that is fantastic. It's there for everyone and it is free.
A lot of things are not free in life. But love is free and love is fantastic," he said.