Whether it is with a virtual 100th birthday party, or a greeting through a window pane, people are making the best of a bad situation.
We want to share these stories. Every day we will highlight examples of kindness, bravery or humour, as we face the Covid-19 storm together.
If you have witnessed something special in this time of crisis, and you want to share it with RTÉ News and our audience, you can do so using the form at the bottom of this story.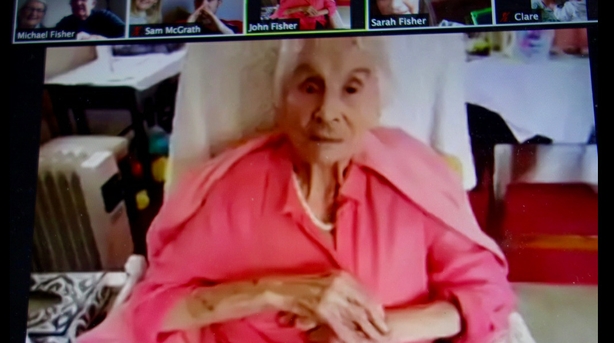 Peggy Fisher celebrated her 100th birthday in Dublin with three family members present.
The others - her son Michael in Monaghan, her sister Nora in Armagh, and her grandchildren in Belfast, Dublin and London - attended via video link! Image: Michael Fisher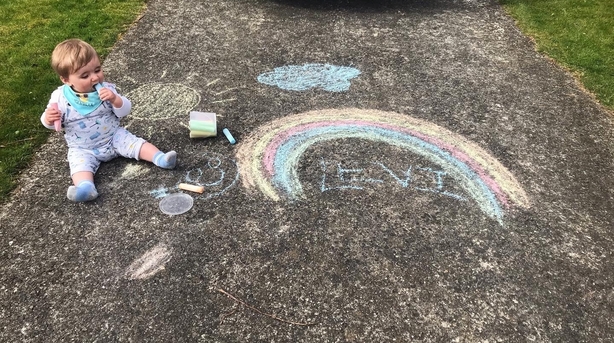 Levi Anderson, eight months old, having a go with chalk for the first time.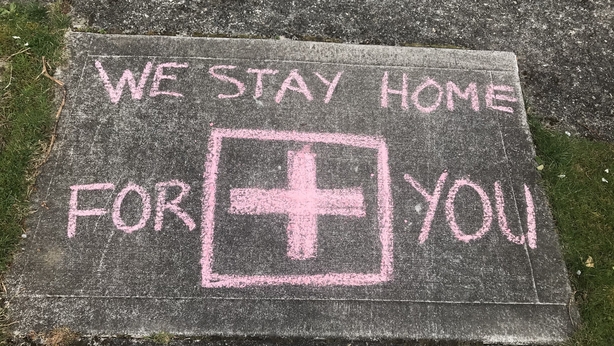 His family helped him out with some appreciation messages for frontline staff (Main picture) Images: Melissa Anderson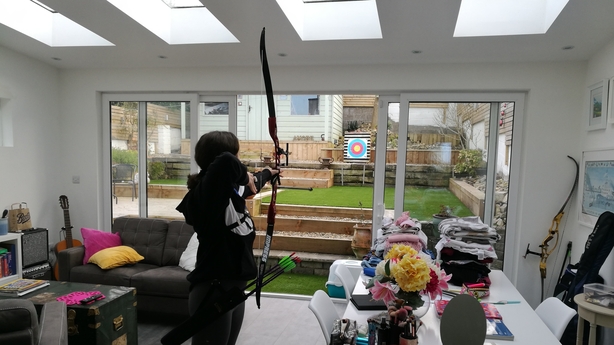 Ellen practising her archery in the back garden (and kitchen) in Cabinteely, Dublin Image: Barry McCabe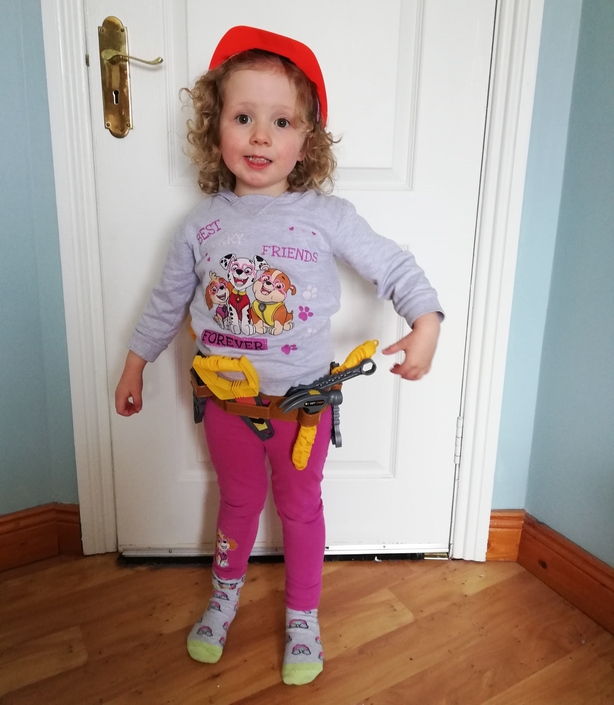 Robyn dropped in to the home office for some maintenance works image: Alison Sheppard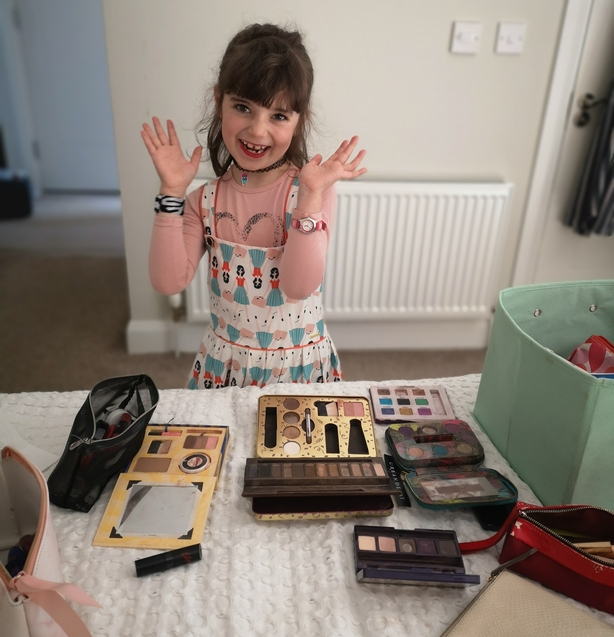 Zoe caught giving herself a makeover for her seveneth birthday on 31 March Image: Nicola McLaughlin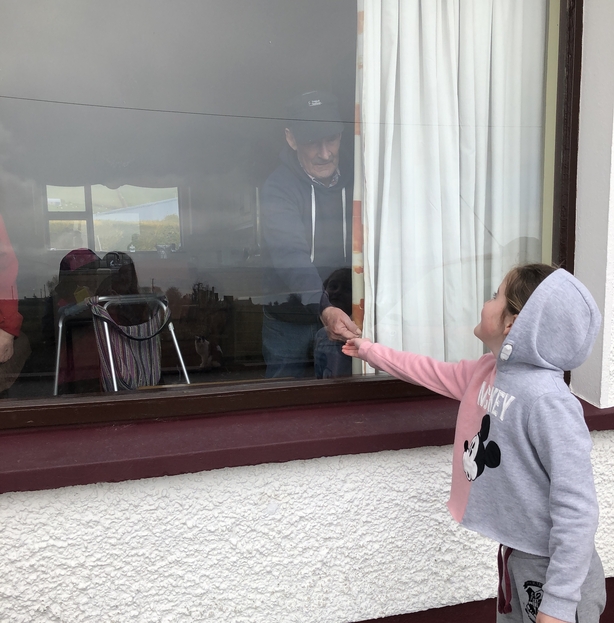 Daniel, Tegan and Kacie shook hands with their Granda through the glass in Greencastle, Co Donegal Image: Shona McDermott