As huge numbers of travellers prepare to fly home for Christmas or to the sun for the festive season, security officers at Vilnius Airport in Lithuania have come up with an unusual take on one of the most popular Christmas traditions.
Aiming to highlight the importance of aviation security, the officers have created their version of the classic Christmas tree, built entirely with items that you are not allowed to carry in hand luggage.
All of the items used for their 1.5 metre high masterpiece were taken away from passengers during airport security screening. They include all sorts of dangerous goods such as knives, scissors and blades.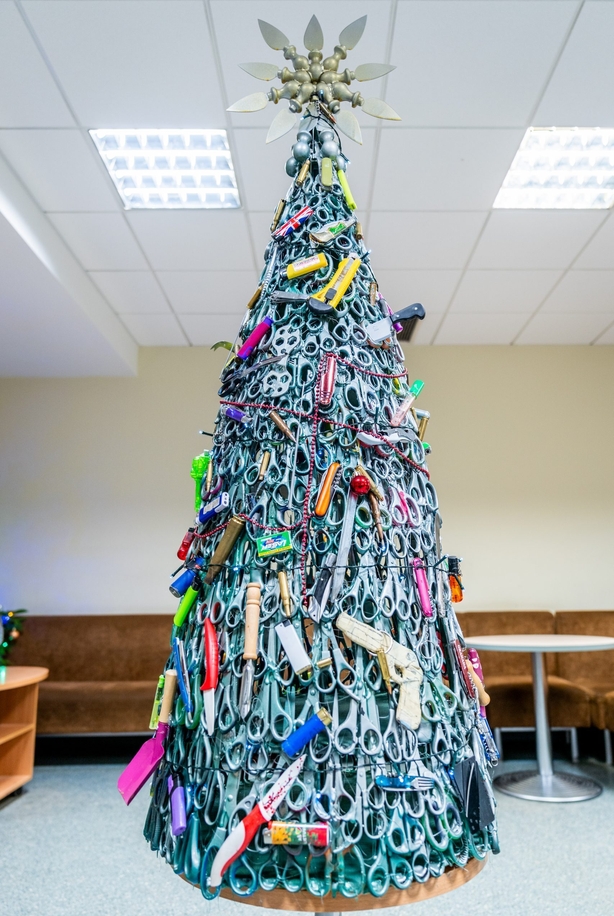 A spokesman for aviation security at Vilnius Airport said: "If you don't want your personal, yet prohibited belongings to land on next year's Christmas tree – you better check out the baggage requirements before you pack for your next flight."