A Co Wexford-based designer has come up with a solution for the thousands of discarded wetsuits that go to landfill in Ireland each year. 
Lynn Haughton has created a range of bags and accessories made from upcycled wetsuits.
"The Neo Collection came about because I discovered that wetsuits aren't recyclable and they don't biodegrade. In Ireland alone, from my research, I know that at least 8,000 wetsuits are landfilled or discarded every year," said Lynn.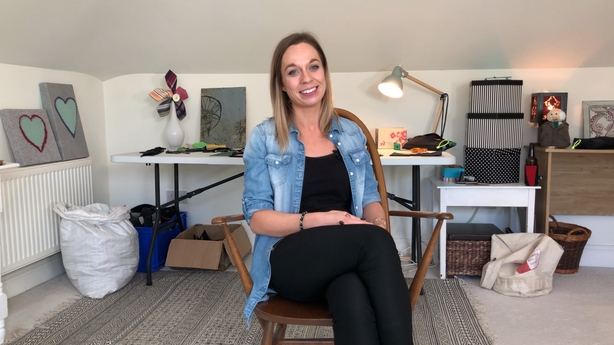 The core material of wetsuits is neoprene foam, a synthetic rubber made from petroleum.
"The very fact that they're not biodegradable means that wetsuits are really durable and that very durability means that they can be reused again and again and again," said the designer.
Her upcycled products include backpacks, wash bags, pencil cases, stubby holders and earrings.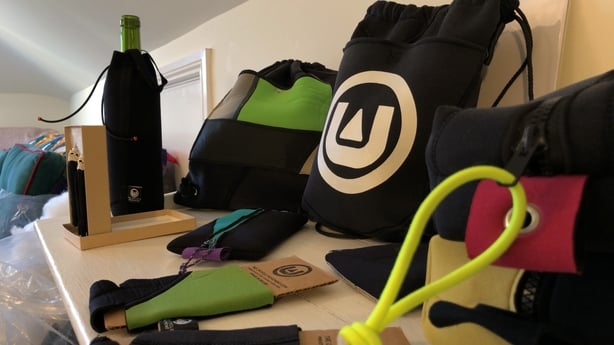 Each product has a stamp stating where in Ireland the wetsuit material originated from.
Lynn set up The Upcycle Movement in 2012 as a community organisation to promote and educate the public on what is considered waste.
 "Everything is a continuous design. It's a circular economy way of thinking. It's about designing and thinking that there is no end of life for anything. I always say, it's only waste if you waste its potential," she said.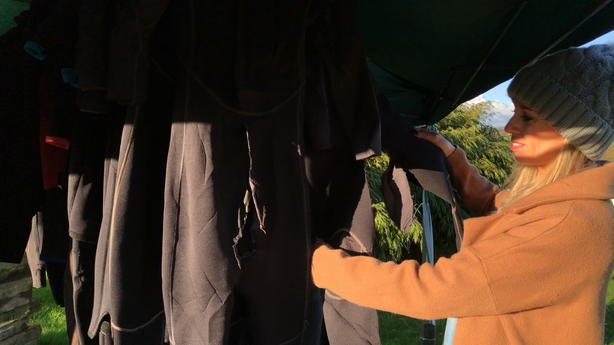 As part of The Upcycle Movement, Lynn runs upcycling workshops in schools.
"It's amazing how responsive and imaginative young people are. I have high hopes for the next generation." 
Lynn is planning to expand The Neo Collection with a collaboration with The Discovery Centre in Ballymun in Dublin.
10% of the profits from The Neo Collection go towards Wexford-based charity Seal Rescue Ireland.