A tattoo artist from Co Kildare says she is "empowering" cancer survivors by providing them with inkings to cover their mastectomy scars.
Aisling Coffey, at the age of 36, discovered a lump in her left breast, in April 2013.
After several biopsies she was diagnosed with breast cancer.
Medical staff determined the cancer had started to develop in October 2012. 
If it had gone undetected, the mother-of-two was told she would have been dead by November 2013.
"When they told me that, I wasn't really concerned about my breast. It was get if off, get the procedure done," Ms Coffey said.
In October 2013, she had a mastectomy and breast reconstruction. 
"The reconstruction filled the cavity but it's never going to look as it did. I have to accept that and then there's the scar. You don't look in the mirror because it's there, the reminder constantly. It's a survival thing for some people but for me personally it's a constant reminder of what happened," she said.
Ms Coffey received a tattoo of a nipple as part of her breast reconstruction. 
However, she wasn't happy with the result.
 "It was just a circle. You're told you should just be happy. You're here and you're alive and I have my family and my friends around me but this is as good as it gets and sometimes you want more but you're afraid to ask for more. Afterwards you're left on your own."
She decided to get an areola restorative tattoo from a tattoo artist in Newbridge, Co Kildare.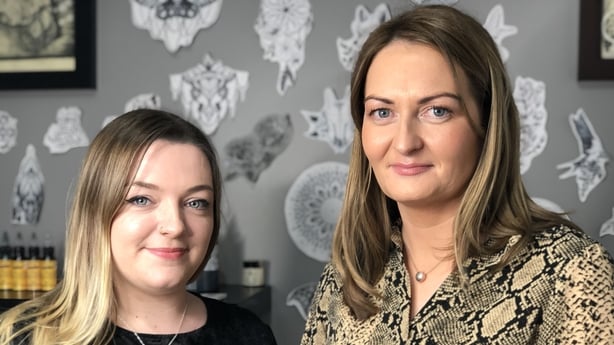 Aisling Mahon has been a professional tattoo artist for six years. 
She recently completed her certification with The ART of Areola Restorative Tattoo team in Canada and is now one of two tattoo artists in Ireland certified to offer these services.
The 26-year-old tattoo artist said: "You have to be empathetic and compassionate. It's a vulnerable stage for these women.
"They want to feel safe so you have to be respectful of the process. It's a process where the women are told to put on a brave face but an element of femininity is taken away. Reclaiming that back through nipple tattoos, it's an empowering thing. It's very emotional."
Ms Mahon creates a 3D effect to replicate the colour and suggest the texture of a nipple.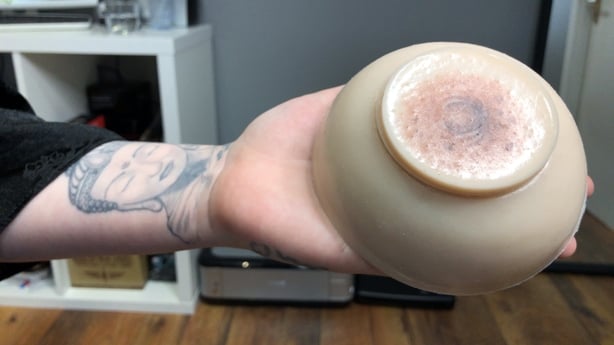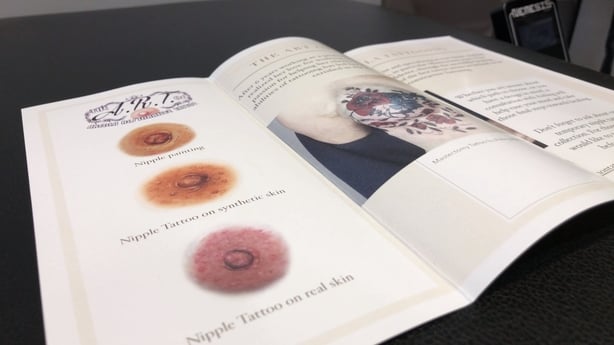 "Aisling [Coffey] has already had a medical tattoo already. For today, it was looking at the work that's been done and how I can lighten it down and make it suitable to her skin tone and add detail. Put in some mammary glands and some highlights. Make it actually look like a nipple.
"I softened the edge around the areola because nobody has a circle around their areola. It's a very faded, nice gentle edge. It's tricking your subconscious into seeing a normal body. It's a fresh start," said Ms Mahon.
Ms Mahon advises anyone considering getting a post mastectomy tattoo or an areola reconstruction tattoo to seek medical advice before doing so.
"The scar must be no less than 12 months old and you should check your tattoo artist is certified in scar tissue tattooing."
For Aisling Coffey, getting the tattoo is about reclaiming her femininity.
"The circle is gone. It's defined more. You can actually see a nipple. It's just for me visually. I can actually look in the mirror and say it looks alright. It's not loads but it's a lot to me."
Before getting a post mastectomy tattoo, medical advice is recommended.