Two Galway sisters have published a collection of essays by their brother Gearóid Mannion to raise funding for Muscular Dystrophy Ireland.
Karen and Sinéad Mannion want to highlight an ongoing campaign for State funding of Spinraza, a "life-changing" drug used in the treatment of Spinal Muscular Atrophy (SMA).
Co Galway sisters hope long lost stories will help campaign for muscular dystrophy drug pic.twitter.com/MB438Ds0NS

— RTÉ News (@rtenews) September 26, 2018
Gearóid Mannion died 25 years ago at the age of 21 having lived with Spinal Muscular Atrophy Type 2 from birth.
SMA is a condition which affects the motor nerve cells in the spinal cord, causing difficulty in the ability to walk, move, eat or breathe.
'The Long-Lost Short Stories of Gearóid P Mannion' was launched on Sunday, 23 September, at Clifden Arts Festival. All proceeds from the sale of the book are being donated to Muscular Dystrophy Ireland.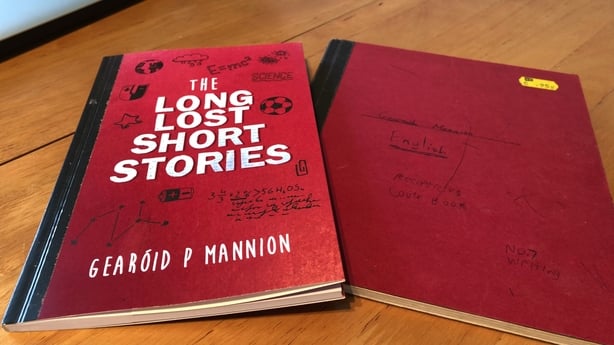 "Gearóid had an amazing mind, amazing intellect. He was witty but would fight with his own toenails. The stories Gearóid wrote, they're whimsical, they're witty, they're madcap and some of them are very sad. It's obvious that some of them are based on his own experience in hospitals," says Karen Mannion.
Gearóid's youngest sister Sinéad also lives with Spinal Muscular Atrophy.
"If I got Spinraza now it would improve my lung function. I would have way more energy. My quality of life would be greatly improved", says Sinead.
Last year, the European Medicines Agency granted authorisation for the drug Nusinersen which is marketed as Spinraza. It has not yet been made available in Ireland.
The HSE has said "no decision has been arrived as yet on the application for the reimbursement of Nusinersen (Spinraza) as the statutory assessment process is still ongoing".
The Long-Lost Short Stories of Gearóid P Mannion will be available online from October.