The Director of Human Health and Nutrition at Safefood says she is startled at findings that revealed families with children spent just €7 a week on vegetables in the weekly shop last year.
Research for Safefood found that families spent over €19 a week on treats including crisps, chocolates and sweets, for a total of €1,037.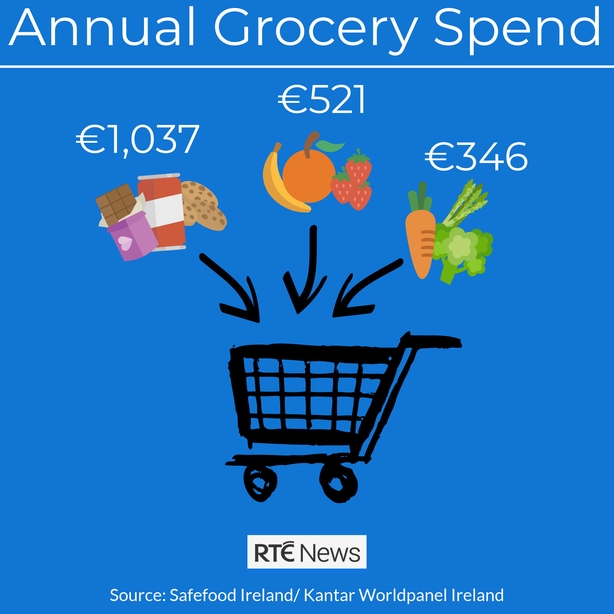 Dr Cliodhna Foley-Nolan warned that this research probably underestimated the amount spent on junk food, as it only looked at the weekly shop in supermarkets and did not consider other shops or places like cinemas.
Speaking on RTÉ's Morning Ireland, Dr Foley-Nolan said about a fifth of children are not getting any fresh fruit or vegetables every day.
She said there was a false perception that it was more convenient to open a packet of crisps than a banana.
She warned that children's systems cannot cope with the over-consumption of junk food.
"About a fifth of children are getting no fruit and vegetables a day. I think it's got to with the marketing, I think it's got to do with the habits that are being formed, the pretend convenience of a packet of crisps versus a banana.
"Their systems just can't cope with the over-consumption of this stuff and the under-consumption of proper food."