Seven years of conflict in Syria have left more than 350,000 people dead, according to an updated overall death toll compiled by the Syrian Observatory for Human Rights.
The Britain-based monitoring group, which relies on an extensive network of sources on the ground across Syria, said 353,935 people have been killed since 15 March, 2011.
The conflict, which will enter its eighth year on Thursday, is taking a devastating toll on civilians, including in the ongoing regime assault on the rebel enclave of Eastern Ghouta, near Damascus.
According to the head of Observatory, 106,390 civilians have been killed in seven years, including nearly 20,000 children and over 10,000 women.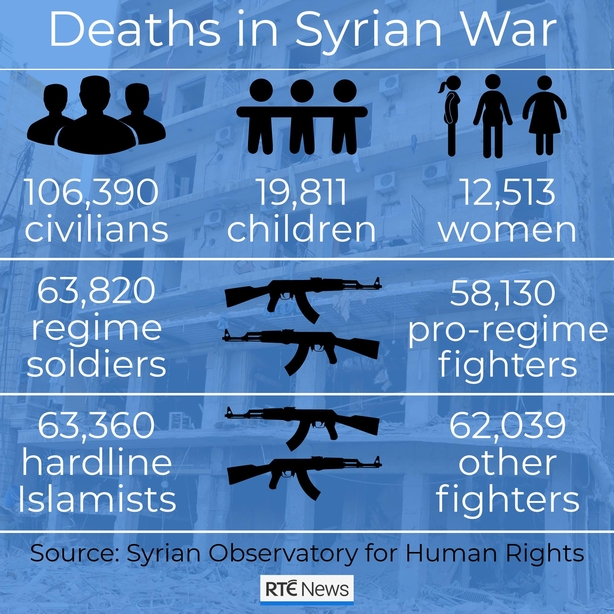 The deaths among the regime-allied and militia fighters include 1,630 from Lebanon's Hezbollah and 7,686 from other foreign Shia groups.
The hardline Islamist groups include the Islamic State group and a former Al-Qaeda affiliate.
The other combatants include non-jihadist rebels, Kurdish forces, and defected government soldiers.
196 deaths have been documented where the identity and affiliation is unclear.