A charity is appealing for a permanent location to store donated wedding dresses which they use to create gowns for families who have lost a baby.
The Irish Neonatal Health Alliance has more than 100 wedding dresses in a temporary storage and in the spare rooms and attics of its volunteers.
It has had to temporarily stop accepting donations as they are running out of space to store them.
Charity appeals for a permanent location to store donated wedding dresses, which they use to make 'Angel Gowns' pic.twitter.com/GXLJwJQyhn

— RTÉ News (@rtenews) March 5, 2018
Volunteers use the wedding dresses to make "angel gowns" for families who have suffered the loss of their baby.
The angel gowns are sent to maternity hospitals and to bereaved families.
"Unfortunately, we just can't take any more dresses at the moment because we just don't have anywhere to put them," says INHA chairperson Sharon Keogh.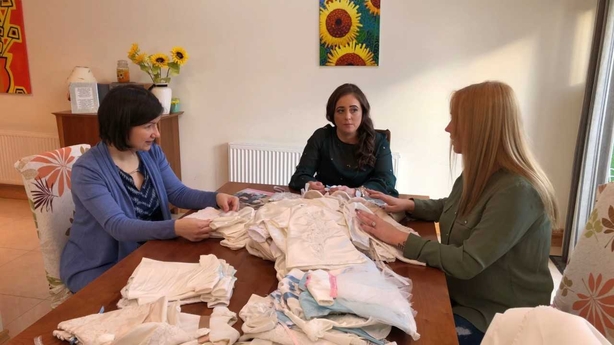 "It's phenomenal how generous ladies have been to give us such a massive part of their life, because it is part of the happiest day of their life, and they're donating them to us.
"The dresses are absolutely fabulous, but they're so, so big and they take up a lot of space. So we're currently trying to reach out to find some central storage unit that we could keep all the dresses together and keep them safe and secure."
"The problem the family faces first and foremost is what outfit to use for their little ones to say goodbyes to them, what outfit to use for their burial. So this is where the angel gowns and the little wraps and the cocoons come in," explains Natalija Sviridova, who has made a number of angel gowns.
"We would be extremely grateful to anyone that has a unit or a storage facility that would be available to us, that we could call a permanent home for the project because at the moment we are relying on the personal storage, we are relying on a very kind but temporary solution that has been provided to us.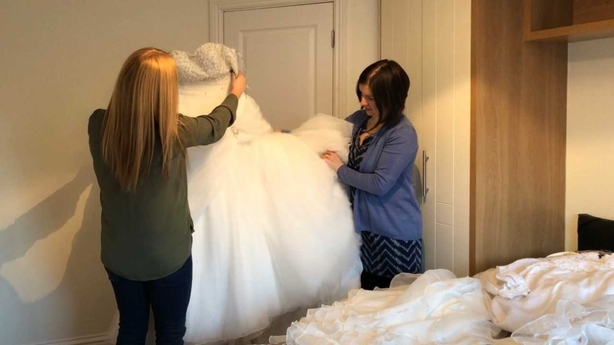 "And if we could have a space, be it a storage space or an office space that we could use securely that would be dry and safe, to keep all the dresses together, it would just make such a huge difference and would create a stronger standing for the project itself."
Last year, Philippa McKenna received an angel gown made by Ms Sviridova for her daughter Molly Mai.
"It just means so much that somebody does that for your family from the heart without wanting anything in return," she says.
"The gown, to me, became very, very important because it's the one time you'll get to dress your baby. It was Molly Mai's burial gown, it was her communion dress, it was her wedding dress all in one for us."