A Nenagh primary school has formally become the first in Co Tipperary to offer multi-denominational education to children in the region.
Nenagh Community National School, previously St Mary's Junior Boys National School, was formally opened by Minister for Education Norma Foley this morning.
The school is the first thriving urban primary school in the country to be transferred from Catholic to multi-denominational patronage.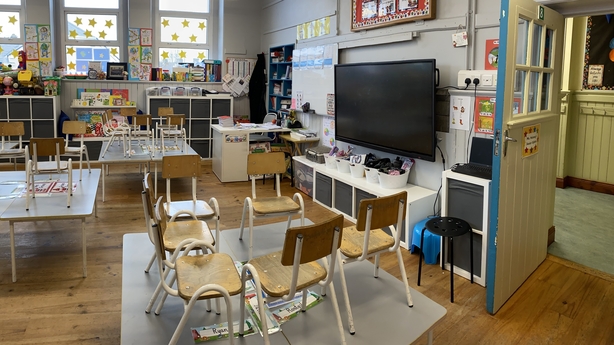 Just three Catholic schools have transferred as going concerns prior to this and they were all tiny rural schools on the brink of closure due to dwindling numbers.
The Nenagh school reopened last September as a co-educational multi-denominational school catering for children of all beliefs and non from junior infants up to sixth class.
The move is part of a wider reconfiguration of schools in Nenagh which will see all of the town's primary schools becoming mixed with no more segregation of the sexes.
It is also part of new pilot process for the divestment of Catholic schools which covers the cities of Dublin, Cork, Galway, and Limerick, as well as the towns of Arklow, Athlone, Dundalk, and Youghal - all of which currently have no multi-denominational education provision.
Agreement has already been reached between the Department and the Catholic bishops which will see one school in Athlone - Cornamaddy National School - transfer to State patronage next September.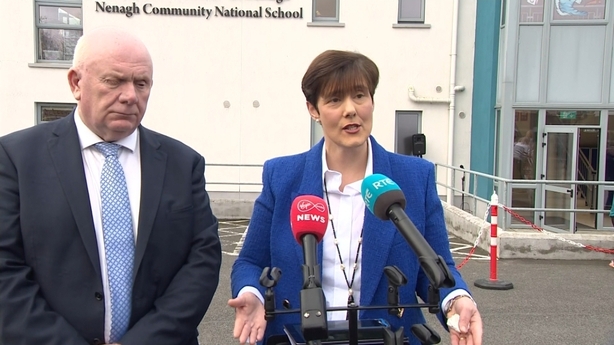 Speaking in Nenagh, Bishop of Kilaloe Fintan Monaghan said plurality of provision was in everyone's interests and today was "a wonderful and happy day".
Minister for Education Norma Foley acknowledged that the reconfiguration process was a slow one, but she said Vo siltation with communities was important.
The Nenagh school is now a state school run by the local Education and Training Board (ETB).
Instead of a Catholic religious education programme, children at Nenagh Community National School will follow a multi-belief and values programme.
The main difference for pupils is that Catholic children attending the school will prepare for the sacraments outside of school hours instead of during the school day.
Seamus Conboy, Director of Schools with ETB Ireland, describes the programme as a four-strand one which covers not just religion, but all aspects of a child's identity such as cultural identity and philosophy.