Christmas has come early for the residents of the most southerly island off the Irish coast, with the installation of a communications mast.
Residents on Oileán Chléire can now make a phone or video call or access the internet from the comfort of their homes, without having to drive around the island looking for a signal.
It's part of an overall plan for Oileán Chléire, which lies off the West Cork coast, to achieve connectivity, sustainability and to provide housing for future generations.
The island, 12km off the coast of Cork, is home to about 120 people.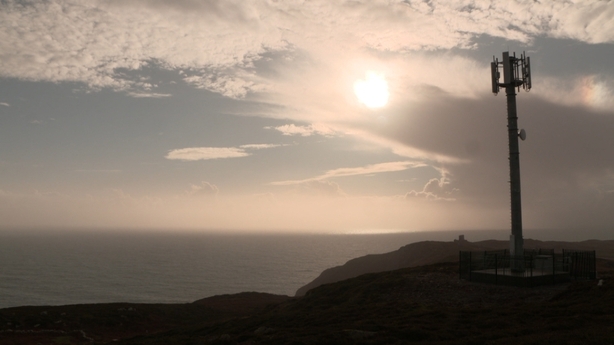 Until now it would have been commonplace for the residents of this Gaeltacht community to leave their homes and drive or walk around the island in order to find a signal to use their phone or internet services.
But the installation of a communications mast has revolutionised the way people live and work here
Along with the development of a gteic hub, and an electric local link transport system, the possibilities for Oilean's Chléire's future seem endless.