Services and masses have been taking place throughout the country to mark World Day of Remembrance for Road Traffic Victims.
The events were held for families and friends of those who died or were injured in road collisions.
In Cork, the Lord Mayor Councillor Deirdre Forde was among those who attended a remembrance mass at the Cathedral of St Mary and St Anne, the North Cathedral.
It was one of a number of events happening throughout the country.
People also gathered at remembrance ceremonies in Killarney and Listowel in Co Kerry; at Knock in Co Mayo; Milford in Co Donegal; Drogheda in Co Louth; Mullingar in Co Westmeath; in Dublin and in Co Meath.
Eamonn O'Shea and his father Edward set out from Cappoquin in Co Waterford this morning for the mass at the North Cathedral.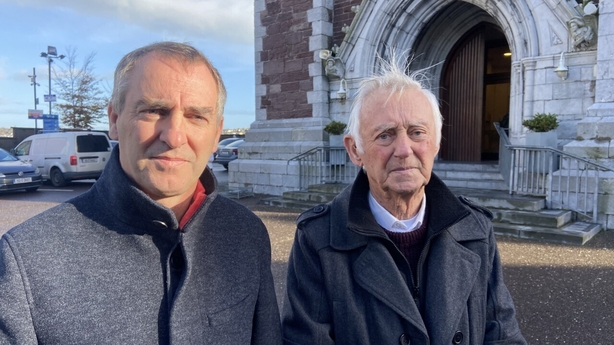 They were there to remember Eamonn's sister Sandra, who died in a road crash in 1983, along with three other people, Anne Reddy, Noel Walsh and Fintan McIntyre.
Sandra was just 16 years old.
"Even though it's 39 years later, it's still like it only happened yesterday," Eamonn O'Shea told RTÉ News.
"The suffering still goes on, and people forget that."
Edward O'Shea described his daughter as an angel and "a lovely, joyful person".
"She had a great sense of humour, just like her mother," Edward said.
"She wanted to help everybody. Even though she was only 16-and-a-half years of age, she thought of everybody else, not just herself. She was just a lovely gentle person."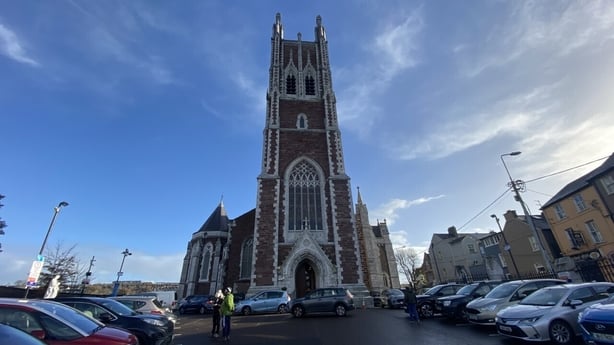 Eamonn said the remembrance day is also an opportunity for people to think about their own responsibilities on the road.
"Make sure when you get behind the wheel of a car that you respect yourself, respect people in the car and people who are on the road and other road users," he said.
Cork City Council helped organised today's mass at the North Cathedral.
The council's Road Safety Promotions Officer Frank Fitzgerald said people attend the annual mass to connect with others who have been through the same suffering as them.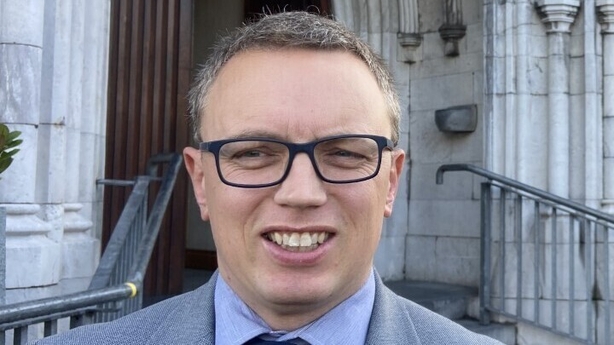 "It's more to remember the people who have lost their lives and those who have had serious injuries," he said.
"It's also to raise awareness, particularly going into the Christmas period."
The Road Safety Authority said more than 24,000 people have died on roads since Ireland began recording fatalities in 1959.
It said that since 1977, when injury records began, more than 86,000 people have been seriously injured.
Provisional figures indicate that more than 130 people have died and more than 1,000 have been seriously injured on roads in Ireland so far this year.
RSA Chairperson Liz O'Donnell said: "As we mark World Day of Remembrance on its 16th year, it is also a time to remind ourselves of the responsibility we all have when using the roads.
"I am asking everyone, out of respect to victims of road traffic collisions and their families, to reflect on our own behaviour on the roads, and consider what we can do to make them safer. Small changes can make a big difference."
In 2005, the United Nations declared World Day of Remembrance for Road Traffic Victims as a global day to be observed every third Sunday in November each year, as the "appropriate acknowledgement for victims of road traffic injuries and their families".