The first rugby match to be played at the home of the GAA in Cork took place tonight between Munster and a visiting South African XV.
Páirc Uí Chaoimh was sold out for the game, with a crowd of more than 41,000 witnessing a 28-14 win for Munster.
Tonight's match had added significance for Munster Rugby, as it was the biggest rugby game ever to be staged in the province.
On a number of fronts, a little bit of history was being made and Cork GAA Board Chief Executive Kevin O'Donovan described the match as unique.
"There is a buzz around Cork," Mr O'Donovan said before the game. "Everyone is excited. It's a unique event, a bit of history being made.
"We had the Liam Miller event. This is another step forward, with the first rugby game being played at Páirc Uí Chaoimh.
"We are all looking forward to it. (There is) a great partnership with Munster Rugby and I think the whole of Cork city and county are on the way here tonight."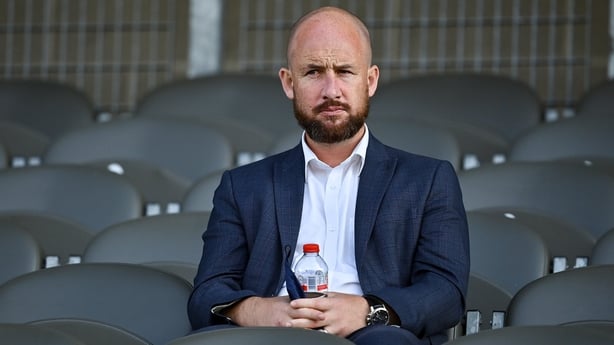 Munster Rugby Chief Operating Officer Philip Quinn was equally effusive ahead of the game. He described the game at Páirc Uí Chaoimh as a big deal for Munster Rugby.
He said: "We have a fantastic tradition of playing matches against touring sides, whether it's in Thomond Park or Musgrave Park, and to be able to bring this game against South Africa to Páirc Uí Chaoimh is just another step in that journey for us.
"It is an historic game for us, but also for Cork GAA as well, so we are really excited now.
"We will have forty-one-and-a-half thousand people at the game here this evening, which is a huge attendance for us.
"It's the biggest rugby match we have hosted in the province so, on all fronts, it's really exciting."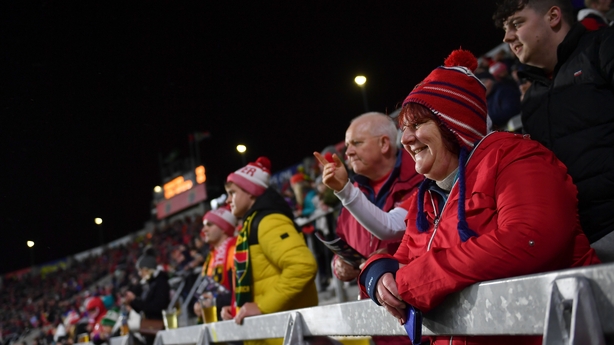 The foundations for tonight's game were laid as much as five years ago with initial contacts. The intensity of planning increased over the past 18 months.
There were hurdles to be overcome, within the GAA and within Munster Rugby. Both sides acknowledge that fact and are appreciative of the efforts made by each other.
"It's a huge deal for us," said Mr Quinn.
He said: "We are used to our normal URC and Champions Cup games, but to play a game in the home of Cork GAA, it's a privilege for us and it's something we are very, very thankful to the GAA for permitting access to the stadium today.
"It's something our supporters are extremely excited about."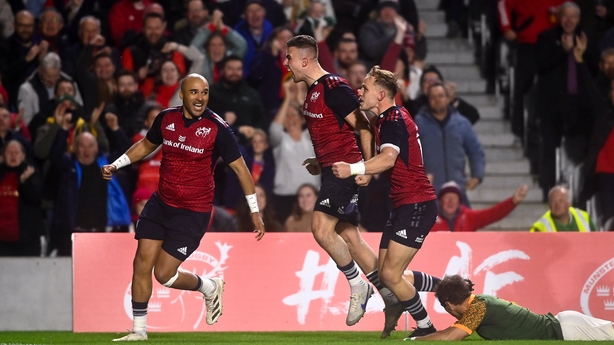 Mr O'Donovan pointed to Cork's sporting success beyond the GAA, in soccer, rugby, basketball and athletics, for instance: "Names like Roy and Sonia and JBM and Larry and Billy and Teddy Mac, they all roll off the tongue.
"So, we are an ecumenical city and county and we are proud. There will be ex-GAA players playing tonight for Munster Rugby. We are proud of that."
He said the GAA sees obesity and indifference as its opponents, rather than other sports.
Mr O'Donovan said participation levels in the GAA run at around 25% of the population. He said his concern is for the other 75%.
"We are not worried about them playing other sports. We feel people, once they are all active, we can all share the pool together," he said.
Páirc Uí Chaoimh re-opened in 2017, after the stadium underwent a €100m redevelopment. Since then, it has hosted major concerts, as well as big GAA games.
In September 2018, the stadium also sold out for a benefit match in aid of the family of the former Republic of Ireland and Manchester United footballer Liam Miller.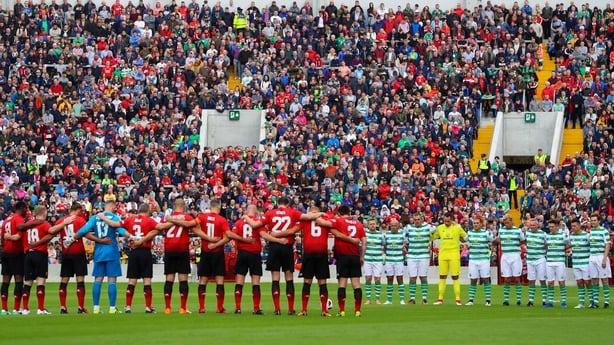 Mr Miller was 36 when he died of cancer earlier that year.
After some initial difficulties in staging the game in Páirc Uí Chaoimh, the stadium hosted the benefit game with a Manchester United Legends XI playing a Glasgow Celtic/Republic of Ireland XI.
The game was a huge success.
Tonight, another barrier was overcome when Munster Rugby and a South African XV took to the pitch.
And there will clearly be more to come, with Mr O'Donovan declaring that the stadium is open for business.
However, both he and Philip Quinn are cautious. They are anxious to ensure tonight's first rugby match at Páirc Uí Chaoimh is a success, before they will speculate on other events and possible joint ventures in the future.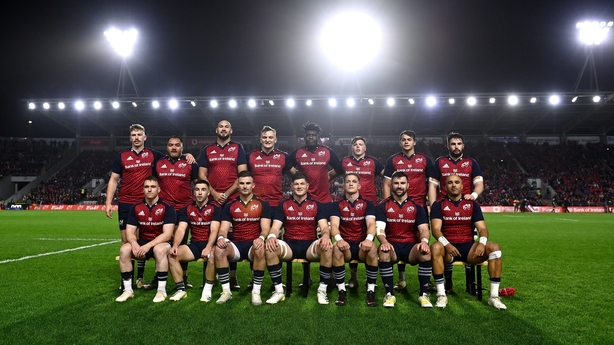 "We will have to take it a step at a time from our perspective," Mr Quinn said.
"From our point of view, we are focussed on successfully staging a game here in Páirc Uí Chaoimh and what the future holds, nobody knows.
"There are always opportunities where we have had to move games out of Thomond Park due to tournament regulations and, if that opportunity arises in the future, of course we would look at coming back to Páirc Uí Chaoimh or other stadia around the province."
Mr O'Donovan said the future is "all about tonight".
He added: "Our focus is on having a spectacular sellout crowd in front of an international TV audience. However, of course we will look at it on a case-by-case basis from this point forward, be it concerts, be it other sports, be it any major event, we are open for business here, on a case-by-case basis."