The Bishop of Cork and Ross has announced changes in how priests minister the diocese from September.
Bishop Fintan Gavin said it would present an opportunity for greater lay participation and shared leadership of parishes.
In his latest pastoral letter, Bishop Gavin has outlined that the "significant change" would involve 16 'Families of Parishes', each of which would be ministered to by a team of priests that would be resident in a particular parish, but ministering across "the whole family of parishes".
He said the team would initially consist of priests but his hope was that lay leadership "and more involvement" would "grow in time".
Bishop Gavin said it would mean parishes working "much more closely together" and "sharing their gifts, talents and resources including their priests".
He added that the collaboration of parishes presented "a great opportunity" to prepare together for Baptism, Reconciliation, First Holy Communion, Confirmation and Marriage.
The plan would also allow parish funeral ministry teams to work together in time, allowing for initiatives across a family of parishes for those who have become disconnected from the church.
Bishop Gavin said the aim was to provide opportunities to young people to enable "greater possibilities" for formation and faith development.
He said 12 families of parishes would be involved in the first phase.
The pastoral letter in which the plan is outlined, will be read at all masses in the diocese of Cork and Ross on the weekend of 27/28 August.
Last weekend, the Archbishop of Tuam acknowledged "the ongoing and sustained decline both in the numbers who practice and in the numbers of those who answer the lord's call to priesthood and religious life".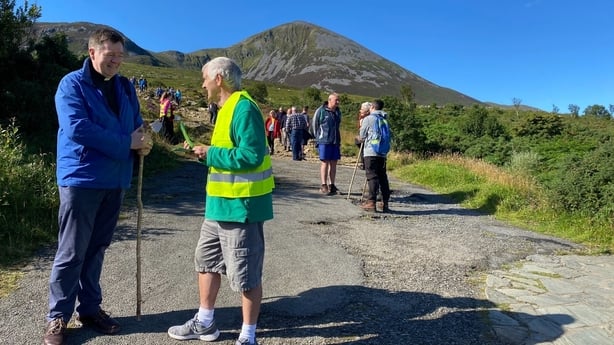 In a homily ahead of the Croagh Patrick pilgrimage on Reek Sunday, Archbishop Francis Duffy suggested that the congregation look at their priest, who he said may be the last in a long line of resident pastors and may not be replaced.
He also asked who among the parishioners would continue to be the new leaders and carry on pastoral work in parishes, alongside a much smaller number of clergy.
Archbishop Duffy said it was "a time for faith, faith into action, faith into reaching out".