A group of women who formed their own Gaelic team to set an example on participation in sport for their children have been picked to play in Croke Park tomorrow, as part of the half-time entertainment in the TG4 Ladies' All-Ireland football final.
The Meela Moos team from West Cork range in age from 30 to 55.
Coach Dwane Twomey gave the Meela Moos squad their final training session at St Oliver Plunkett's GAA Club in the West Cork village of Ahiohill, ahead of their Croke Park appearance.
The squad draws its members from surrounding areas, such as Ahiohill, Ballinascarthy, Enniskeane, Owenahincha and Kilbrittain.
Sisters doing it for themselves: the @MeelaMoos gaelic football team from West #Cork range in age from 30 to 55. They're playing at half time in #CrokePark at the @LadiesFootball #AllIreland final tomorrow. But their real dream is to play in #NewYork. #cantseeitcantbeit @rtenews pic.twitter.com/jP7m3E74pw

— Paschal Sheehy (@PaschalSheehy) July 30, 2022
The Meela Moos describe themselves as a club of mothers and others who figured that the best way to encourage their daughters and sons to stick with sport was to get stuck in themselves.
They formed the club last August. Today, they have around 50 playing members.
Gwen Crowley, who looks after club paperwork, was one of those who put her shoulder to the wheel to get the club started.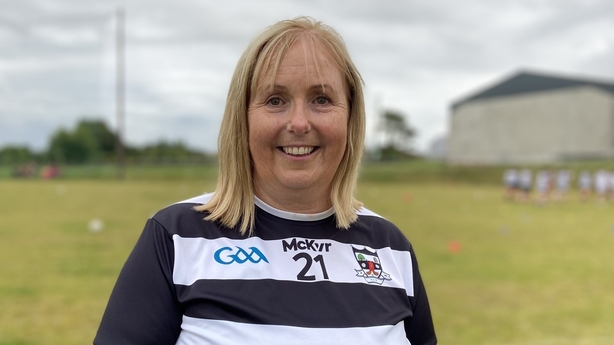 "I'm 51 years old, and I played football for the first time when I was 50," Gwen told RTÉ News, as she attended her final training session.
"You can keep playing sport at any age. Don't give up. You can have fun; be part of a team - that's what everyone needs in their life, I think."
The Meela Moos won a social media campaign in which they enlisted the help of celebrities such as Marty Morrissey, Nathan Carter and Donncha O'Callaghan.
As a result, Tracey Walsh will get to run out on the pitch at Croke Park. Ms Walsh is a mother of four who thought playing football had passed her by.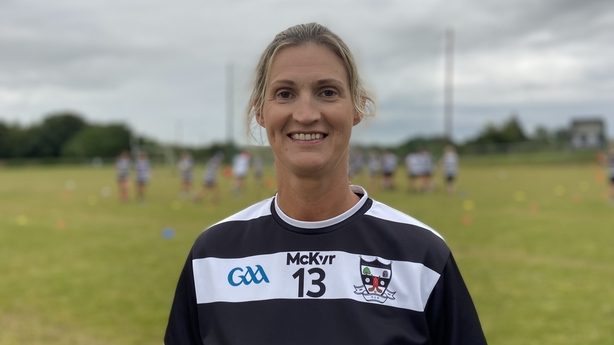 "I'm 46 now and I never thought I'd be able to do anything like that, but I said I'd give it a go," she said.
"I'm open to try things and ...what a turnaround, what a year it has been. It's the best decision I have ever made - 100 per cent."
Rosaleen O'Brien came up with the idea for the Meela Moos. She wants women everywhere to follow the example the squad is setting for their children in their tiny West Cork community.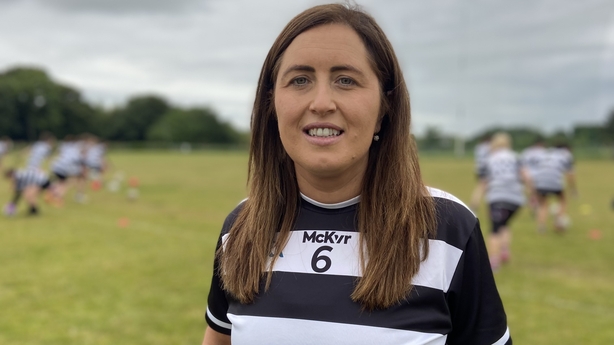 "We would love to spread the gospel," Ms O'Brien said.
"One of the girls, Michelle, has come up with the most fantastic idea. She would love for it to go worldwide," Ms O'Brien said.
"She would love for it to go to America. We would love to go to New York on St Patrick's Day, we would love to play a New York team. It's just lovely. It's such a great sense of community."
From humble beginnings, the Meela Moos have a plan: Croke Park tomorrow; next stop, the USA.