What prompted a couple in their 70s to move into a rural bungalow miles from the nearest village and far from their own original homes early in the last decade will never be known for certain.
Of greater mystery now, tragically, is how - and even when - that man and woman, deeply private people who respected their neighbours and whose wish for space was respected in return, died.
Cloneen is a small, quiet, picturesque village situated well away from the motorways and dual carriageways that now crisscross our country and take the bulk of our long distance traffic.
It's not a place strangers would typically pass through on the way to somewhere else, venturing from one tourist hotspot to another, or from one commercial centre to the next.
Yet it was close to this hamlet in the shadow of Slievenamon that Hilary and Nicholas Smith chose to settle down about eight years ago, having travelled much throughout their lives and come to a sense that they wanted somewhere to lay their hats.
The exact spot is located on a back route off the "main" road between Cloneen and Mullinahone, as you head towards the Tipperary-Kilkenny border.
Turn right, three kilometres after leaving Cloneen, and the bungalow is about another kilometre away, on the right hand side of the road, between other houses.
It's a quiet road, but not isolated, with others making their home within easy distance of the house where the Smiths moved in and, at this time of year, tractors populating the narrow tracks as they make their way from farm to farm, field to field.
When tragedies happen and curious onlookers arrive, the victims of such tragedies are often described as having "kept themselves to themselves". It's almost become a cliché.
With Nicholas and Hilary, such a label was very true.
From the start, they were polite and friendly to those they met around Cloneen and its byroads and backroads, but liked to keep a quiet profile, staying within each other's company for the most part, not heading often or too far from their new home.
Nicholas was a sea captain during his working career and one neighbour said that his "regimental bearing" tied in with that profession and believed that the couple may have met while both were working on a cruise ship.
They spent time around Australia in that business, having moved from England before that, before retirement called and they found themselves in Ireland and, eventually the part of south Tipperary made famous to other generations by Charles J. Kickham's Knocknagow.
It's believed they might have stayed for a shorter time in the southwest of the country before settling on the townland of Rossane near Cloneen.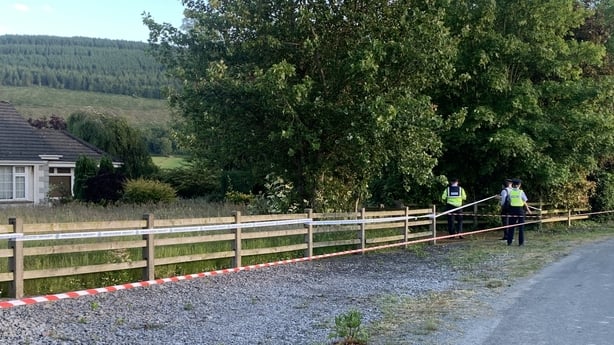 A man who lives close by said he understood Nicholas had a brother in England, but that the two were estranged for some time. Allied with the fact that the couple did not have children, this meant family visits or family events at home or abroad were not an issue for the Smiths.
"They were a very nice couple, very quiet but nice," said one man in the village last week, a man who had reason to make deliveries on a frequent basis to the house.
Back in 2020, when the world was living under the nightmarish tyranny of Covid-19 and all that that brought, Nicholas and Hilary made it known around Cloneen that they intended moving away. France was the destination, it seemed, and they were selling the bungalow that had been their home since they arrived in the area.
"We took it at face value that they were moving abroad," said one woman in the local post office on Tuesday morning, as news was being registered of the two deaths and the shocking discovery the previous evening at the bungalow just a few kilometres away.
While living in their Rossane bungalow, the couple had always kept the property and its gardens neat and tidy, as the photo used on Google Earth some years ago of the road would indicate.
In 2020 they paid a local workman to keep their grass cut but eventually this practice stopped.
Anyone who knew them in the area, and even those people couldn't say they knew them well, believed the Smiths had indeed abided by their stated intention, and left Cloneen.
Complicating matters is the fact that, in late 2020, we were still being encouraged to keep our distance from other people in an attempt to slow the spread of Covid.
Those of the Smiths' age had just emerged from a spring and summer of cocooning, when even back-garden visits to others' homes was discouraged, and many people were still in fear of the virus and the damage it could wreak on the health of someone with an existing medical condition or with other vulnerabilities.
So at this time in our country's life, it's possible that not seeing a relatively elderly couple out and about for some time would be put down to Covid, social distancing, cocooning, and other related factors. And of course the word put about by themselves that the Smiths were moving abroad.
The grass had grown long outside, the curtains were pulled down, not remarkable facts in themselves.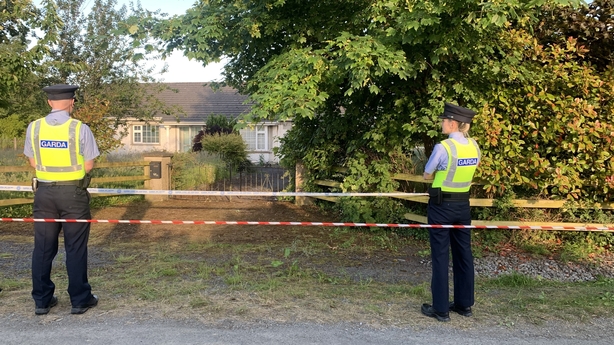 What changed?
It was when a neighbour in the Rossane area noticed that two vehicles were parked at the back of the Smiths' house that this man started to wonder. If they had moved lock, stock and barrel to another country, why would their cars still be at their former home?
He passed on his concern to local publican and Fine Gael county councillor Mark Fitzgerald, who in turn alerted the gardaí. They then made the welfare check to the house itself which yielded Monday's tragic, heartbreaking news, that this man and woman were both dead in the place they had come to call home.
What followed took on the normal course of events of a major incident. House sealed off; Garda technical teams inside and out; an examination by the State pathologist's office; a descent of members of the media; post-mortems in University Hospital Waterford after the bodies were removed late on Monday night by Clonmel undertaker John O'Donoghue; and many, many questions.
It was clear from the start and the discovery of the remains themselves that the bodies had been there for quite some time. A year, maybe even two years, were the suggestions, before it emerged from an examination of items in the house that about 18 months was the most probable timeframe.
Local people were left with the realisation that a couple that had made themselves at home in their community had been dead for maybe a year and a half in that home, without anyone knowing about it.
But as Mark Fitzgerald pointed out in the following days, any attempt to portray those locals as unneighbourly was vastly unfair. What were people to think after the couple told anyone they spoke to that they were moving abroad?
Other questions remain. How did they die? Was it natural causes? Covid? Carbon monoxide or some other poisoning? Suicide? Or, on a more sinister level, murder suicide?
Quite quickly the gardaí all but ruled out any outside involvement. There was no sign of breaking and entering at the house, no sign of any weapon involved in the deaths. And it seems that, although inconclusive in themselves, the initial post-mortem examinations didn't yield any trace of a murder suicide.
Gardaí said yesterday that the cause of death in both cases remains unknown. They are hoping toxicology tests may reveal more and, when it happens, a coroner's inquest more again.
But the full details of how, why and even when Hilary and Nicholas Smith died in their rural idyll in south Tipperary at the turn of the decade may never be known.