Parents of babies whose organs were incinerated without their knowledge or consent have held a protest outside Cork University Maternity Hospital.
They are calling for a review into what happened to be published.
The organs of 18 babies were sent to Belgium with clinical waste for incineration on two dates between the end of March and early April 2020.
The families of those infants outside CUMH today included Leona Bermingham and Glenn Callanan, alongside their son Lewis, who was born on 18 September, 2019.
Tragically, the couple lost their son, Lee, who was a twin to Lewis, the day after the birth.
Leona said they decided to donate his organs for medical research in the hope of helping other families.
However, they were due to get his organs back for burial.
Leona recalled that in May 2020 she got a call from the hospital to say organs retained at baby Lee's postmortem had been incinerated.
Her heart, she said, "split in half". She added: "Right now our focus is on getting answers (from the hospital).
"We won't go away until we get those answers. None of us want to be out here protesting. We all wanted to grieve for our children behind closed doors."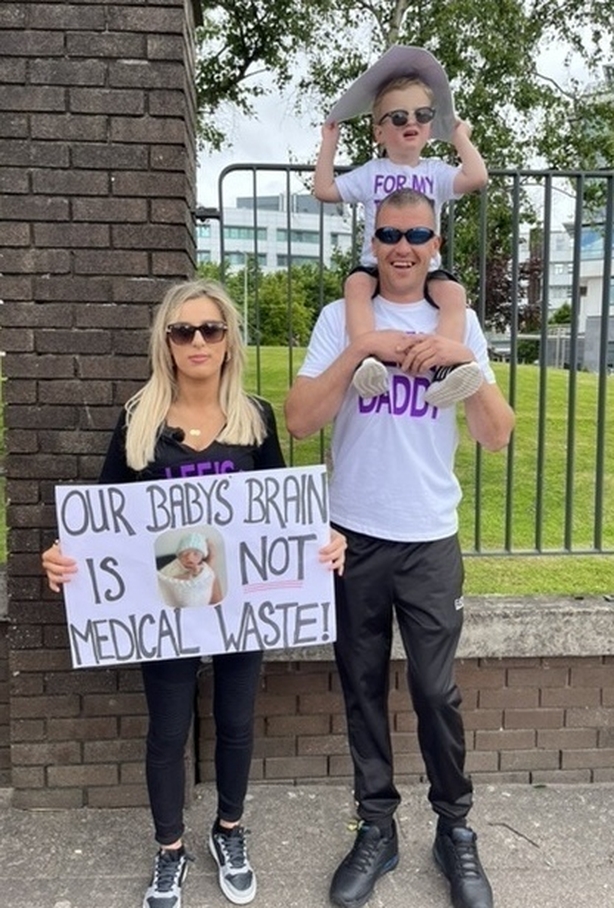 Laura Kelleher flew to Ireland from Australia to join the protest. Her baby girl, Hope, was stillborn when she was delivered at the hospital at 25 weeks on 3 November, 2019.
The couple returned to Perth in January 2020 after the post mortem was completed.
"We signed a consent form that once the organs were released that they would be buried in the graveyard in the hospital."
They only found out about the incineration of babies' organs at CUMH through social media.
Laura said she still finds it hard to believe this occurred and they are awaiting on publication of a review.
Another impacted parent, Sarah Jane Connolly, said she wants answers for her little girl Nora.
"We all do. She can't stand up for herself, she's not here," she said.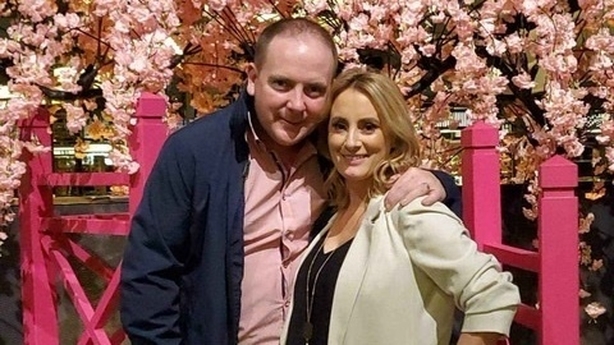 In a statement, the South/South West Hospital Group said the external review commissioned by CUMH is "ongoing".
It said the review team continues to have regular contact with the families who participated in the review.
"Once completed, the final report will be shared with all relevant stakeholders including the families involved," it said.
CUMH said today the report is expected to be finalised in a few weeks.