The International Mixed Ability Rugby World Cup is set to get under way in Cork next month with some 1,100 rugby players from 14 countries travelling to the southern capital to compete.
Supported by the IRFU, it will be the first time Ireland has hosted the tournament which will be held at Musgrave Park from 5 to 10 June.
The six-day event will also see the inaugural Women's Mixed Ability Rugby tournament.
IMART Cork 2022 Director Alan Craughwell said it will be the largest inclusive sporting event in Europe this year.
"We have 82 games of rugby with 28 mixed ability teams, men's and women's, coming from as far away as Argentina and as near as Ballincollig," he said.
Mixed ability rugby sees people with and without disabilities playing the full game of rugby together.
"It is about inclusion. There is no segregation and no special considerations for different points scored, we are all the same, we are just teammates out on the pitch."
The honour of hosting the world cup tournament is down to the hard work of the Sundays Well RFC Rebels which was Ireland's first mixed ability team.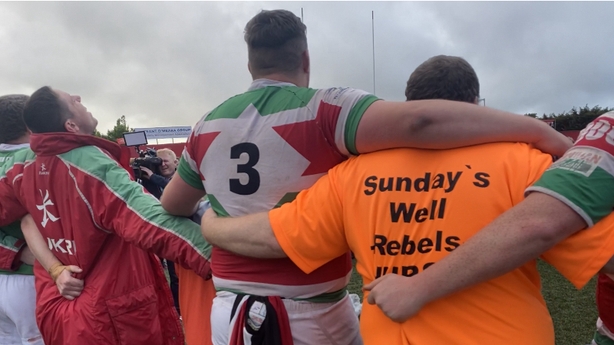 Team manager Liam Maher says they have been working with the IRFU since the Rebels were set up in 2014 to get recognition for the sport.
"Thankfully we have recently received much-deserved recognition for this forward-thinking, inclusive and inspiring sport."
For players and supporters the success of the game is that it is about the importance of belonging, of being active and having fun, regardless of ability.
Captaining the Rebels for the tournament will be Richard (Richie) Philpott.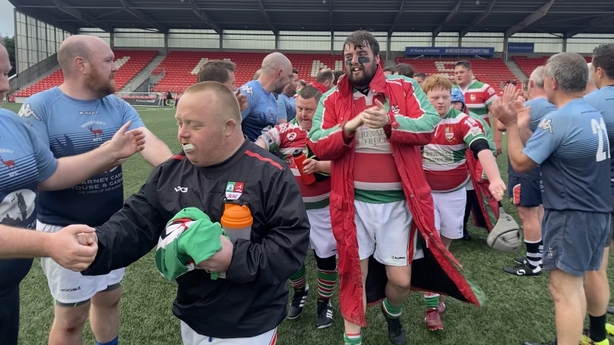 Richie who is a loosehead prop says what he loves about rugby is the social and fitness aspects and meeting new people.
But there's also a real sense of brotherhood and camaraderie which he feels every time he steps out onto the field with his teammates.
He says being involved in mixed ability rugby has changed his life.
"I used be quite shy, quite introverted, not really wanting to go out. Now - it has changed me in a lot of ways - I'm a lot more confident, brighter, a lot less shy, I'm more up for a chat and a drink, a singsong, and a dance, even!"
Richie's mother Sheila says she is very proud of her son.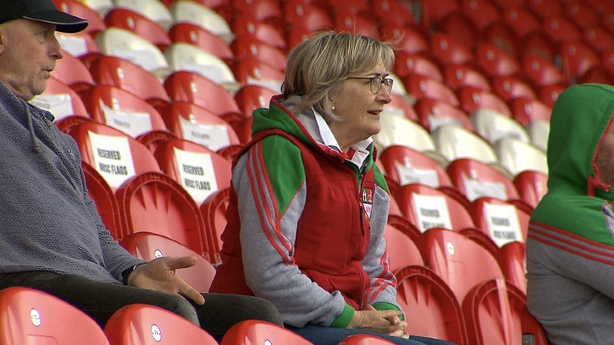 "Richard was diagnosed with autism as a young boy. I never thought I would see this day. For me it is fantastic, but for Richard the confidence it has given him to be included (is fantastic)."
The Rebels now have an active squad of 50 from 13 when they first started in 2014 and there are now teams in six clubs across the country.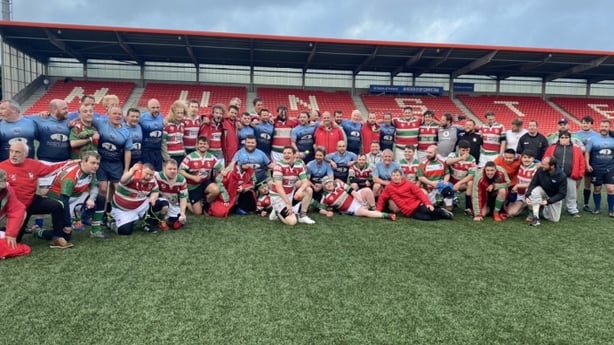 The oldest mixed ability team in the world is the Swansea Gladiators which are now in their 30th season.
It is only the third time the international tournament will take place and it will be the biggest to date with 28 teams competing for the overall winners' trophies for men and women.
It begins on 5 June and runs until 10 June.
Tickets are available for free online at www.imartworldcup.org