A community-based housing charity has offered Tipperary County Council a town centre site in Thurles to build up to 25 modular homes for Ukrainian refugees.
CEO of Thurles Lions Trust Housing Association John McCormack said the site would be easily serviced and is within a ten minute walk of amenities.
Speaking on RTÉ's Morning Ireland, he said: "We previously did a pre-planning on the site which agreed that it could accommodate 15 traditional build apartments/houses.
"The site would be quite easily serviced as it is within 10 minute-walk of amenities in Thurles."
He added that the site, which is in the centre of Thurles, could house up to 25 modular homes.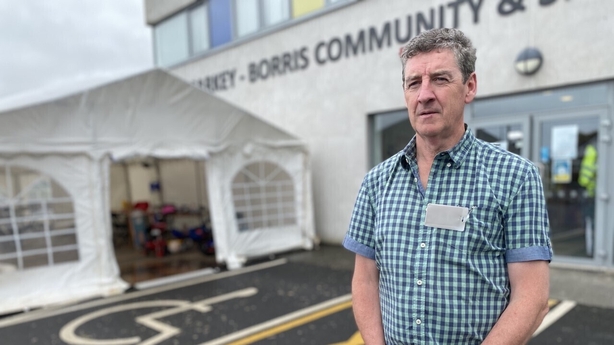 A spokesperson for Tipperary County Council said "local authorities are working with Government to identify suitable locations for long term accommodation" for people fleeing the war in Ukraine.
Thurles Lions Trust Housing Association also runs temporary emergency transitional accommodation at the Moycarkey Borris Community and Sports Centre in Littleton.
The facility sleeps up to 60 people on camp beds in a hall while they wait for more suitable accommodation to be sourced for them.
Yesterday, 51 Ukrainians - who had arrived in Ireland last Friday - were leaving the centre for longer term accommodation in Carlow, Templemore and Dublin.
Mr McCormack said: "There is a fully fitted kitchen here. We have volunteers, on a daily basis, providing three meals a day.
"The refugees stay a maximum of four nights before alternative accommodation is identified for them."
One Ukrainian at the Littleton facility said: "For me and my wife it is a perfect place. It is a wonderful place. We can sleep. We can taste good food and meet good people," adding that the facility was like heaven compared to what he experienced in Ukraine.
He added the war had been traumatic, especially for his wife. He said that eight of her friends went missing after they were "taken by force" by Russian troops.
The Littleton facility's operation involves 28 volunteers.
Majella Tobin - who provides catering - said "her heart breaks for" the Ukrainian people she meets.
"They have nothing. They're carrying their home in a little plastic bag sometimes. These people literally have the clothes on their back," she said.
Anne Bolton, chairperson of Thurles Lions Trust Housing said "the willingness" of "everyone to help" in the local community stands out for her.
"We are with them for four or five days and then they move on to what we hope is better accommodation.
"I can see the better accommodation is going to run out and we'll end up with a group coming here and probably having to stay here. That would be a challenge if that happens," she said.
The facility at Moycarkey Borris Community and Sports Centre was set up by the local Civil Defence before the Thurles Lions association began running it.
Assistant Civil Defence Officer in Co Tipperary Anthony Graham said: "It's a big undertaking. But, these people are at the lowest of the low in terms of what is happening them in their life.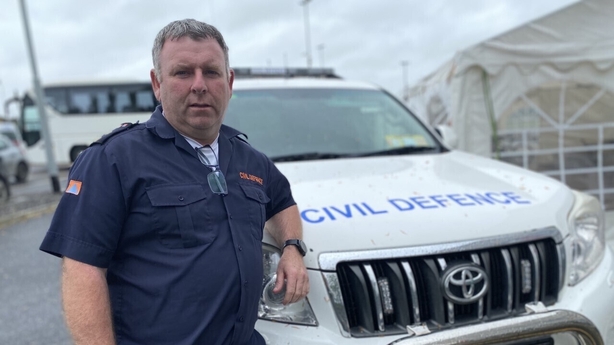 "The first weekend was very tough because I have young kids. Just looking at the kids – you know that they're displaced. These poor people have been travelling for weeks, some of them for months."