A recently-vacated convent has been repurposed in the last few weeks to become a residential centre for refugees fleeing the war in Ukraine, with the first few arrivals now settling in.
The building in the centre of the historic town of Fethard in Co Tipperary was home to the Presentation Sisters, who educated generations of children in the area for over 160 years, but declining vocations reduced the need and the last of the remaining nuns left for other convents in recent years.
It has been taken over by the Fethard Daycare Centre Committee, who were fundraising and putting together a plan to house local elderly people in the convent, but realised the potential to help when Russia invaded Ukraine and the humanitarian need become clear.
With help from the entire community and local businesses, such as the nearby Coolmore Stud Farm with its expertise in project management, they set about getting the place ready for a different contingent of residents on a short-term basis.
"We questioned, could we help out," Liam Hayes of the local committee explained.
"The beauty of having a company as successful as Coolmore in the community - they stepped in. I was in here one day and I counted 25 tradesmen. They got it ready, brought it up to spec from a fire safety point of view and all of that."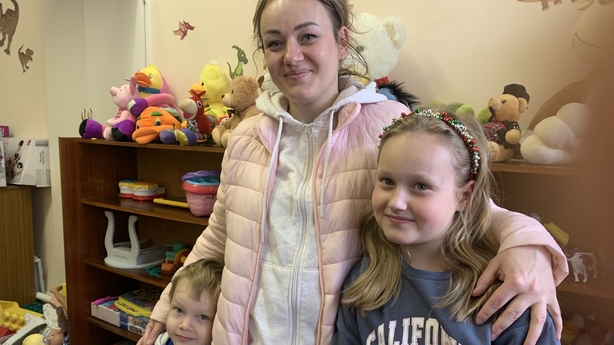 The result is that Olena Petlenko and her children Alina (9) and Damir (4) moved into the convent in recent days and are set to be followed up as many as 50 more of their country people in the coming weeks.
Ms Petlenko's sister and brother-in-law, Maryna and Oleg Gavrylenko, have lived in Ireland for many years, so it was a relief to all when they arrived after a four-day journey across Ukraine, Moldova and Romania and then on to Ireland.
"War started on 24 February 2022. Airplanes come and people have to go in bunkers," Ms Gavrylenko told RTÉ News.
"She made the decision. It is not safe to stay in Ukraine anymore and Russian army everywhere, she made the decision to come to us. We live in Ireland 20 years, me and my husband Oleg, and really danger is still there because plenty of people die already," she added.
"She had a long journey. She arrived 8 March and stayed three weeks and moved into the convent four days [ago].
"She is very appreciative to the Irish community and Fethard community. She is so happy, safe and healthy and really appreciates it and thanks God."
---
---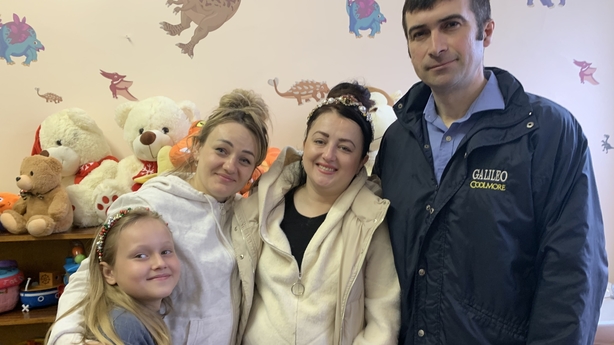 Ms Petlenko's husband Yuri had to stay in Ukraine, as do most of the country's men, and many refugees and migrants still have relatives in the country.
"Plenty of families, my family, have loads of aunties, uncles. My husband's father is still there. People think it will be finished soon but it is never finished. Plenty of people are still there and hopefully still alive," Ms Gavrylenko said.
Ms Petlenko herself, who has little English as of yet, said she is delighted to be staying in Fethard.
"Thank you very much, I'm very happy," she said.
The Presentation Sisters themselves are delighted to see their old home being put to new use, Sr Frances Crowe of the order said.
"The sisters have been here for 160 years, always catering to children and the families' education to the people of Fethard, and we're delighted to see such life back in it and also delighted that the ongoing use will be for the community of Fethard. But this is a real bonus to us and we're really happy to have been able to facilitate it," Sr Frances said.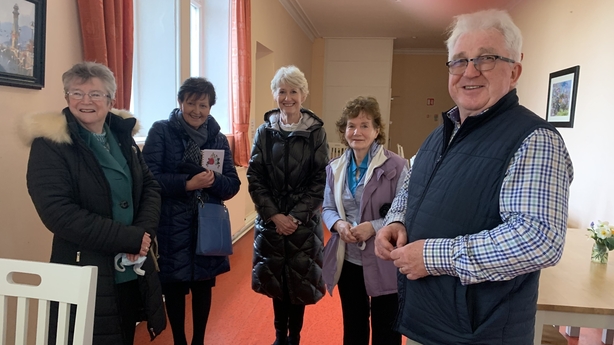 Fionnuala O'Sullivan of the daycare centre committee said that the whole "amazing" community rowed in behind the work to get the building ready for habitation.
"Down to bunkbeds and duvets and pillows, all donated. Then our team came along and dressed all the beds and just cleaned the entire place. It's just phenomenal," Ms O'Sullivan said.
The Fethard development ties in with the Government's encouragement to local communities and authorities to ready suitable buildings for use as homes for refugees. Just today, ministers established a network of Community Resource Forums in each council area, to help co-ordinate such plans and provide support to those doing the work on the ground.
"It's a phenomenal story of community support in the heart of Fethard," Senator Garret Ahearn of Fine Gael said of the local development.
"This is a brilliant facility because it's so close to the secondary school, the primary school, a fantastic sports facility. We've got a post office, AIB bank, everything is here right on their doorstep within a walking distance for them," Mr Ahearn said.
"So I think in terms of integration into the community, a rural town here in Ireland, this is a fantastic place for them to come. They will really be welcomed by the people of Fethard and the work that has been done over the past number of weeks is just phenomenal."