Irish Water says an estimated 33 million litres of water a day have been saved in the Limerick city and county area as a result of fixing old and leaking pipes in its network.
In an update on its national leakage reduction programme, it says almost 22 kilometres of Limerick's old and fragile water mains which were subject to frequent water bursts have now been replaced through this rehabilitation programme since 2018.
This included repairing 565 active leaks, another 530 leaks through their first free leaks scheme which are located on customer's properties; and the replacement of what's described as old backyard and lead mains of which 430 were identified.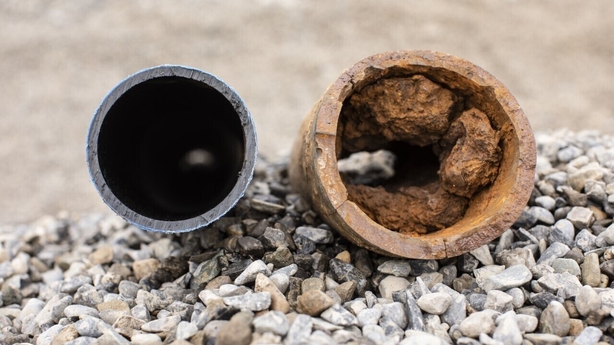 Among the water mains repaired includes the one on St Nessans Road, which is the primary water supply to University Hospital Limerick, which was problematic as it was old and had a history of frequent bursts which impacted the hospital and the wider community in Dooradoyle.
Irish Water said this particular water main was targeted for replacement in 2020 as the pandemic hit, when the provision of a reliable water supply was of critical importance to ensure public health, and the completion of the project ensures a more reliable supply for critical users like the staff and patients at UHL now and in the future.
Irish Water said this work in Limerick is part of a €500 million investment by them between 2017 and the end of last year to reduce leakage and replace old pipes on the public water network, which has reduced the national rate of leakage from 46% in 2108 to 38% by the end of 2021.